Ever since the first days of the ride I've anticipated that someday I would be trying to summarize this experience, wondering how best to put a tidy bow on a package that was getting bigger and more complex by the day. The daily blog posts published during the trip were relatively easy…let the pictures tell the story, and try not to let the words get in the way.  What follows are a few pictures as reminders of the trip, and some of my thoughts looking back.  You have seen most of the pictures before.   I'll try not to let the words get in the way.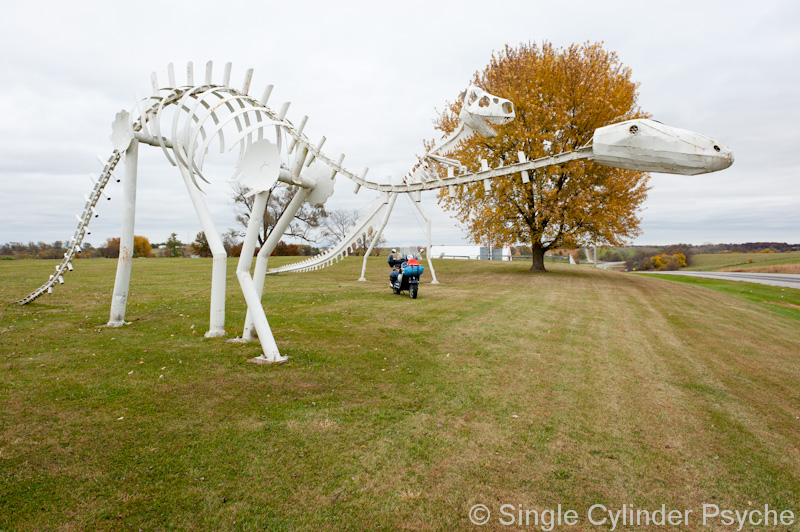 There are many options available for how we conduct our travel.  Four choices I made prior to starting the ride largely defined the nature of my trip.  These were: the choice of a scooter as my vehicle, a preference to minimize time on the interstate highway system, the absence of a planned route or daily destination, and the goal to document my daily progress in a blog.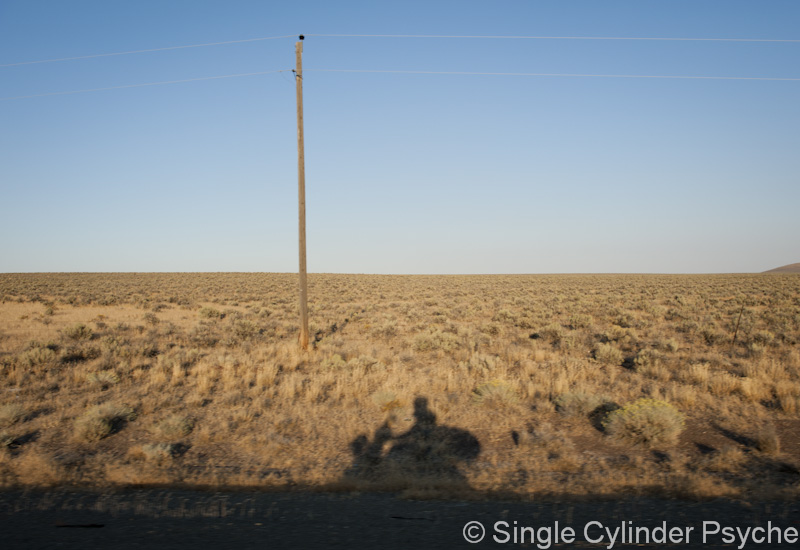 You went through all those states on that?  Why a scooter instead of a motorcycle?  Are you crazy?
I heard these questions a lot.  Mostly though, people would look at the map on the top box, look at the scooter, shake their heads and chuckle.  It was always good natured.  I enjoyed it.  I rarely tried to explain myself other than to say I was happy with the arrangement.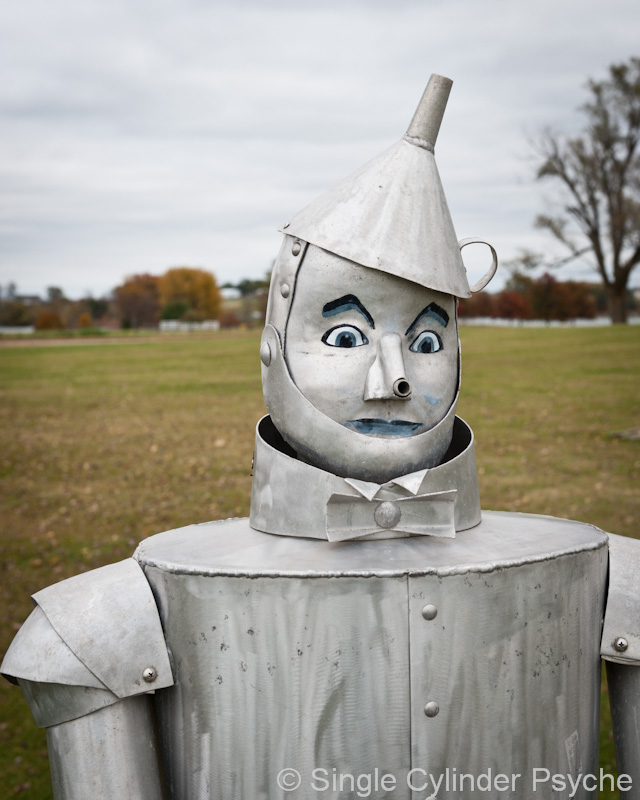 In fact the scooter was the perfect vehicle for my trip.  I like a single cylinder better than eight, prefer quiet to loud, slow to fast and conservation over consumption.  I own a scooter because it matches who I am. We were well paired for travel.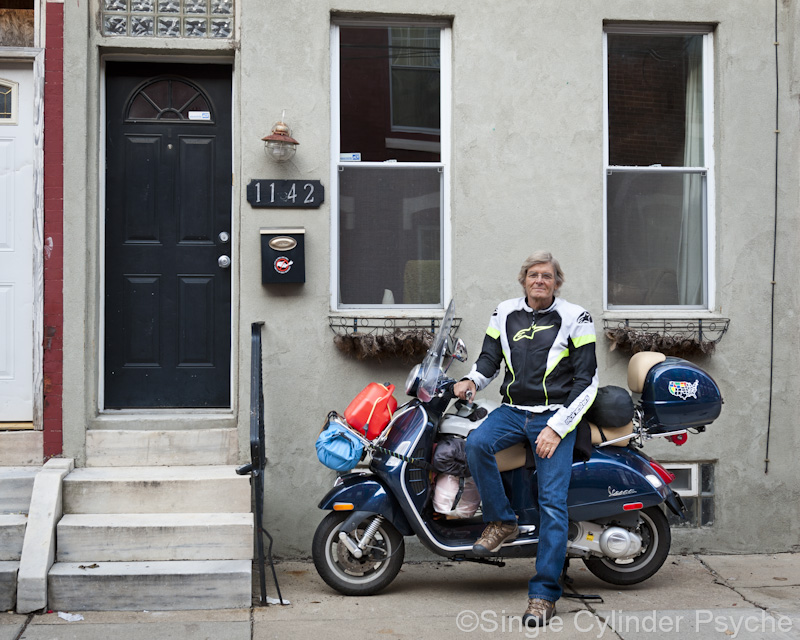 The scooter helped me engage with people.  For some reason people have good feelings about scooters, and they seem well-inclined toward the rider also.  In most of the United States a scooter is a novelty item, and people liked approaching me to talk about mine.  I had memorable interactions with many people that would not have occurred if it wasn't for the scooter.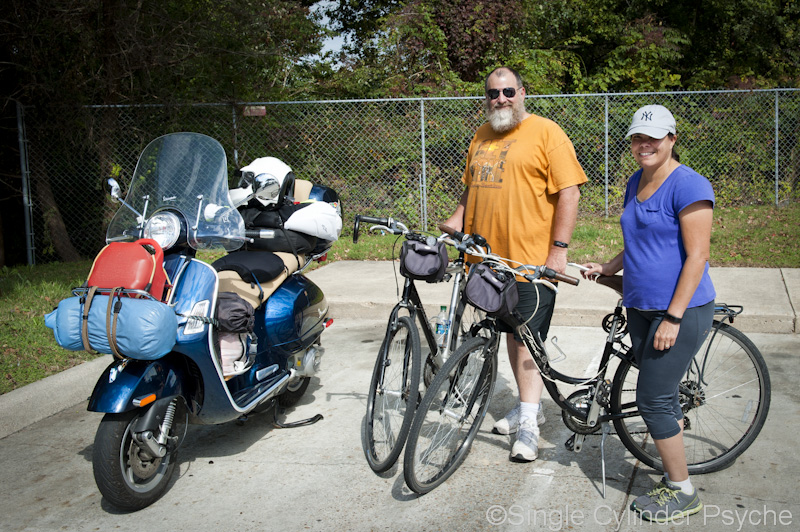 The scooter allowed me to ride and park in places that wouldn't be possible in a larger vehicle.  I could ride into a field or through a public park.  Sidewalks and hotel entries were fair game for parking.  For some reason scooters get a free pass.  Wherever I rode or parked my scooter I would be considerate of vehicle and pedestrian traffic.  I wouldn't ride onto a sidewalk if pedestrians were near-by.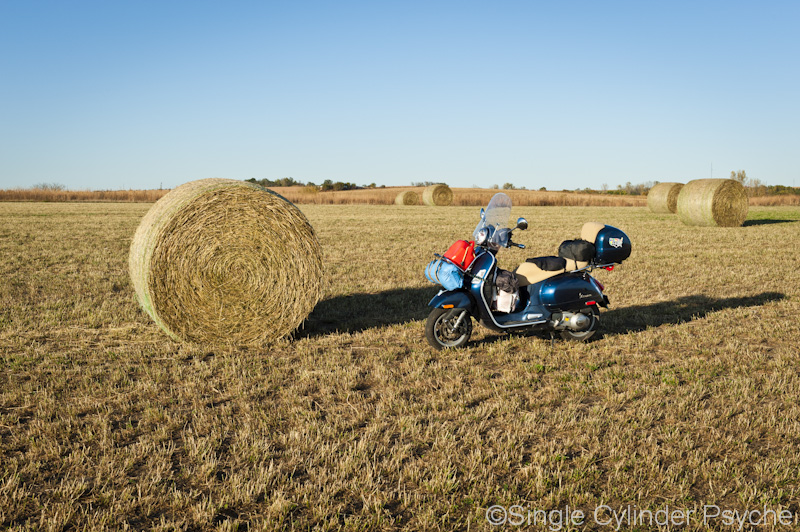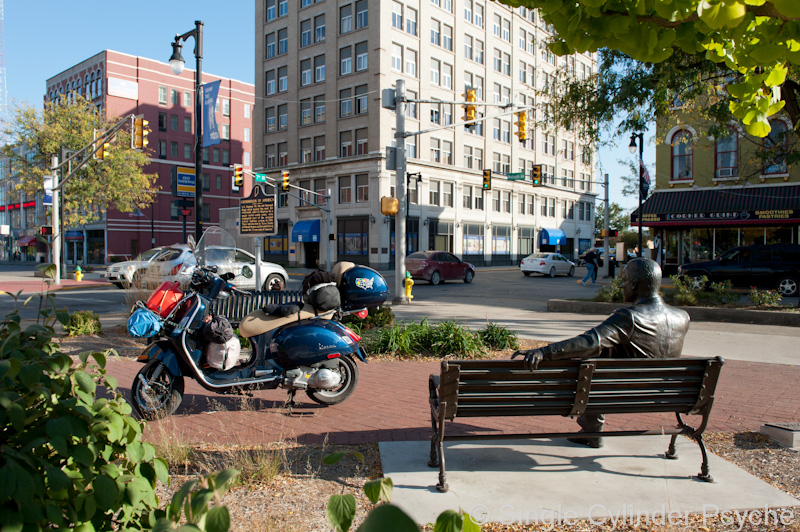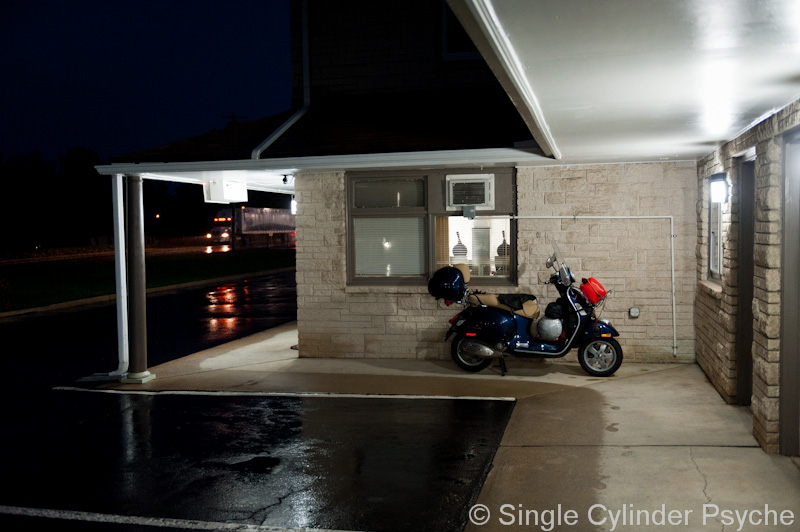 Many of my pictures were taken while I was parked on a road shoulder too small for a car.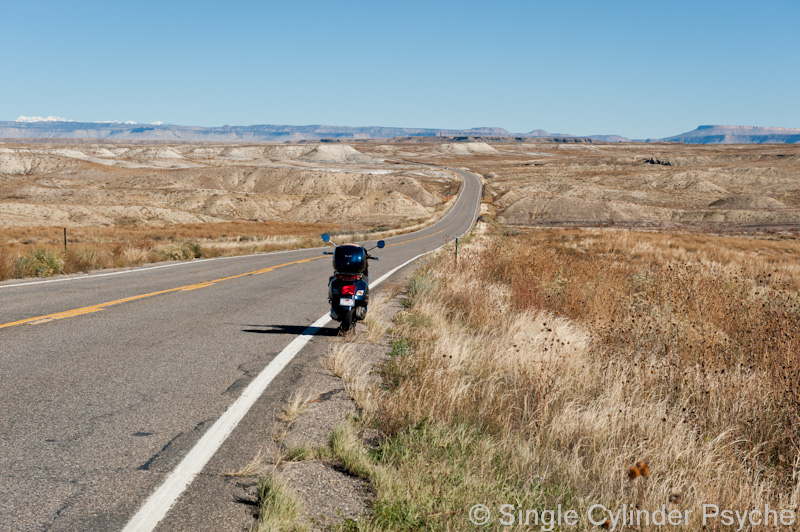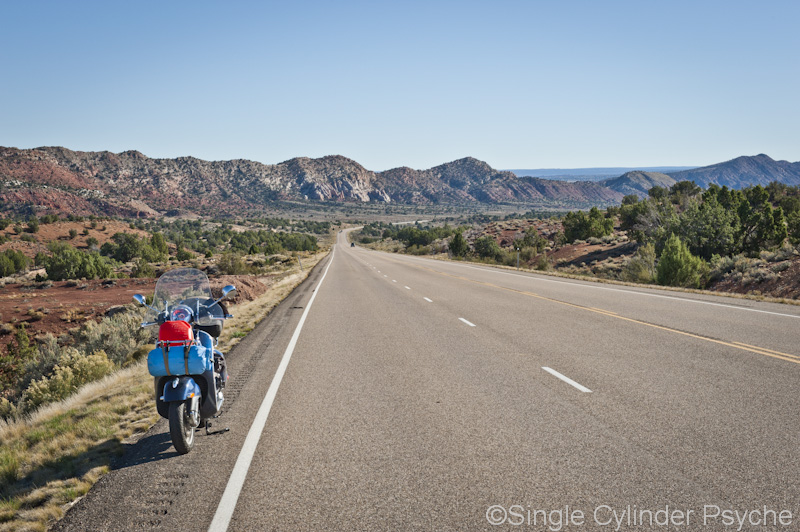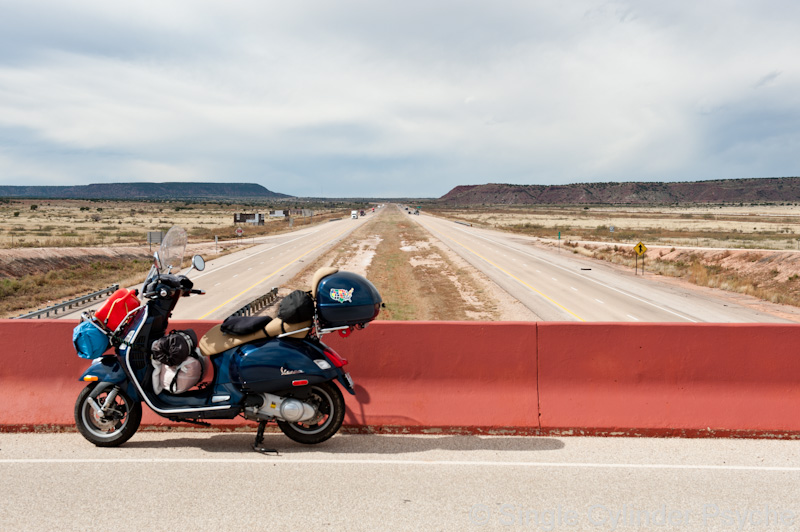 Identity, novelty, convenience…I think all of the above are true.  But may-be I'm just fooling myself.  It could simply be that I rode the scooter because it's fun and exciting.

There is the obvious issue of safety with any powered-two-wheeler.  I tried to stay cautious and minimize exposure to hazardous situations.  There were times when the risk was greater than I was comfortable with, like riding at night or in high winds.  How to decide?  I don't think there is a rational basis for risk analysis when the reward is subjective.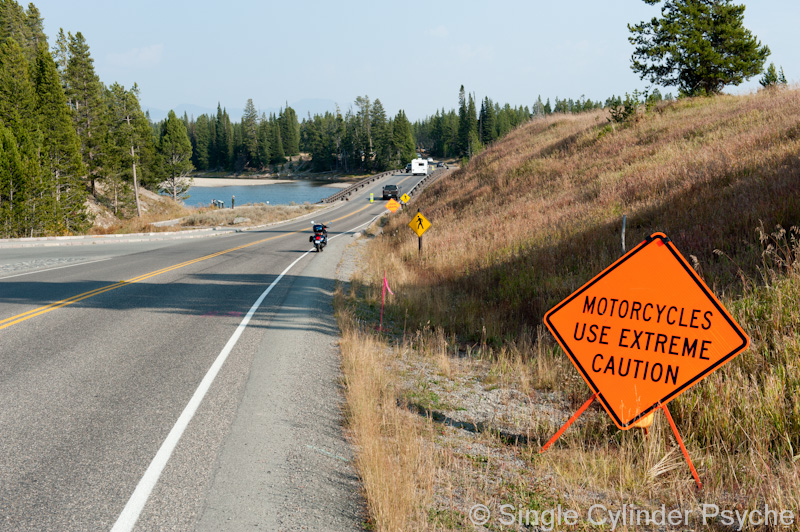 So what's wrong with the interstate?
Nothing, it's a wonderful thing.  But it wouldn't have served my purpose, which was to explore.  I wanted to travel down a road that allowed stops and u-turns, so that when I came upon something interesting I could get off of the scooter and look around, walk a few steps, listen, look at the plants and the ground…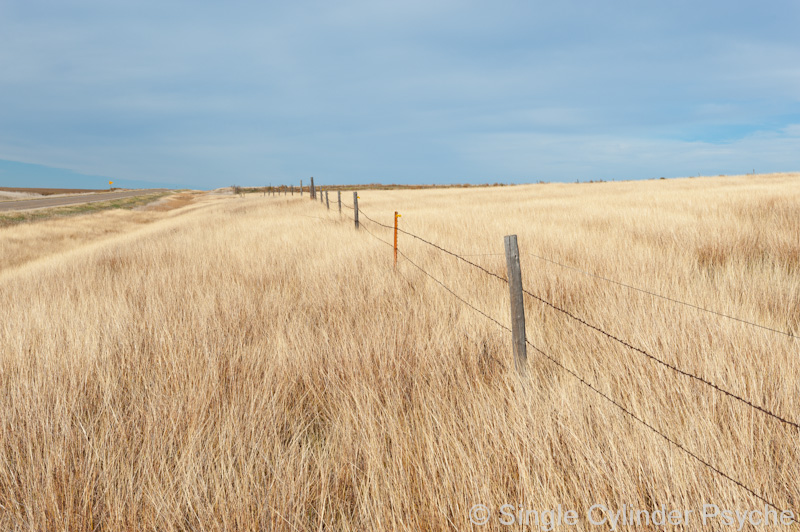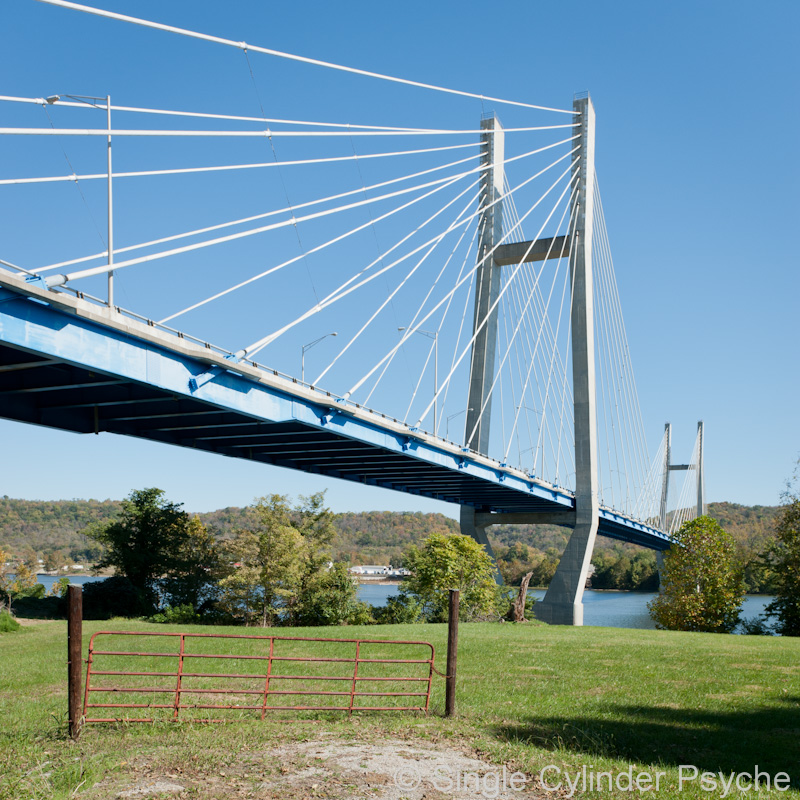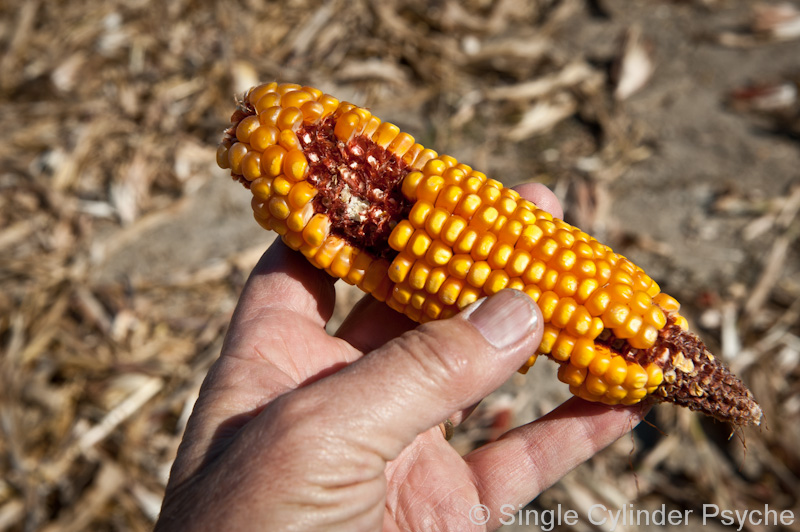 …and the towns.  The interstates tend to by-pass the small towns.  They have exits at the big towns and cities where business is done via the national chains…food, lodging, clothes, tires, coffee…it has a predictable quality that is the same here as it was in the last town and will be in the next town and the next.  But small towns…may-be they have a cafe, may-be it's gone out of business, and if it's open may-be it has good food or may-be not, but either way it will be different from any other cafe you've ever been in.  And so it goes business to business and town to town, the parks, churches, gravel roads, homes on Main Street, the water tower and the VFW.  There's space between the towns, lots of space.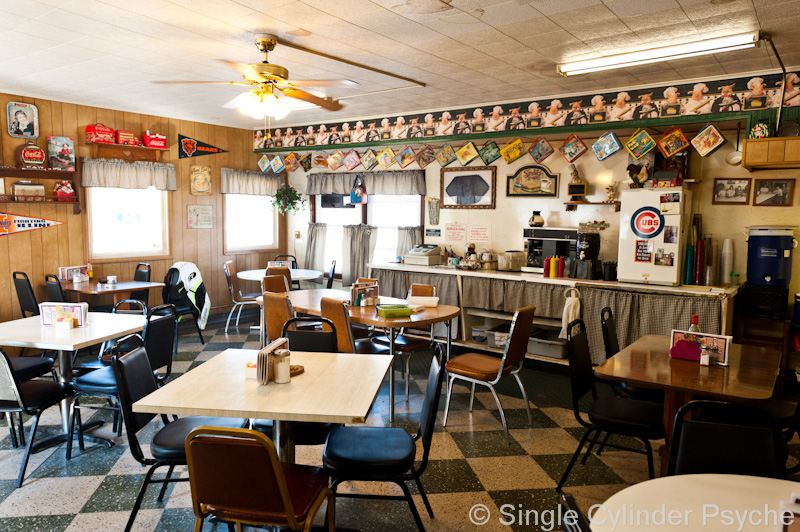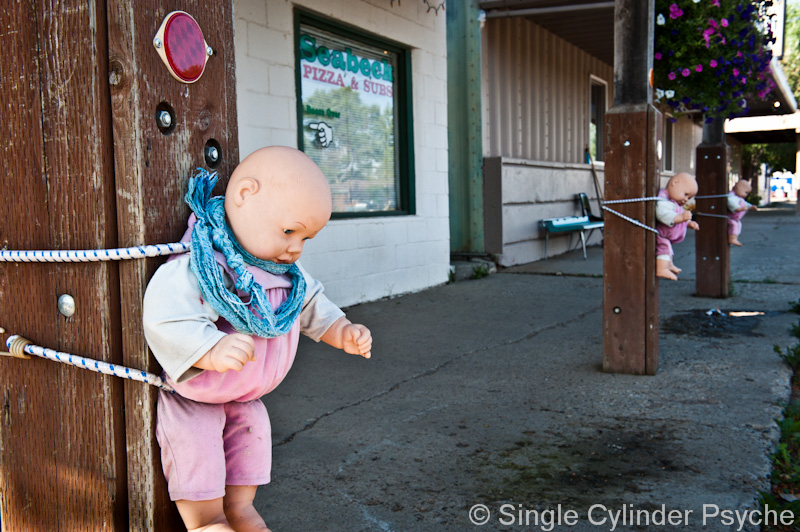 I was born in a small town, but it's not small any more.  There's no space between my town and the towns surrounding it.  I understand and am comfortable in my town's culture.  I  may not be well-suited to live in a small town, but I respect them and am fascinated by them.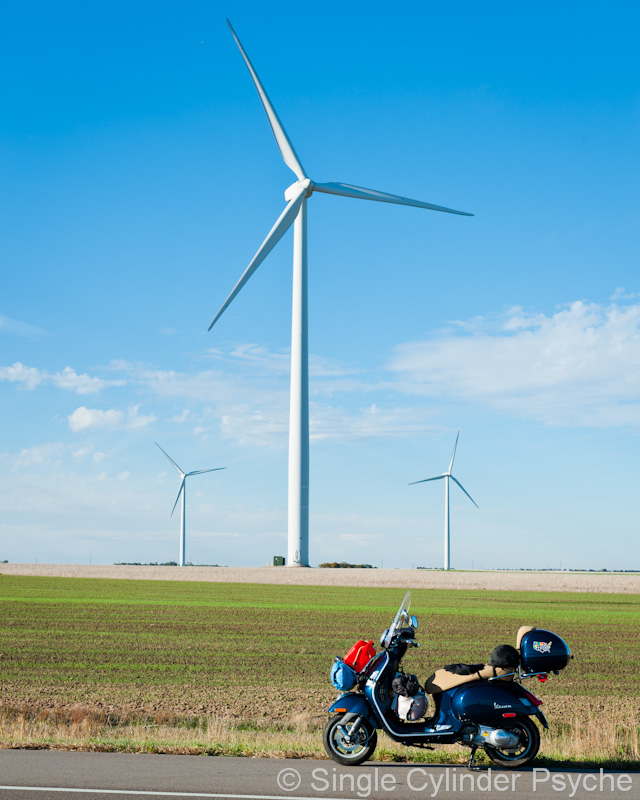 We don't need no stinking reservations. . .careless or carefree?
I might have done more planning if I thought it would have done any good. But on the scooter, riding in good weather was more important than a particular destination.  And even more important than that was the flexibility to stop along the way or explore a side road without concern about reaching a particular destination that day.
My route planning amounted to looking at a weather site on the web to find the best weather for the next day or two in the general direction I was headed, then pick a town in the good weather area, find a promising road in that direction and go.  I frequently kept on or near the roads I planned for that day, but rarely ended up in the town that was my "destination."  Too many variables.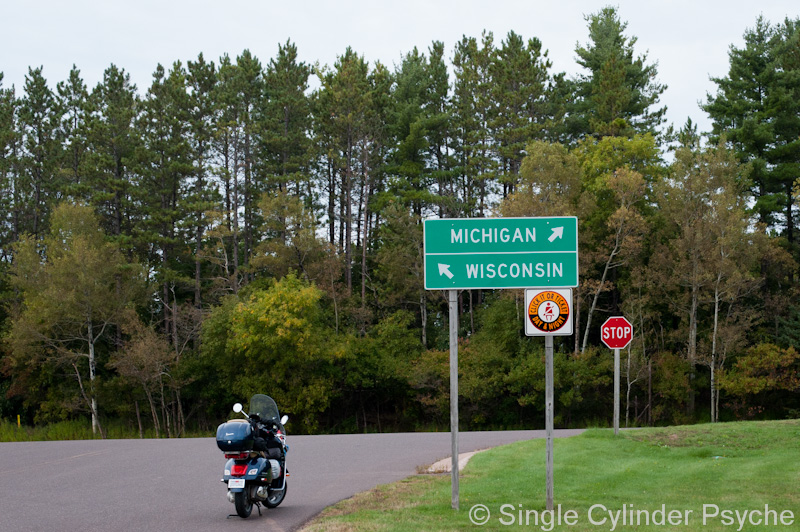 I never started a day's ride with a room reservation for that night, and only once called ahead more than a few minutes before arriving to see if a room was available.  Most of the time I just rode into a town and picked a motel, often the only motel.  It was sometimes a bit of a scramble to get a room at the end of the day, but the liberation of not being limited by a destination was worth it to me.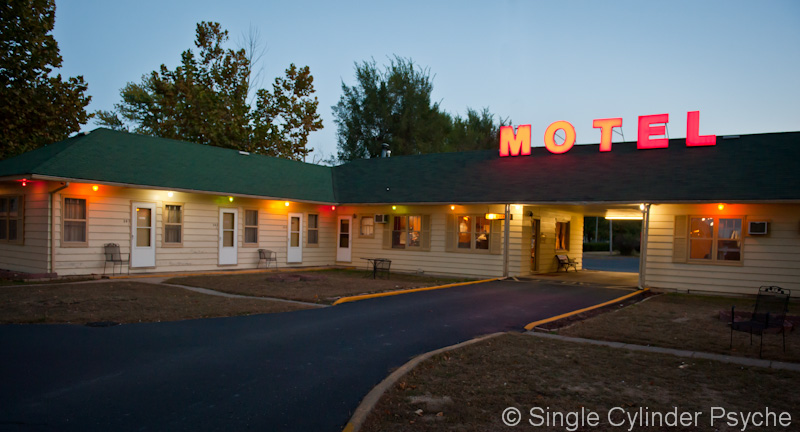 Sharing via the Blog
The scooter ride was a wondrous flow of thoughts, sights and sensations.  I was excited about sharing the experience, and the blog was the best means I knew for doing that.  I usually worked on the blog in the evenings and mornings, for about two to four hours per day.  Sometimes I was tired and had to push myself to work on it, but it was fun work.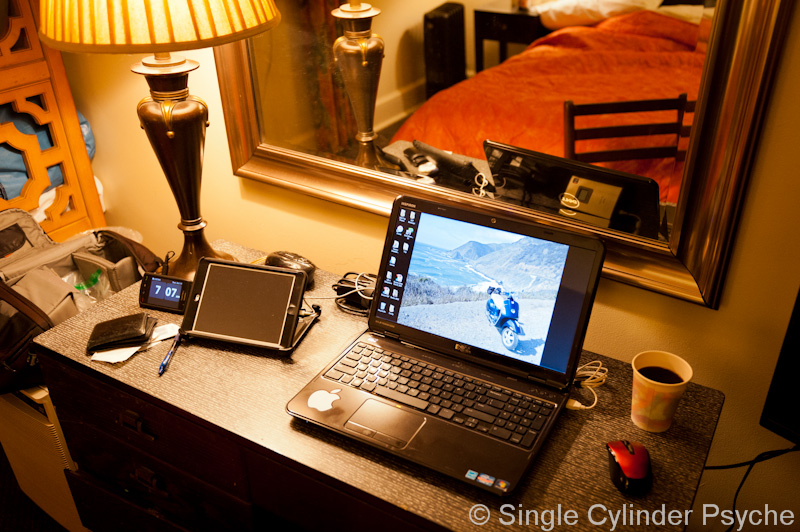 Getting comments from readers was a reward.  I would like to have responded to the comments, but was reluctant to start down that slippery slope.  If I responded to some then I should respond to them all, and may-be it would develop into correspondence.  My days were already full.  Thank you for your comments.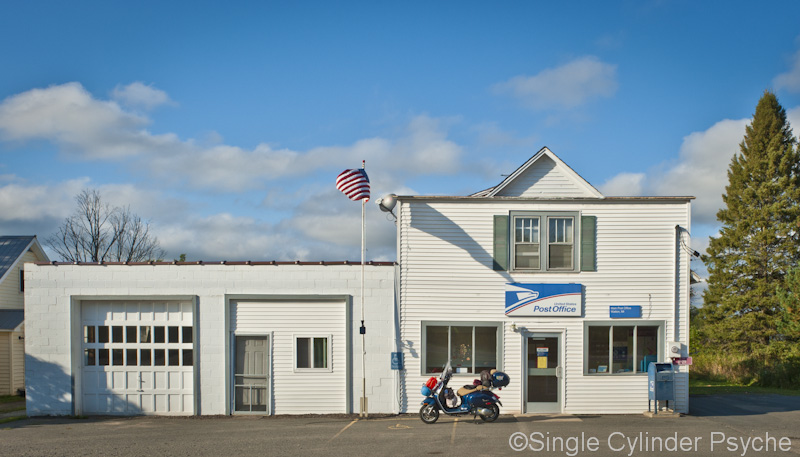 I never thought of the blog as a distraction or as being somehow in conflict with my experience of the ride.  I wasn't interested in the night life, if there happened to be any, and I wasn't going to turn on the TV.  I actually felt like doing the blog added to my sense of immersion.    So much transpired every day that it was not unusual to look at a picture in the evening with some surprise and think, "Oh yeah, that just happened earlier today."  The blog was a daily review, reminder and perspective.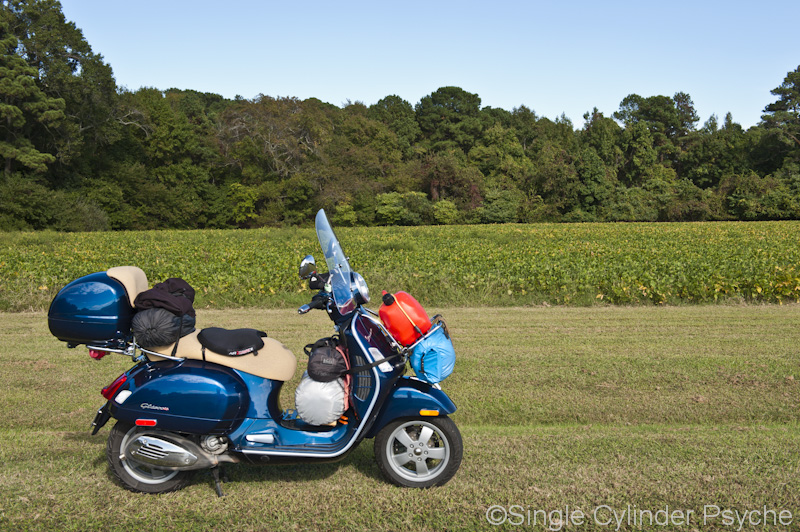 Photography
For most of my adult life I've had a camera.   As I planned the trip, the opportunity to take pictures was one of the things I looked forward to the most.  During the trip I would occasionally ride off in the morning focused on the logistics of the trip, thinking that possibly the excitement was behind me and this would just be a day of grinding out the miles.  But inevitably something interesting would come into view, I'd get off the scooter, take the camera out of the top case and the game was on. It would last all day.  Frequently I would ride beyond the time of day that I knew I should stop, because the evening light was good for photography.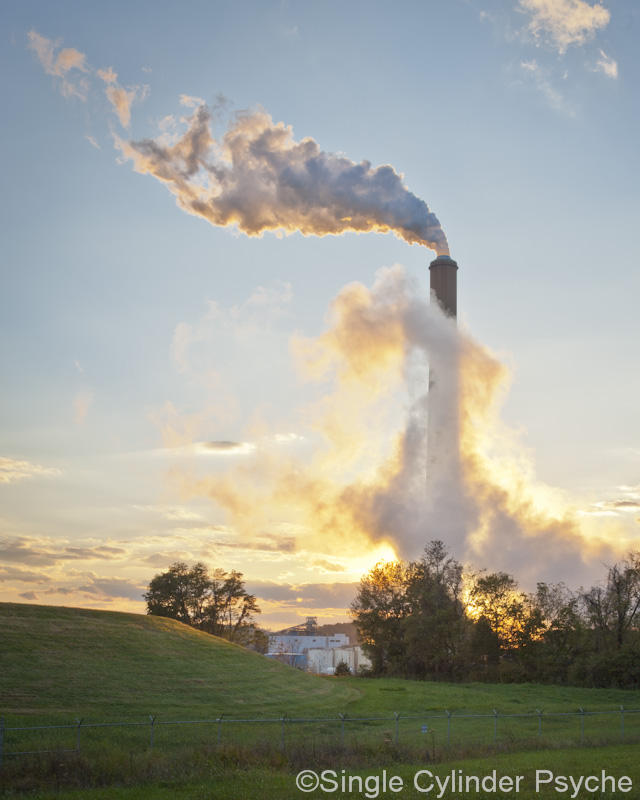 It was exciting to take pictures, ride a scooter and explore the world, all in the same package.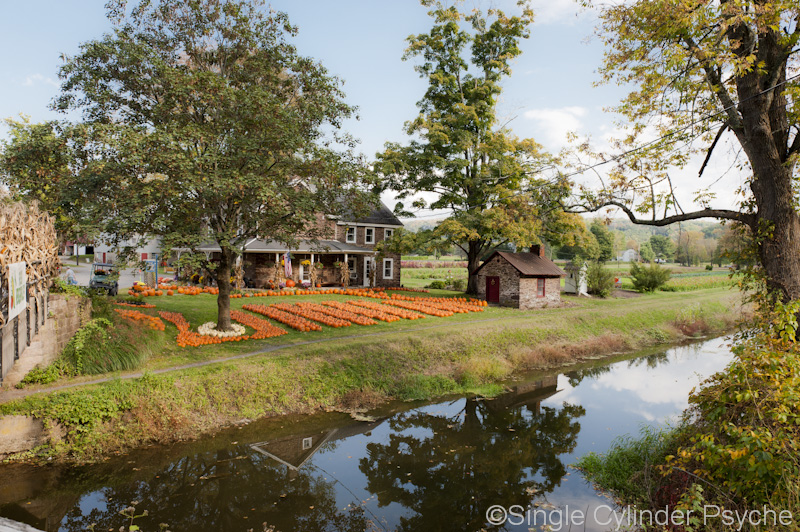 Day to Day. . .
All of the above is well and good, but what was it really like? As the miles rolled by, days turned into weeks, away from the comforts of home, cautious but unable to totally eliminate the risks of the road or mechanical failure, safety and security, compromised nutrition, exposed…was I happy?  Yes, I think so, but happy because I liked what I was doing, not because it was easy or I was without problems.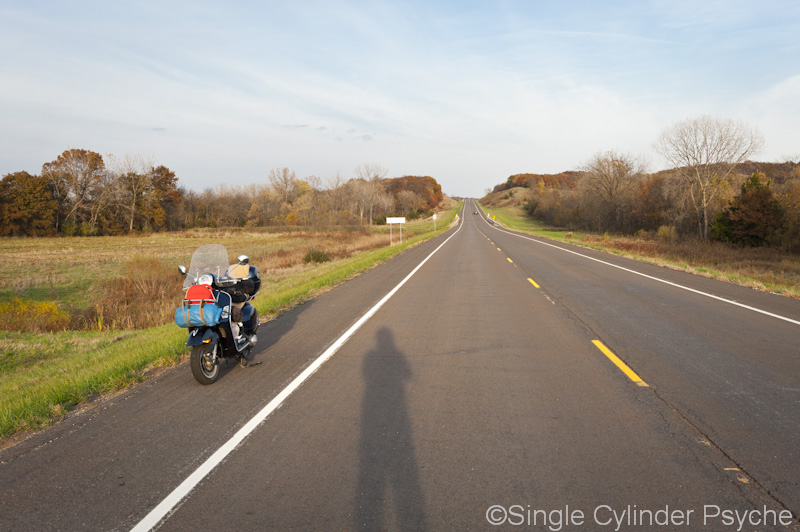 Exposed?  Yes, separate from the issue of the weather, I felt exposed in a way I had not anticipated.  A scooter doesn't provide that cocoon we take for granted in our daily lives, typically a car, office or home…roofs, walls, windows, doors and locks to provide privacy, familiarity, security and comfort.  You can check into a motel in the evening, but they want you to leave in the morning. And even if they would let you stay, you can't, because that's not going to get you where you want to go. You've got to go back out into the open…exposed.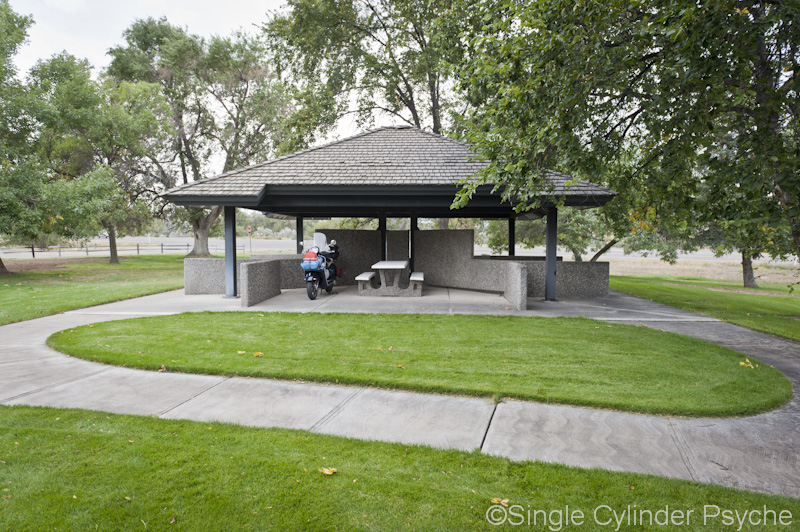 Especially in the last phase of the trip, during the long rides west, the concept of "sustained effort" came to mind.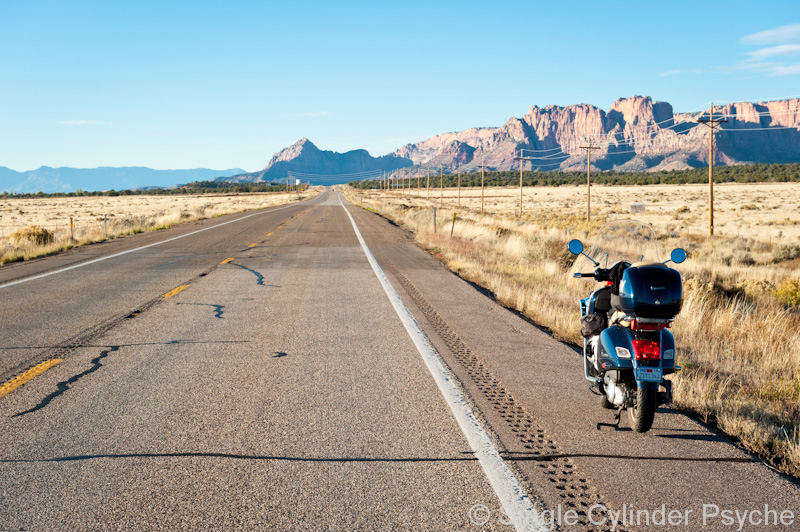 Now that it's over. . .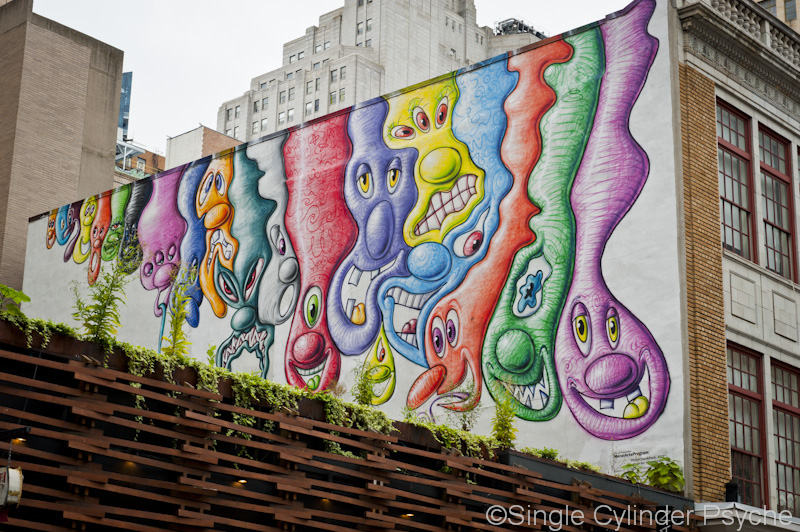 . . .am I the same person I was before I made the trip?
I hope not.  Experience adds perspective, and I'd like to think that this large experience has added to my understanding in a way that will influence how I view life and conduct myself going forward.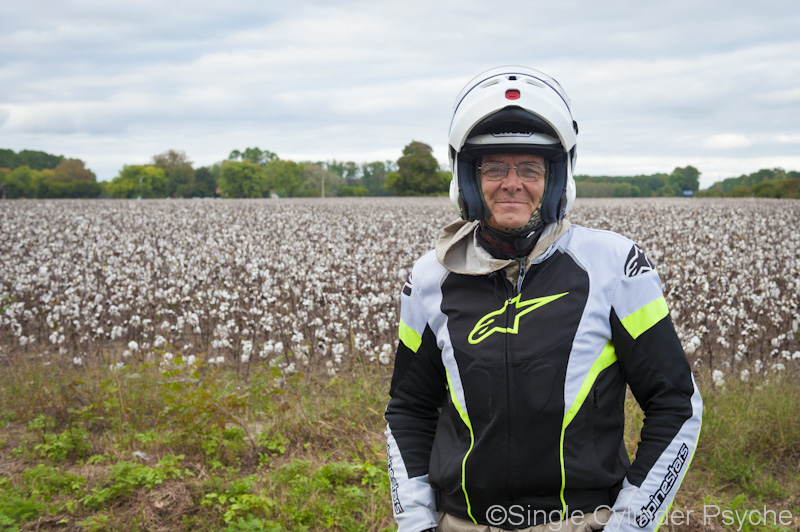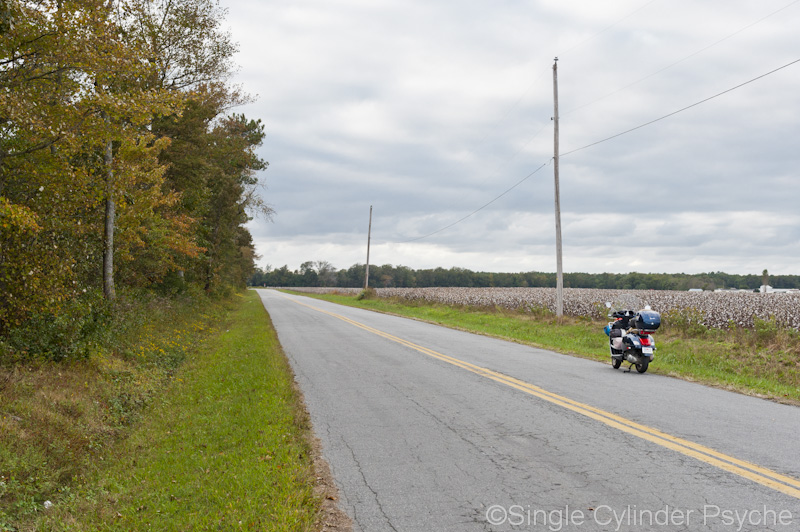 . . .if I had the decision to make over again, would I do it again?
Yes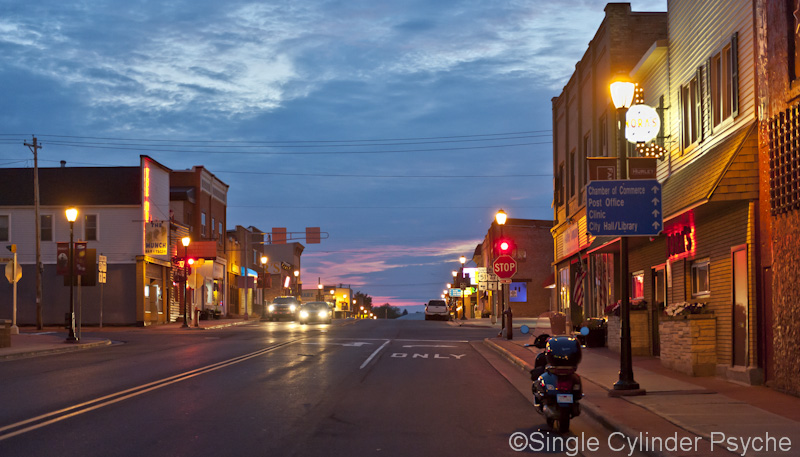 . . .will I do it again?
I don't know.  Separately and together Marion and I have had many adventures worth repeating, but we haven't gone back to them.  There are so many other attractive possibilities not yet explored.  On the other hand, a couple of days ago I did sneak a look at the mileage to Jacksonville, Florida…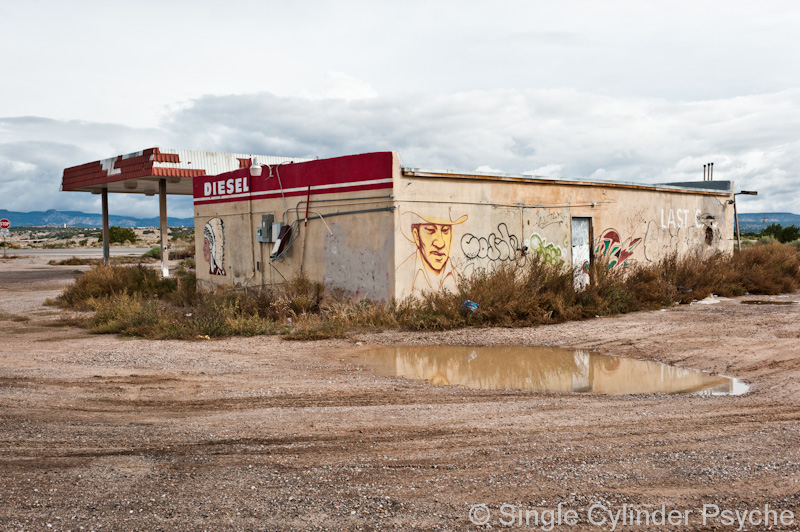 . . .and the blog?
No plans.  When I set it up with the host I paid for a two-year presence on the web, so the posts and comments will be here for a while.  I feel a connection with the readers of this blog.  A few of you I know, most I do not.  Either way, we have been on a trip together, and have been part of each others world.  Thank you for riding along.