Today was not nearly as dramatic as yesterday.  I woke up at 6:00 after eleven hours of sleep and recovery, geared-up and did a test ride in 35° temps to get breakfast.  All OK.  Just needed the right clothes.
The ride today was Hwy's 395 and 14 south to the junction of 178, then Hwy 178 west over a mild mountain pass, past Lake Isabella and on to Bakersfield.  From Bakersfield the scooter took me along Hwy 99 north for 20 miles then Hwy 46 west across California's San Joaquin Valley and Coastal Range to Hwy 1 and a few miles north to a settlement of motels between Cambria and San Simeon.
The motel where I stayed also rented teepee tents, "mostly to Europeans" according to the manager.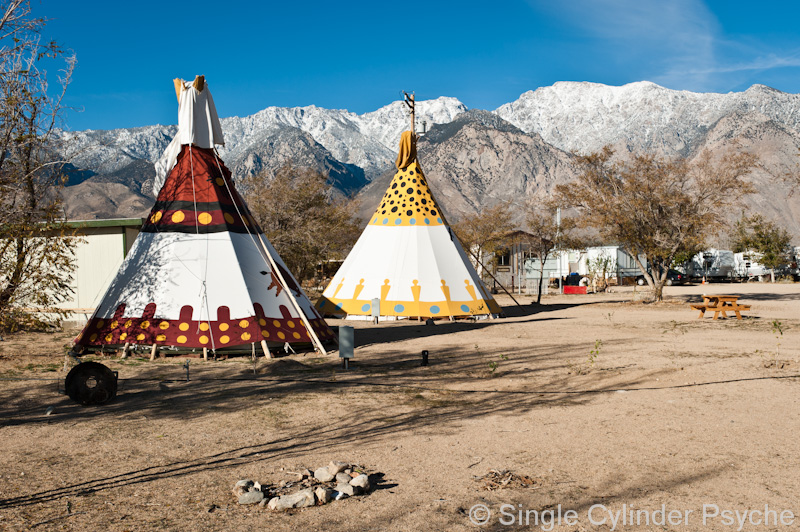 Lots of ruins of various sorts along Hwy 395…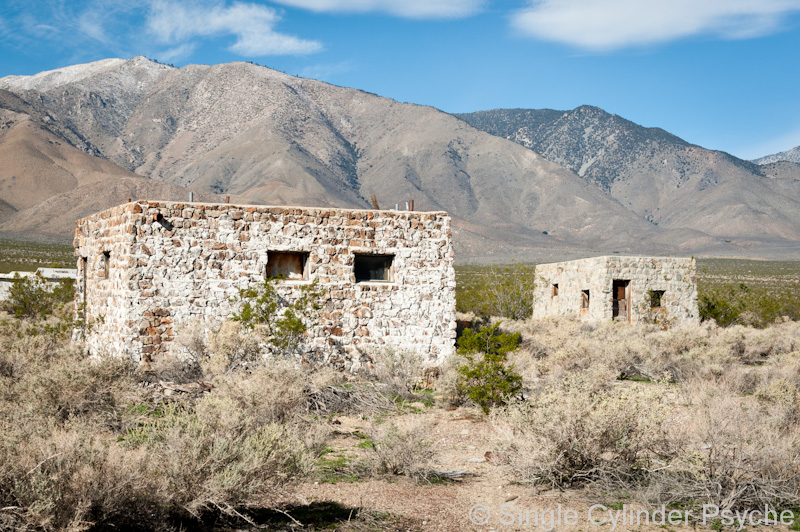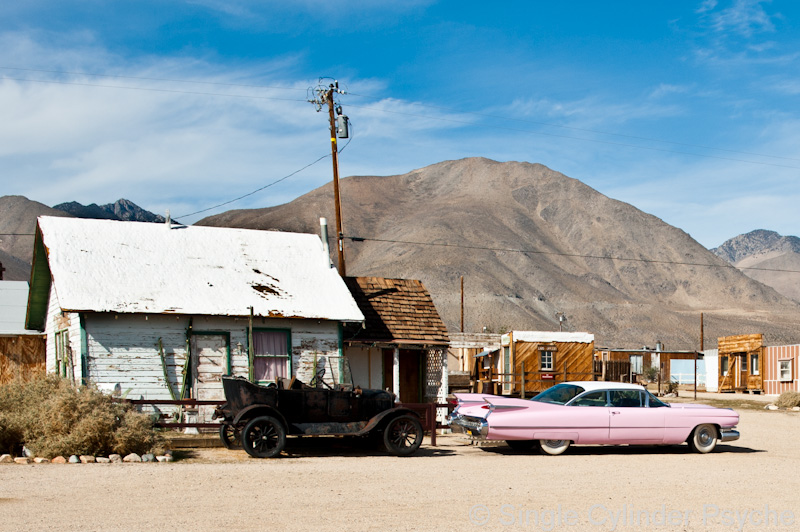 Lake Isabella…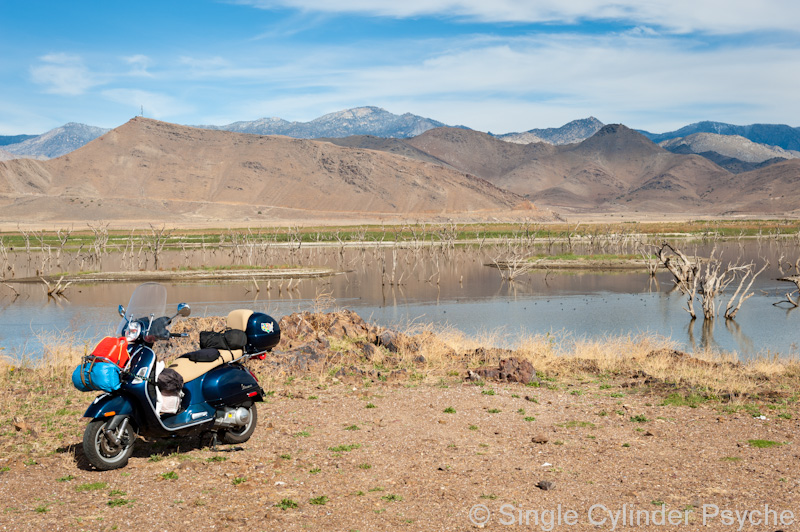 Almond trees and oil fields in the San Joaquin Valley…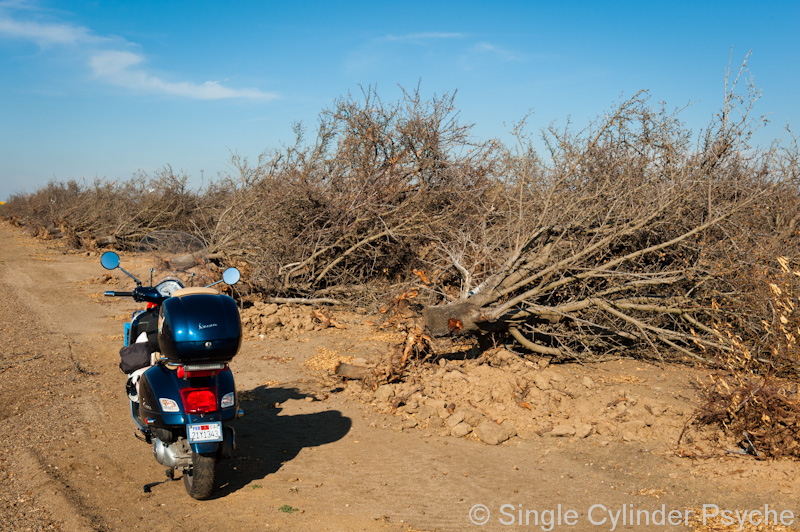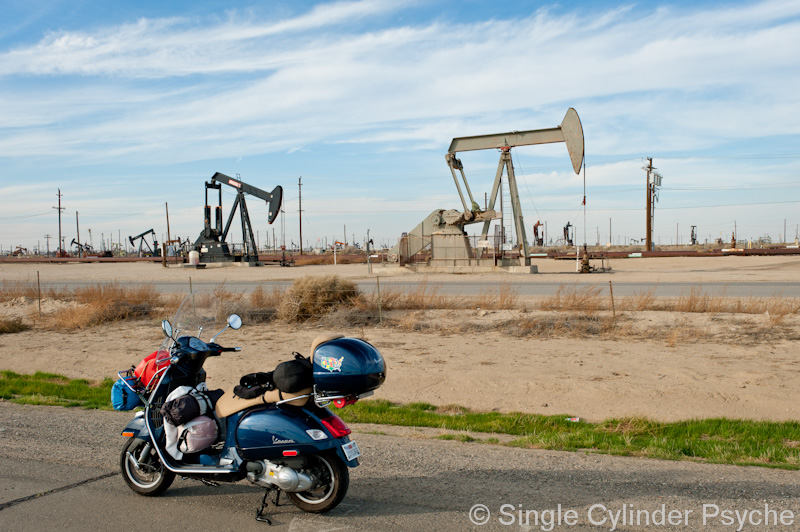 This tree and surrounding structure are a memorial to James Dean, who in 1955, died in a car accident 900 yards east at the junction of Hwy's 41 and 46.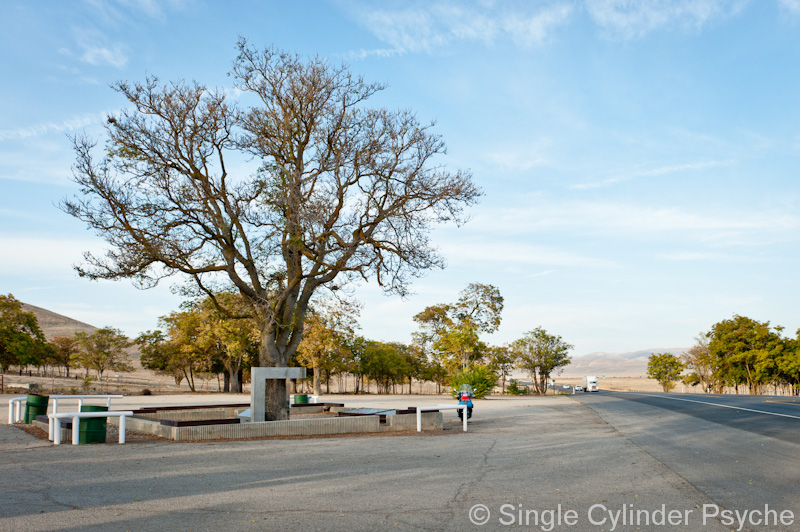 Tomorrow I will be home.