This day was mostly a trek west on Hwy 2 across the farm country of southern Iowa, with some jogs at the end of the day to Wilber, Nebraska and Beatrice, Nebraska.  It's been surprising to me how interesting miles of rural road can be.  It truly is a dynamic landscape.
Once again the hotel at my intended destination (Wilber, NE) was closed and I had to ride on to Plan "B" which in this case was Beatrice, NE, about 20 miles southeast.
The day started with overcast skies, but the weather report said zero percent chance of rain.  I decided to ride on although I would happily  have stayed in Centerville another day.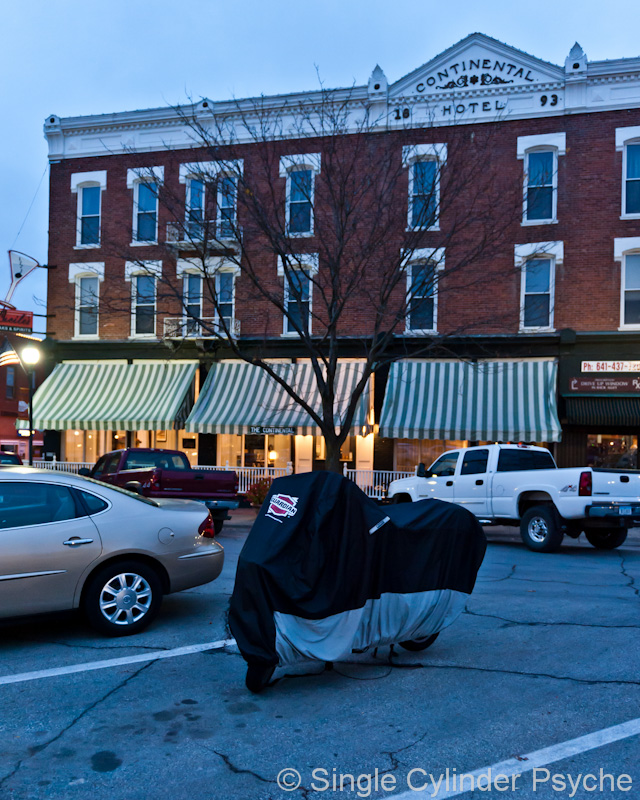 Across Iowa…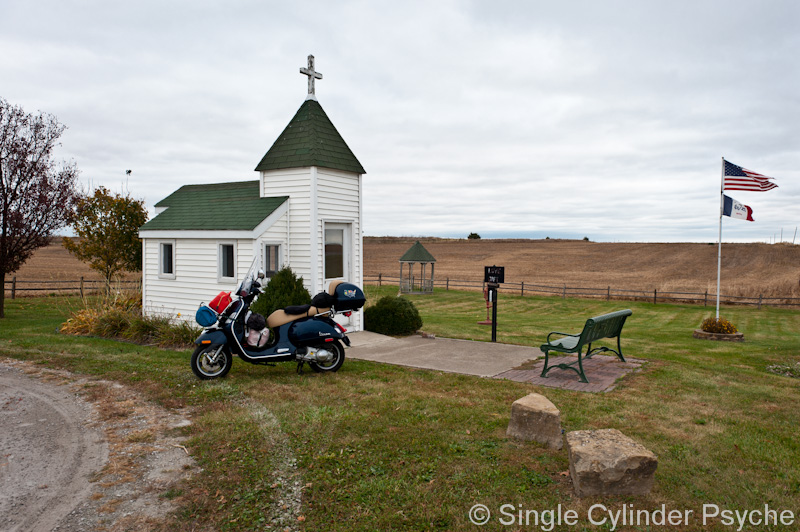 This tin man was in a farmer's front yard, not sure if he was asking for donations.  The box was empty.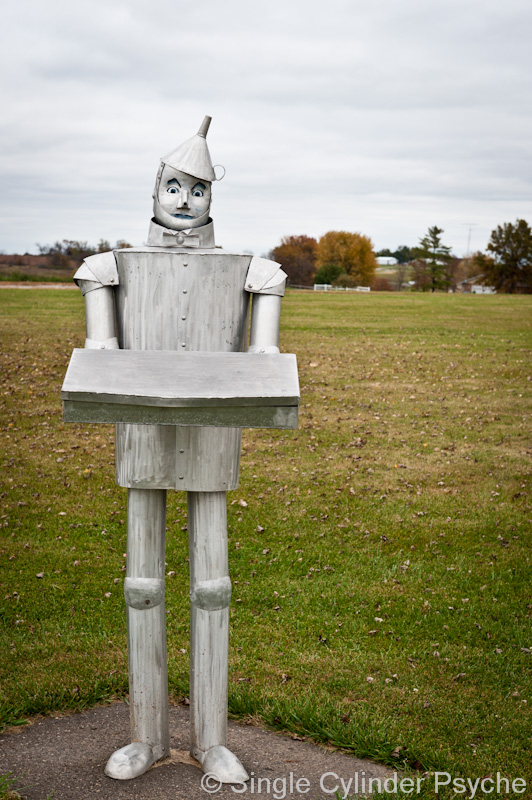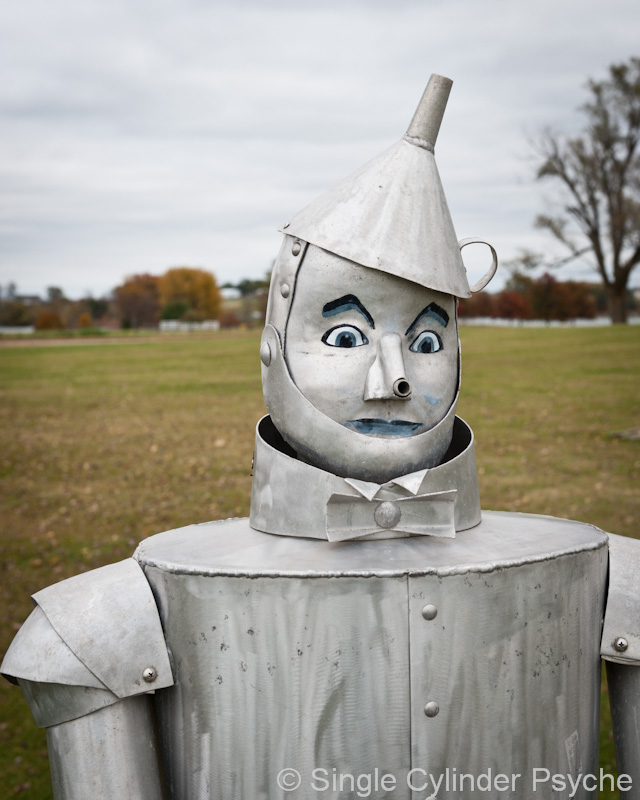 The same farmer's yard…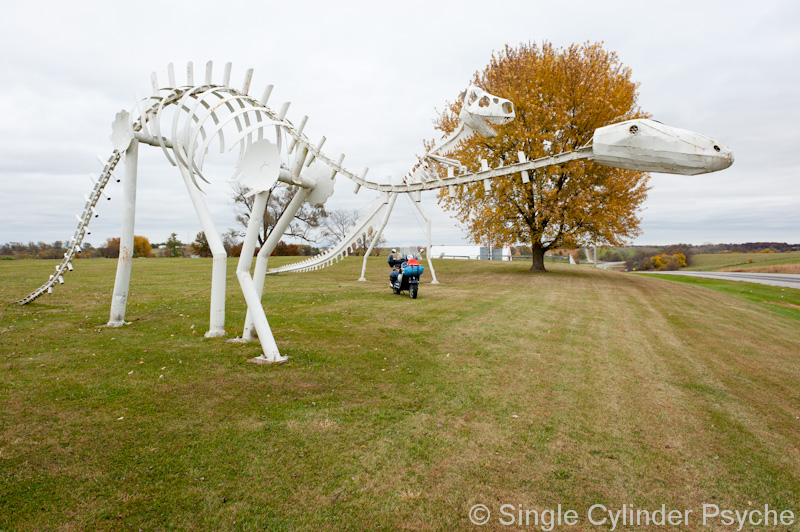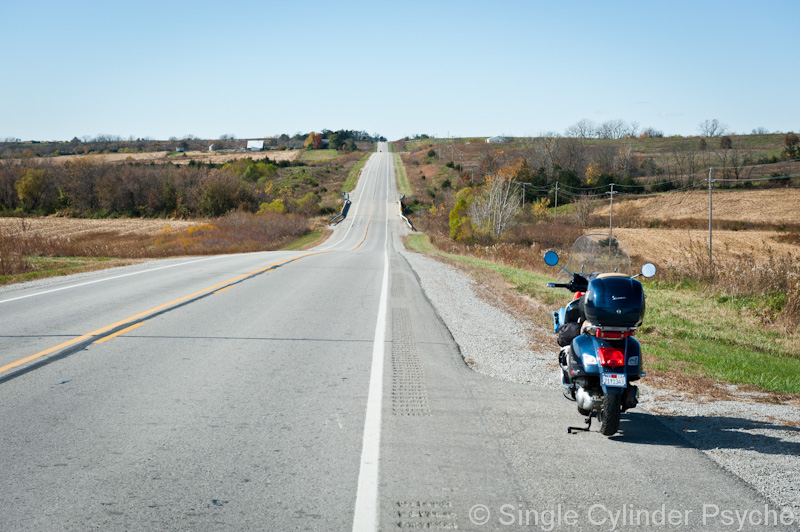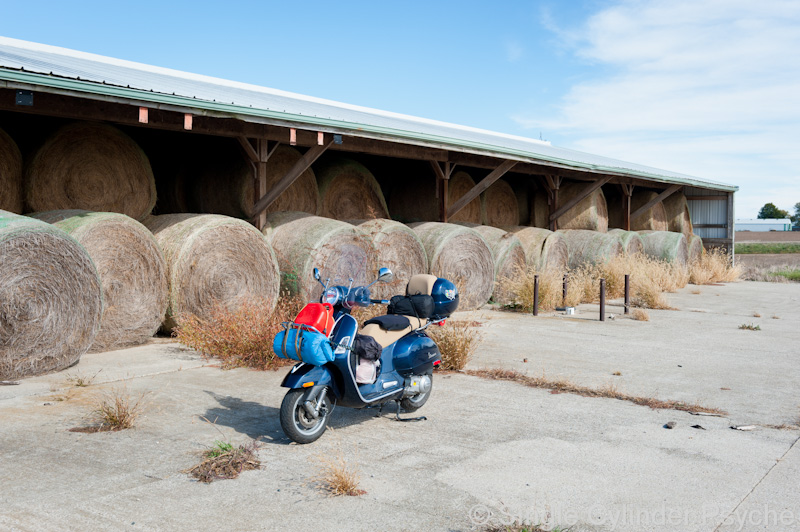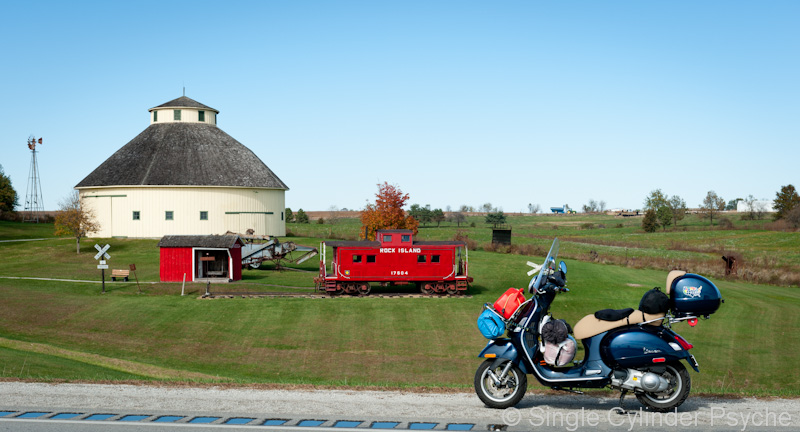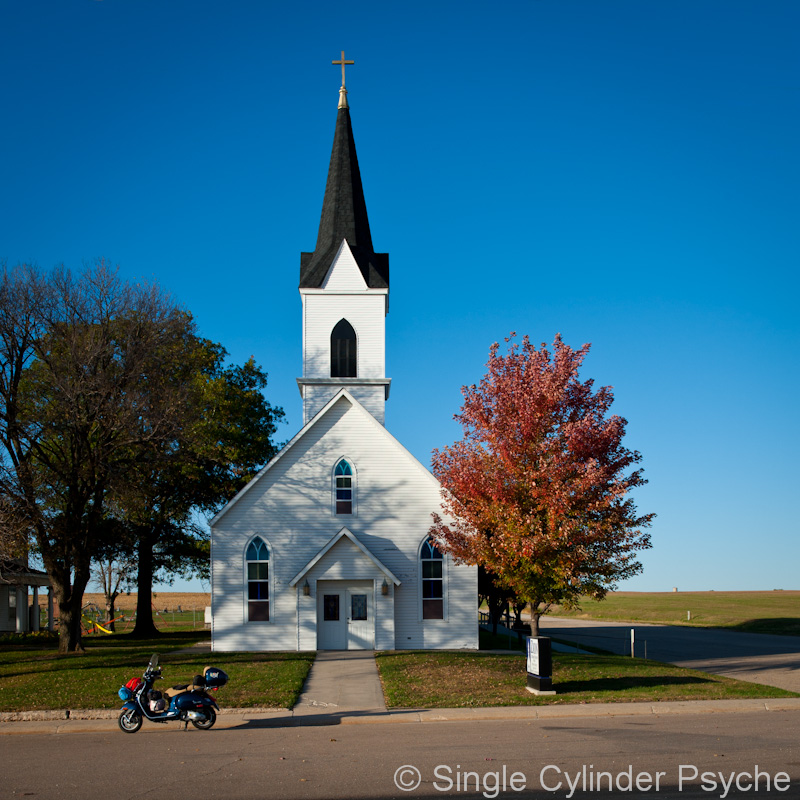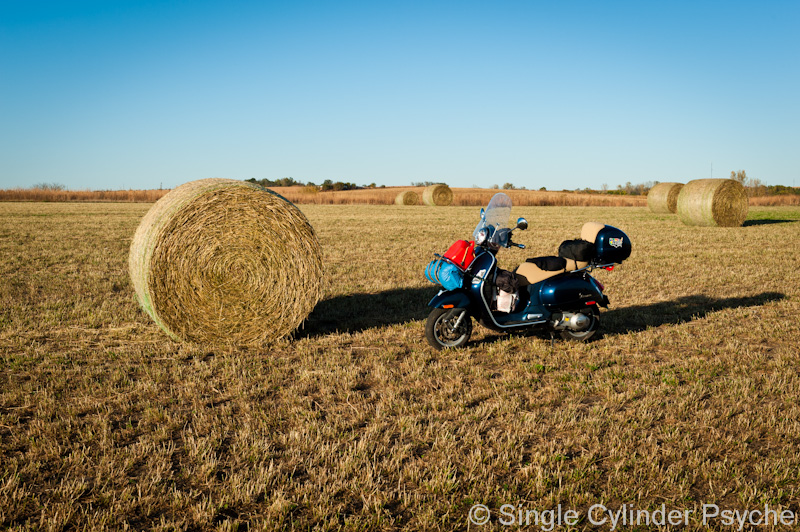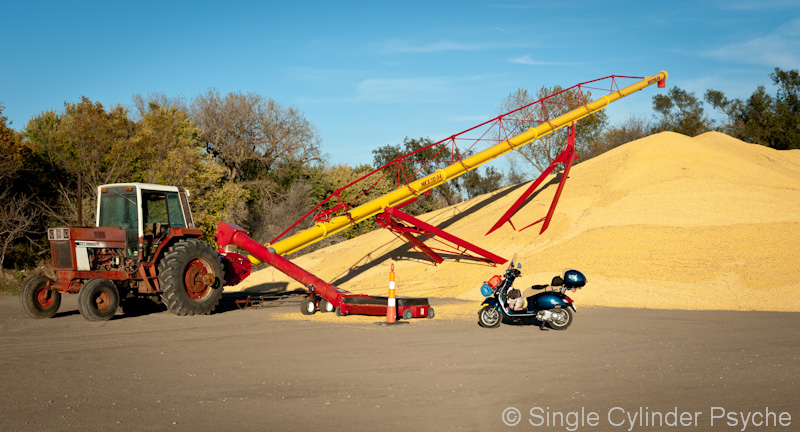 This is the hotel in Wilber where I had hoped to stay.  I had called their phone earlier in the day and left a message but no call back.  When I got there, although it looked unattended, I tried the front door…and it was not locked.  So I went in and looked around.
It was a fully furnished and beautiful Midwest hotel, just unoccupied.  I kept calling out "Hello" as I walked though the Lobby, by the Front Desk and Dining Room and into the Kitchen.  Nobody.  There were no lights on, although the power was connected because I could hear the refrigerator running. (It was empty.)  A couple more "Hello"s as I ascended the stairs to the guests rooms, I didn't want to surprise anyone with a shotgun.  The guest room doors were open and I could see in the remaining light coming through the windows that the rooms were each beautifully and uniquely furnished.  As I stood at the top of the stairs wondering whether or not to check myself in and leave some cash at the front counter, I heard a woman's voice say "Hello" from somewhere near me.  I tried to find the source of the voice, but the light was too dim.  Then, "Over here."  There she was in the Hall.  First thing I did was determine that she didn't have a gun pointed at me.  She didn't.  I composed myself and asked if she was the manager because I needed a place to stay.  She wasn't the manager, just a resident, and didn't think there were any rooms to let.  I apologized for bothering her, and left, wondering whether she was just another trespasser who happened to get there before me.  The Beatrice Inn down the road wasn't nearly as interesting.