It was just seven months ago that Marion and I made a road trip through Utah.  We liked it so much that I was unsure for this scooter trip if I should re-trace those roads or take a chance on something new.  The decision was to take untraveled roads where available.
The clocks were set back last night so I got a little bit earlier than usual start leaving the Wetherill Inn (recommended) this morning.  The roads were Hwy's 160 and 98 to Page, Arizona, then weaving up and down across the Arizona/Utah state line a few times on Hwy's 89, 89A, 389, 59 and 9 to end up in Hurricane, Utah.  (It was just a couple of days ago I wrote that directions were getting easier as I headed west.)  Much of the day was spent riding through Kaibab Nation and Navajo Nation Reservations.
This picture is the taken at the start of the Navajo Mountain Scenic Road, Hwy 98 on the map.  The rest of the road is much more scenic than shown here.  I'll let you know when we're leaving the area of this road.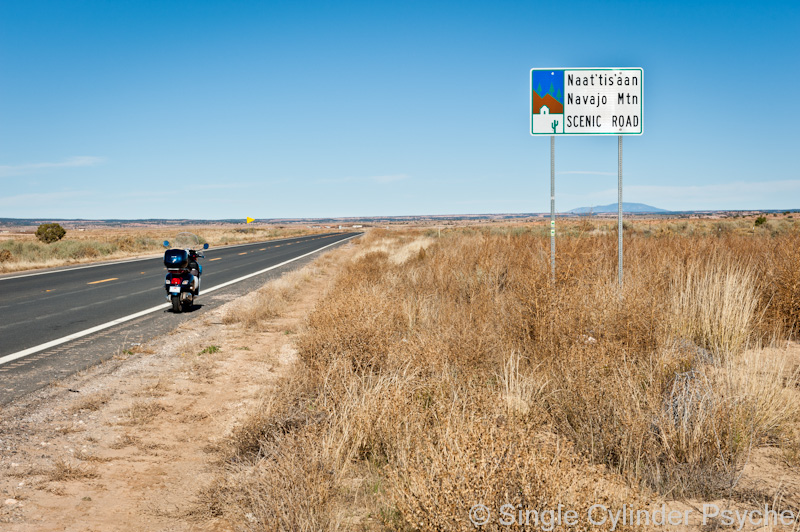 In Oklahoma I became aware that windmills are still used to pump water, and have been looking for a chance to photograph one ever since.  There were lots of active windmills along Hwy 98, usually serving a cluster of about ten homes.  I could have happily spent the day photographing windmills.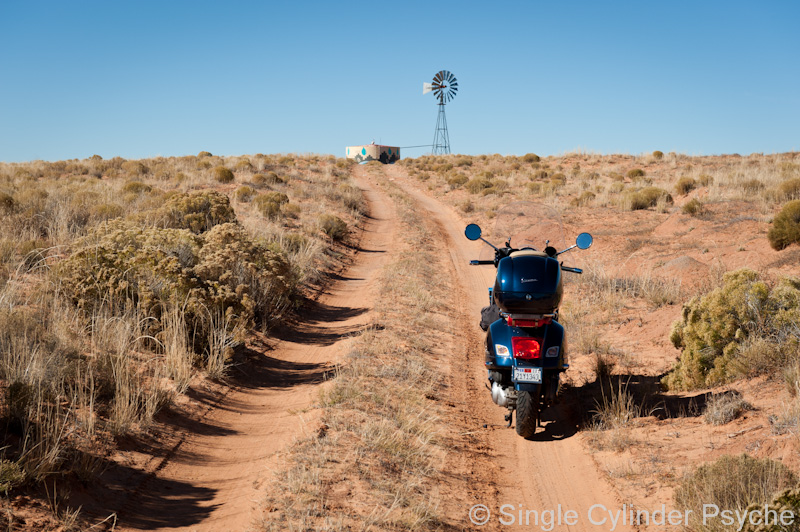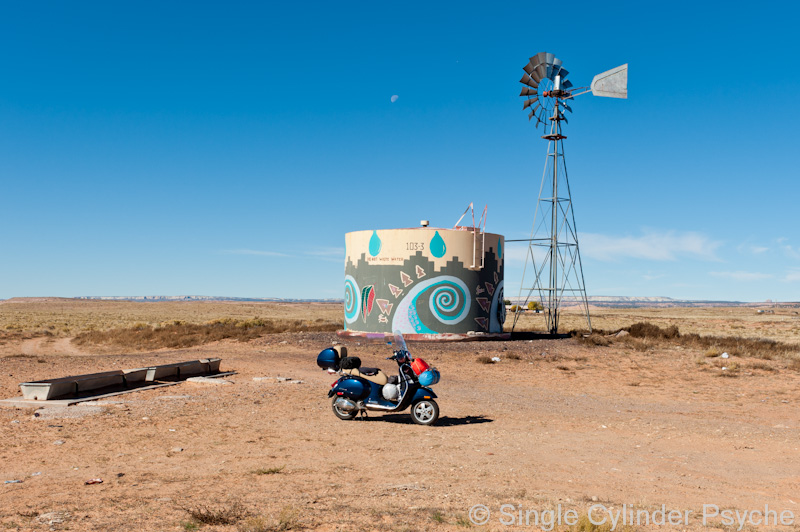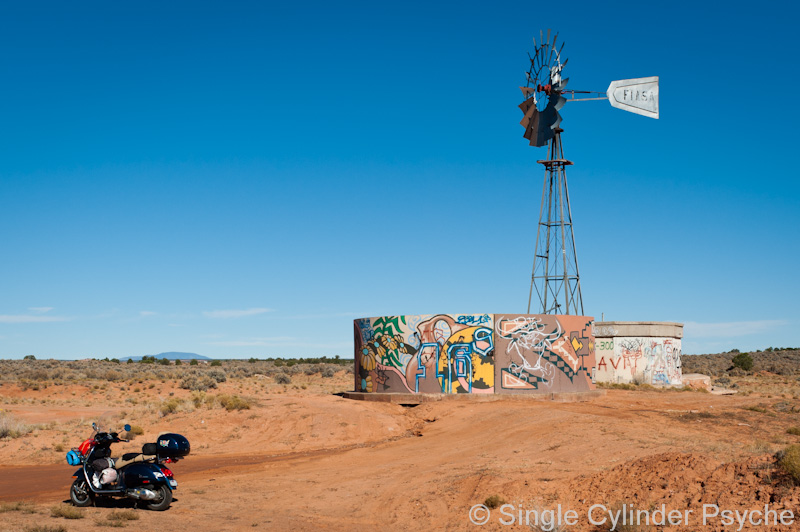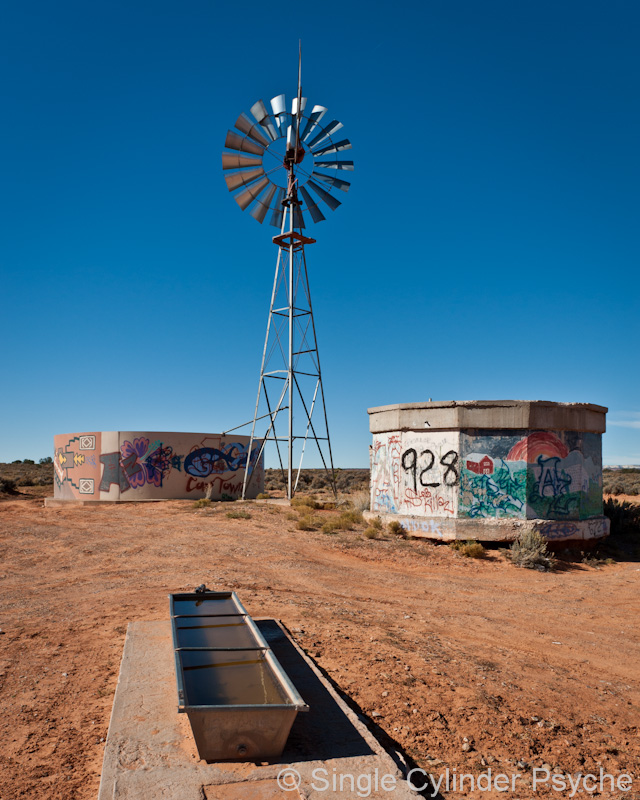 I was aware that this would not be a good place for a mechanical failure.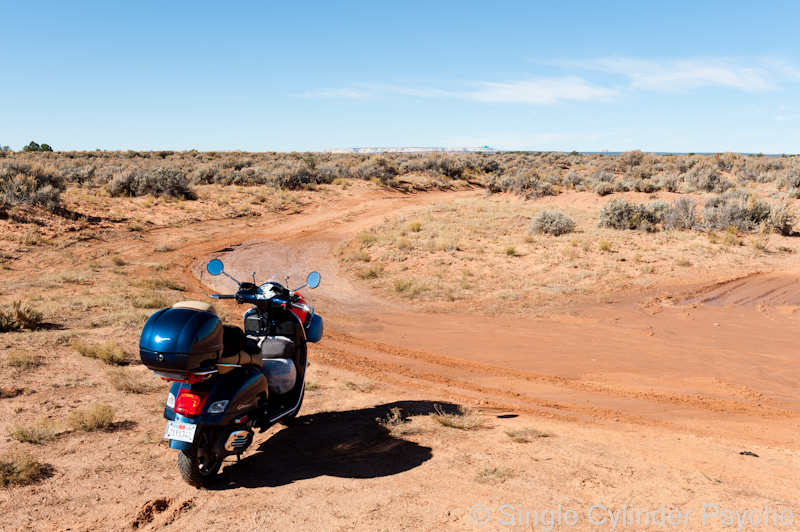 These murals were photographed at a trading post that has gasoline and a general store to serve the little clusters of homes (associated with the windmills).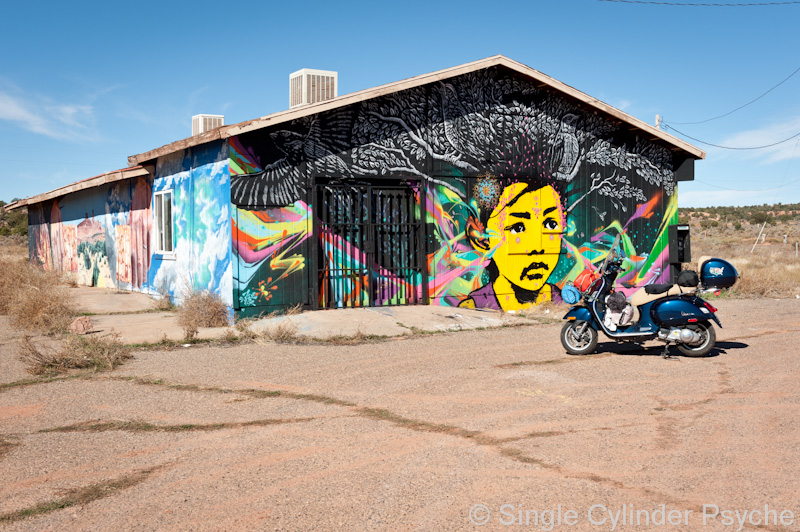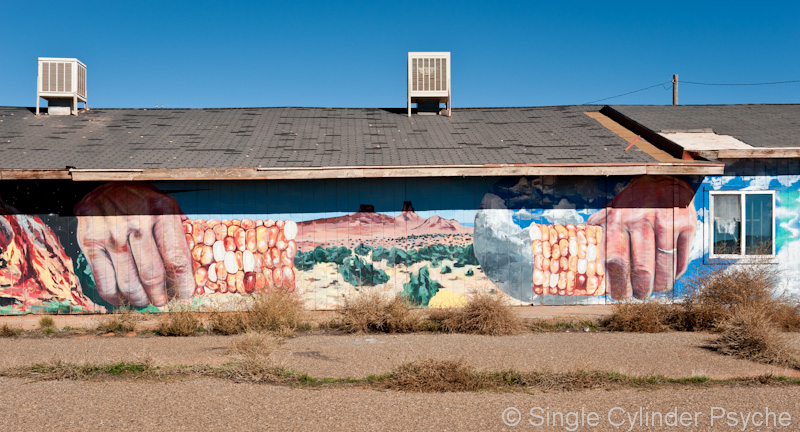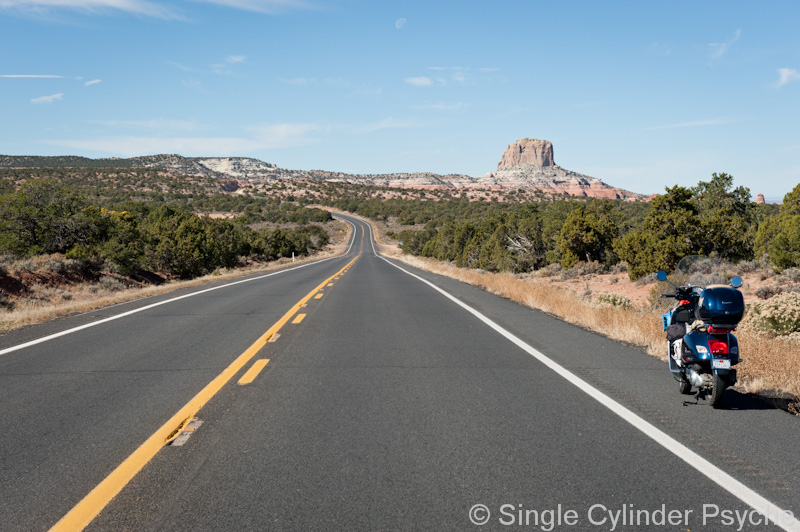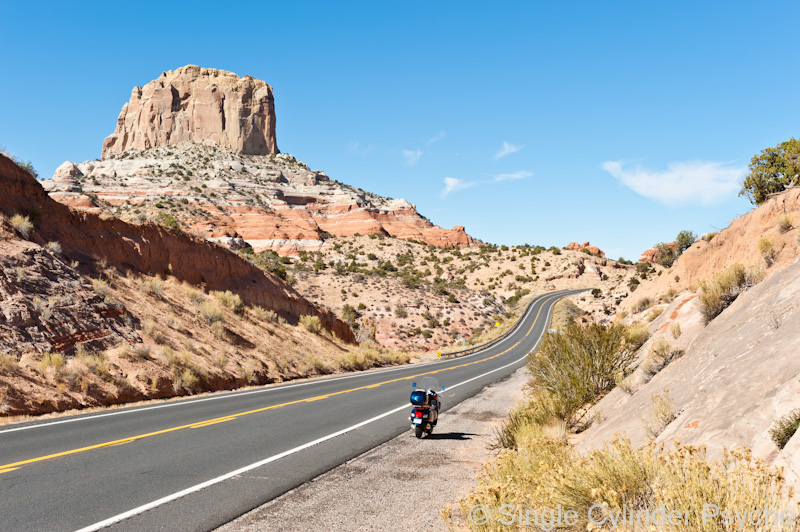 This is the last photo of Hwy 98…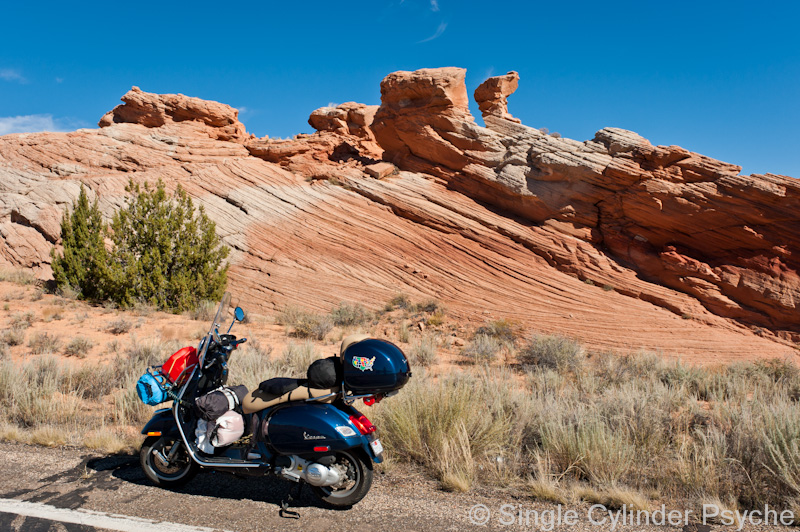 Approaching the town of Page, AZ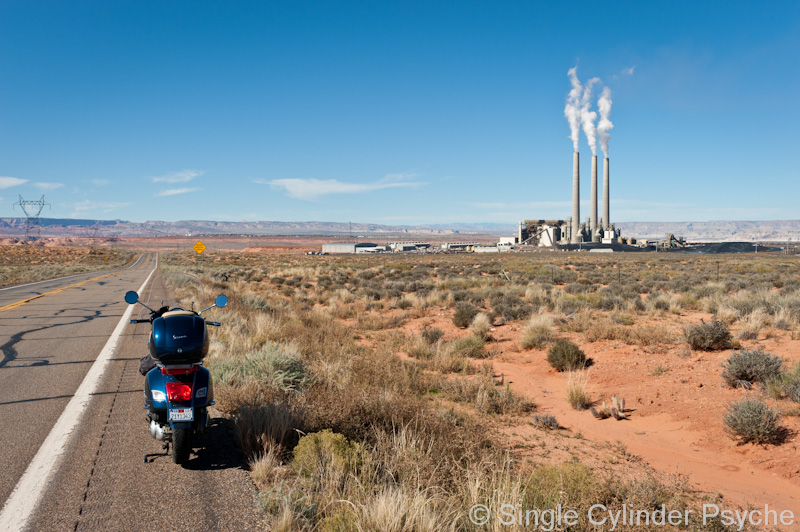 The Glen Canyon Dam, holding back the waters of Lake Powell.