Today's route took me 130 miles from Hurricane to Las Vegas on I-15, followed by another 100 miles of US Hwy 95 up to Beatty.  Plus miscellaneous.   Today was very windy in places, but the local people I spoke with said the real wind was yesterday.  I'm glad I took the day off to draw lines on the map.
Early in today's ride were 20 miles on I-15 through the Virgin River Gorge in the northwest corner of Arizona.  That length of road is as awe inspiring as any I've ever seen.  (The Virgin River is also responsible for carving out the formations at Zion National Park not far upstream.)  The road through the Gorge is noted for its tricky driving conditions, and it would be dangerous to stop.  So no pictures.  As an aside, the section of I-15 through the Gorge is one of the most expensive parts of the interstate highway system ever constructed.
The rest of the photos were taken on or near Hwy 95…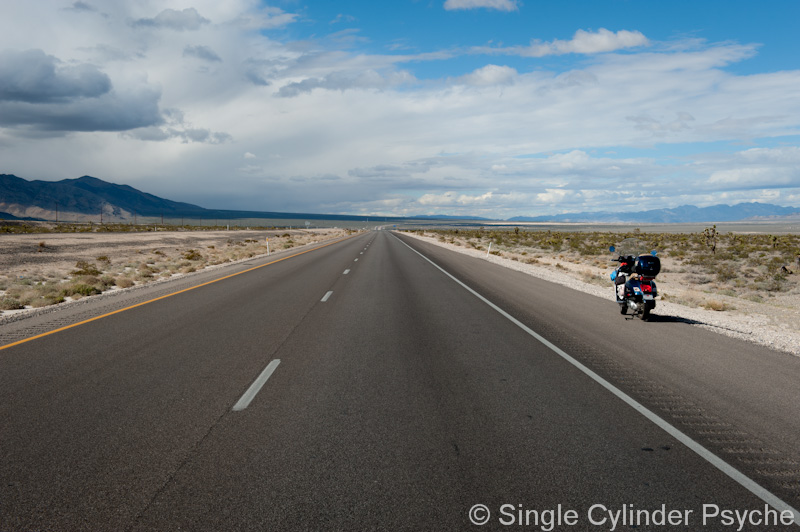 Sunlit rain falling in the distance.  I rode through about 30 minutes  of rain a little later.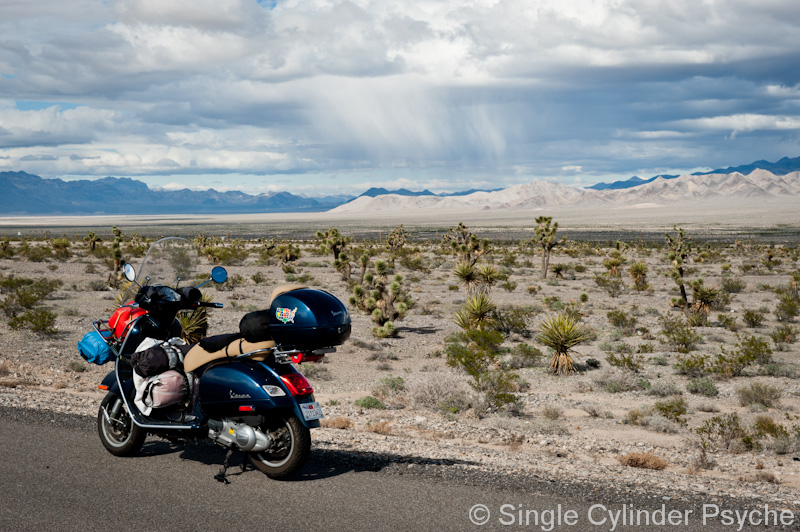 This historical marker notes that the 1,350 square miles of land behind it was the principal area in the US for testing nuclear explosives, starting in 1951.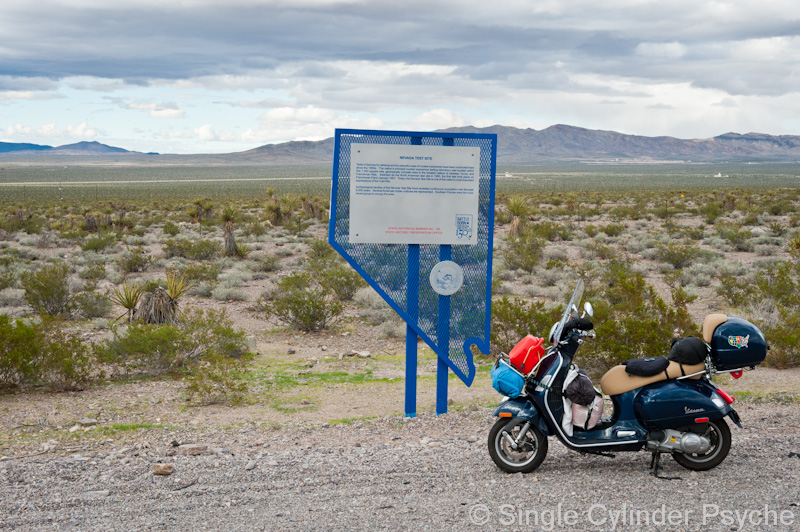 There is a cult following for the belief that the government is hiding evidence of extraterrestrials in Area 51, behind this roadside store.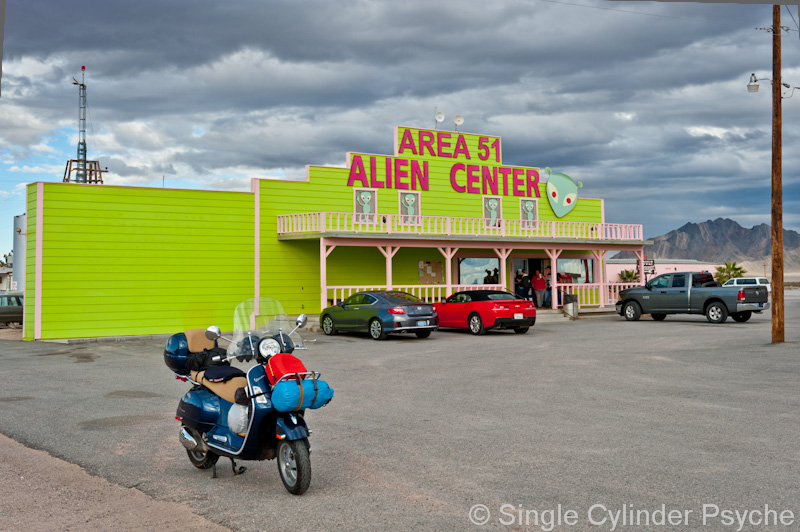 May-be someone changed their mind about what their 4WD could accomplish…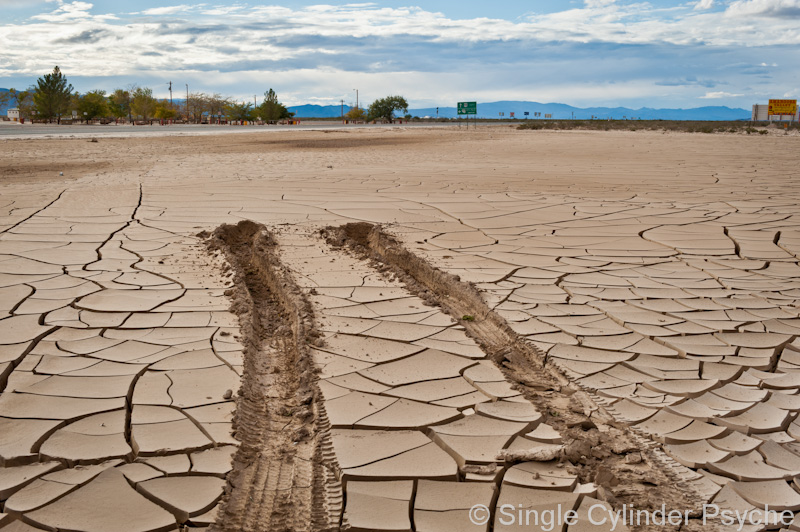 Nevada has an edge to it…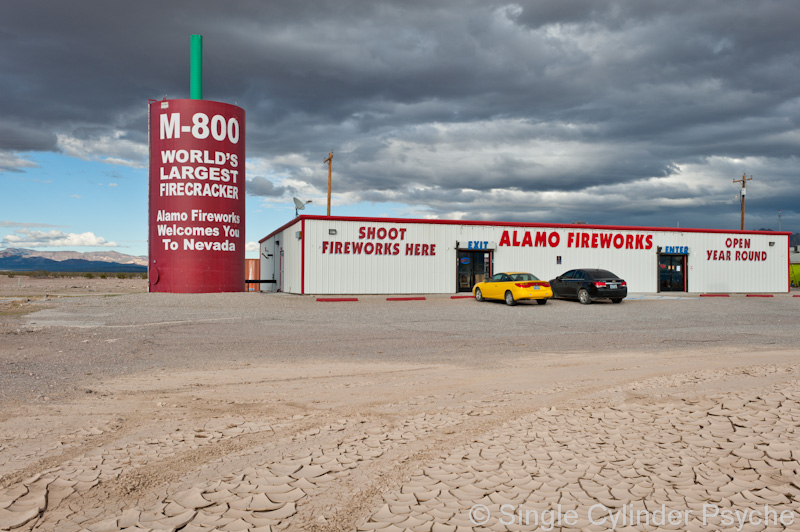 Small roads lead off into the hills, possibly to mines.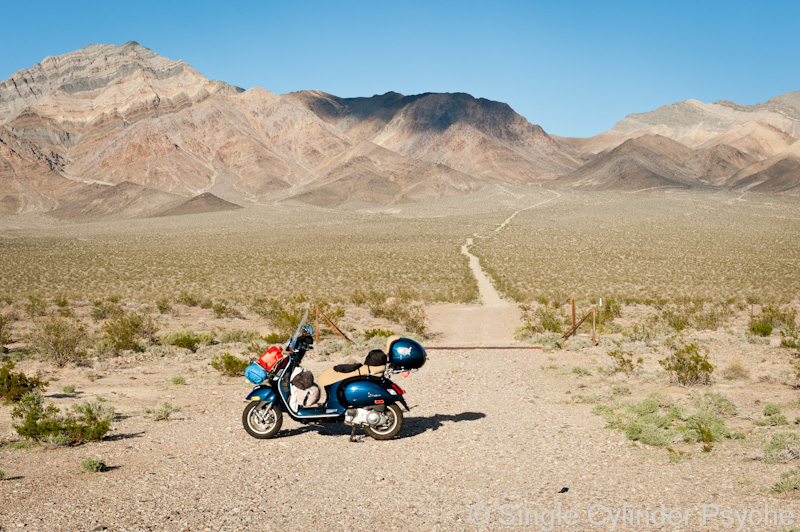 Entrepreneurship is alive and well in the small towns…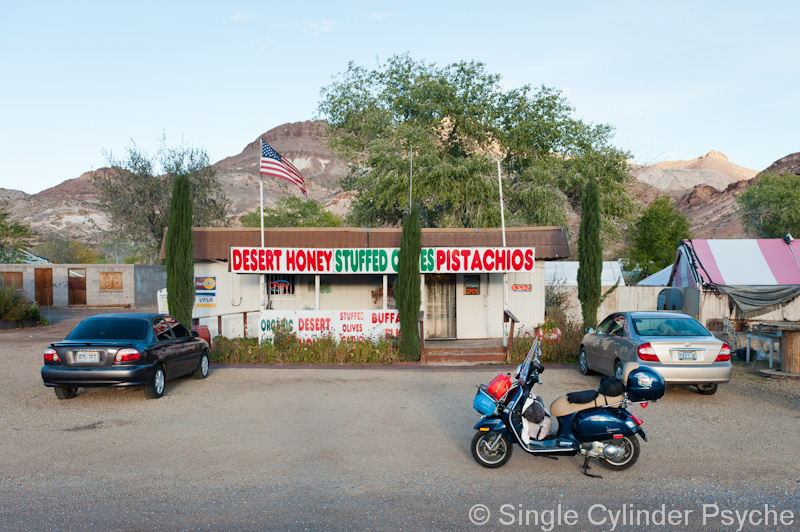 End of the day…