At the end of yesterday there was one thing left to finish on the exhaust repair, and I went to bed uncertain about how conservative of an approach to take.  The trade-off was additional day(s) delay waiting for a part (the OEM nut) vs finish the job with what I had available on-hand and ride off in the morning.  The downside of not ordering and waiting for the OEM nut was that the compromised repair may fail prematurely in a matter of minutes, hours, days, or never.  I decided to finish the job with what I had, and ride on.  I can report now at the end of the day that it hasn't failed yet, and I don't think it will.  I'll check the repair daily at first, then progressively less often until I get home and can get the good nut.
I realize that only a very few people want to know what I described in the above paragraph, but those people are important to me so there you have it.  Now for the rest of you who haven't already skipped down to the pictures…
The route today was generally northwest…Hwy 150 to Paris, Illinois, then 133, 49
 and 36 to Decatur.  Either I was just unlucky with my route or Decatur is the most unattractive town I've ever driven through.  Lots of heavy smokestack industry within or too close to town.  I escaped Decatur on Hwy 121 to Lincoln, then finished with Hwy's 10 and 136 to Havana.  The day was warm, 80 at later afternoon, and the sights were interesting to me.  So lots of pictures.
I spend a lot of time looking at this during the day.  The trip started at 7,920 miles.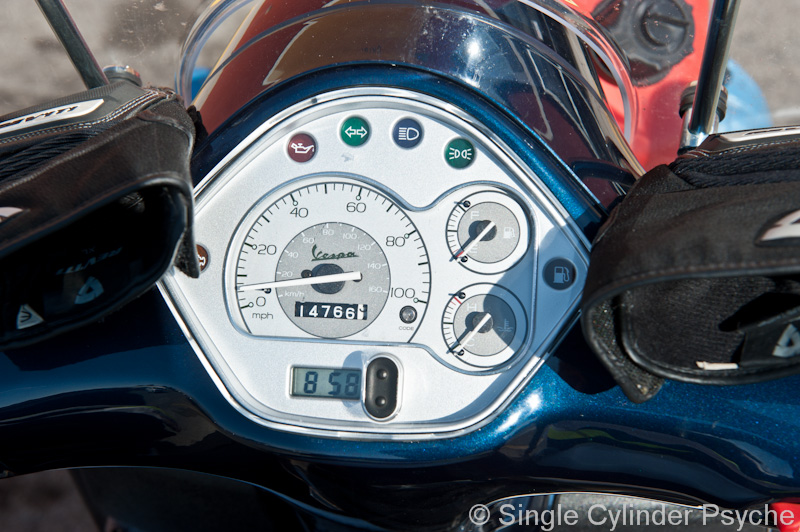 I stopped by and had a donut and coffee on the bench with Max before leaving town.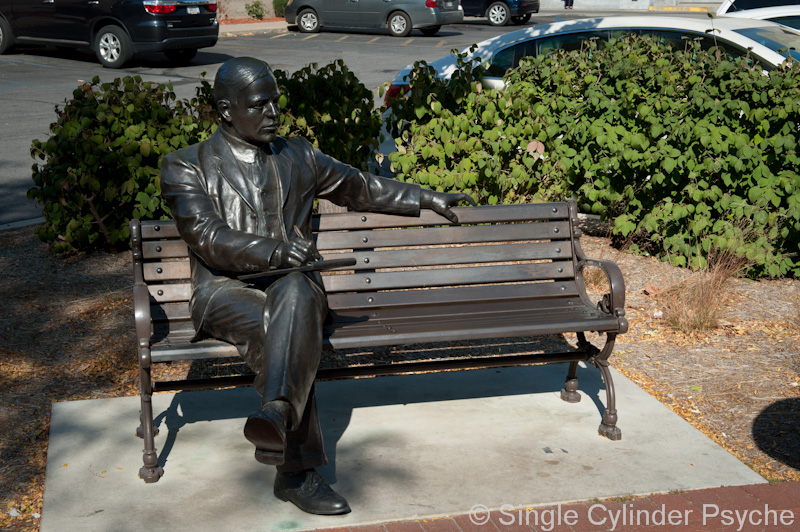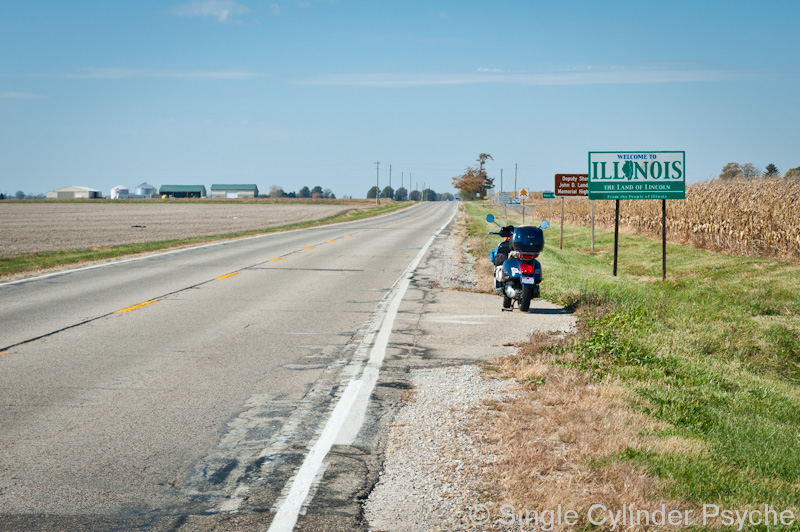 Brocton,Illinois pop. 322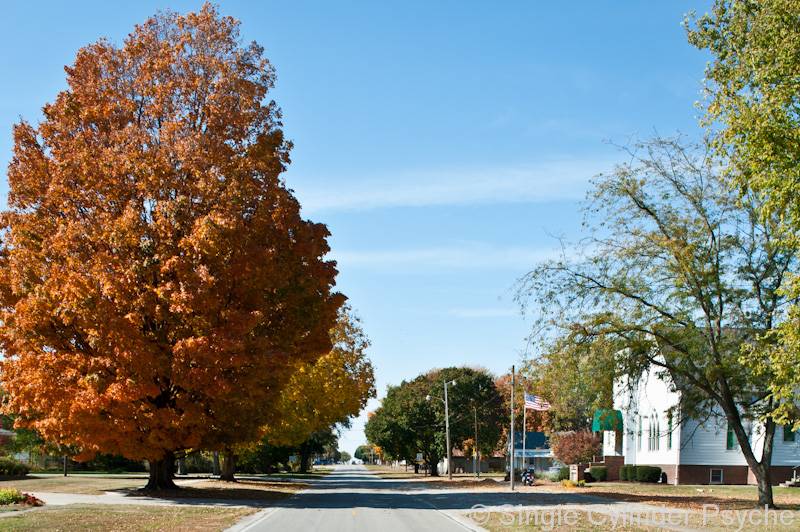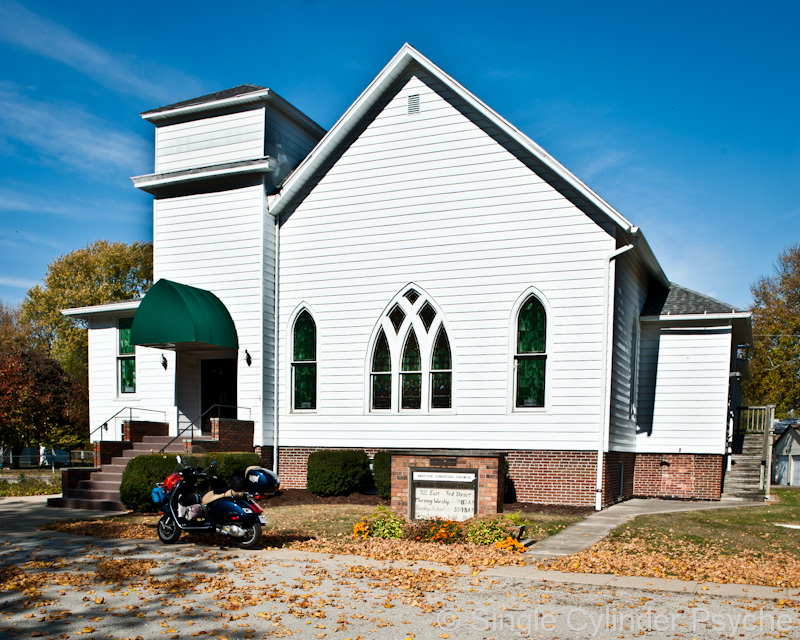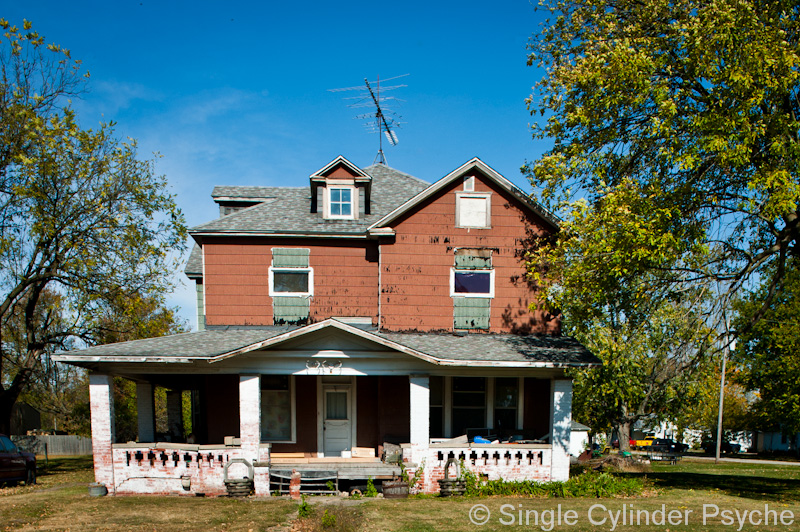 The Brocton high school, built in 1924 and now abandoned.  I like old abandoned buildings and enjoy imagining who might have occupied them.  This high school, once so full you youths with their futures before them, and now with most or all of their lives behind them, like the building, was haunting and moving.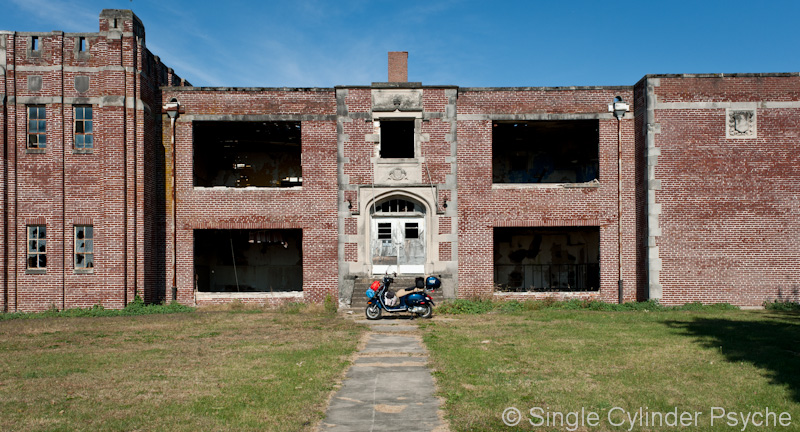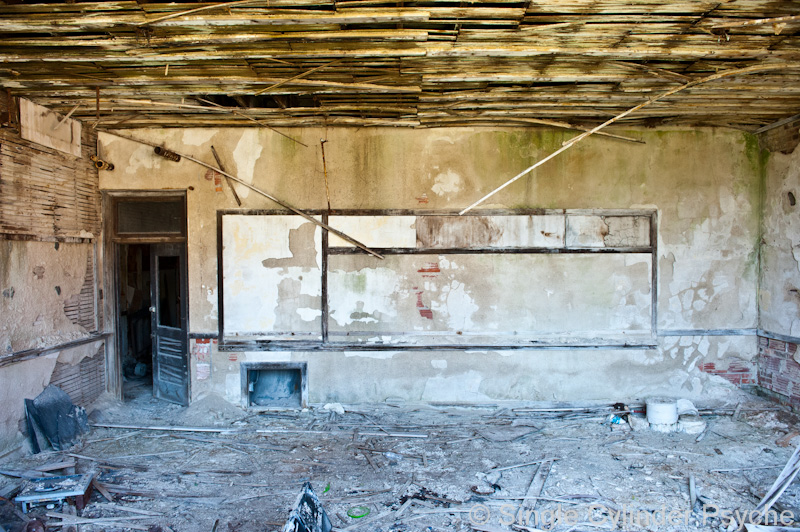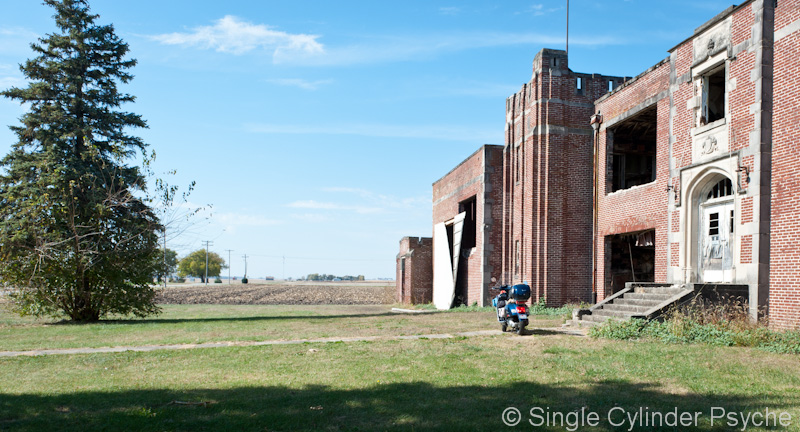 The gymnasium is barely larger than the basketball court that filled it, with the still intact bleachers pressed close to courtside.  No doubt that important athletic dramas were played out here.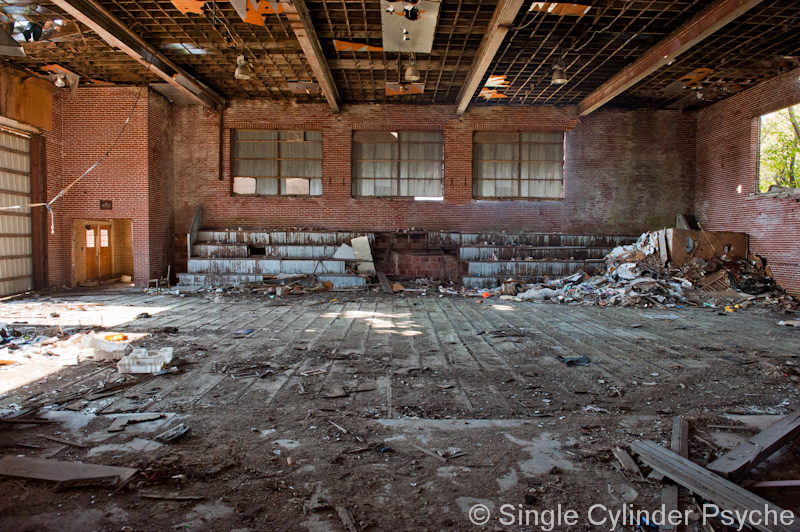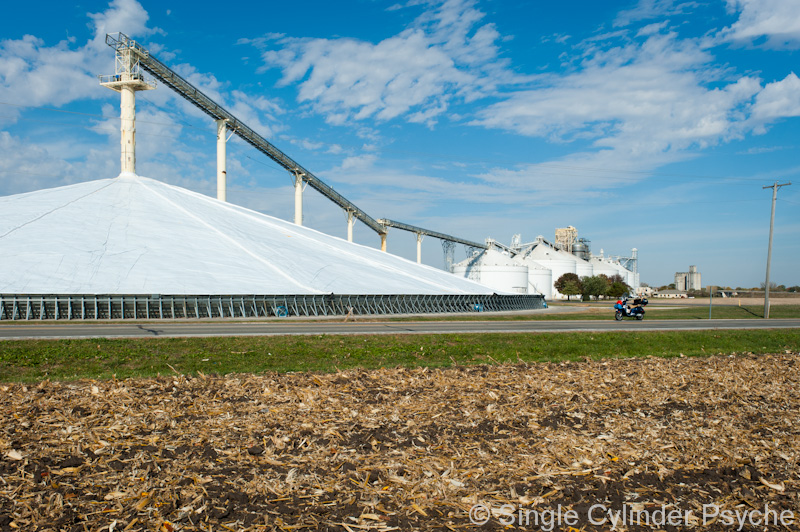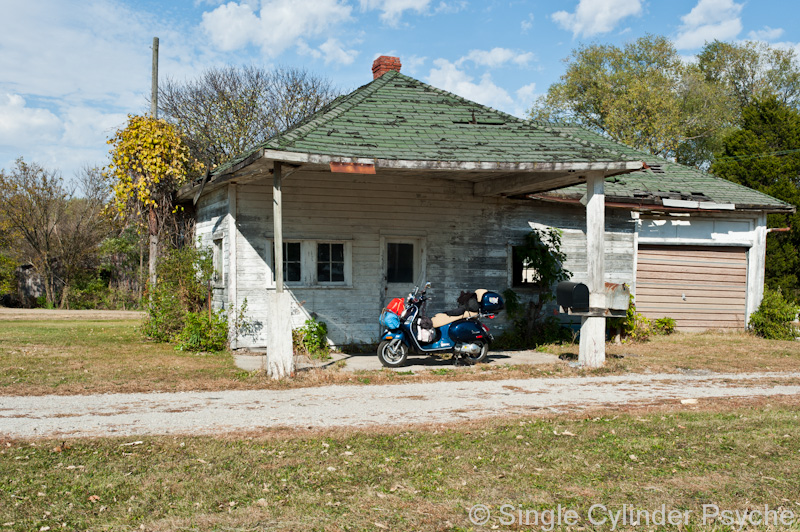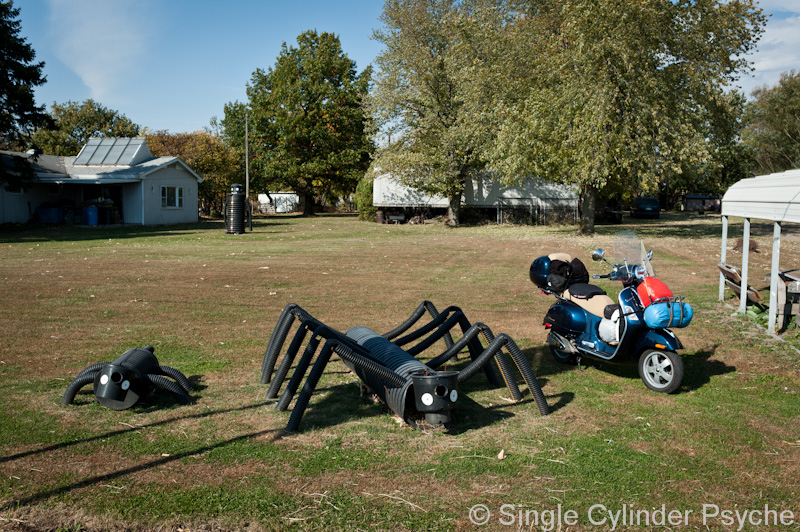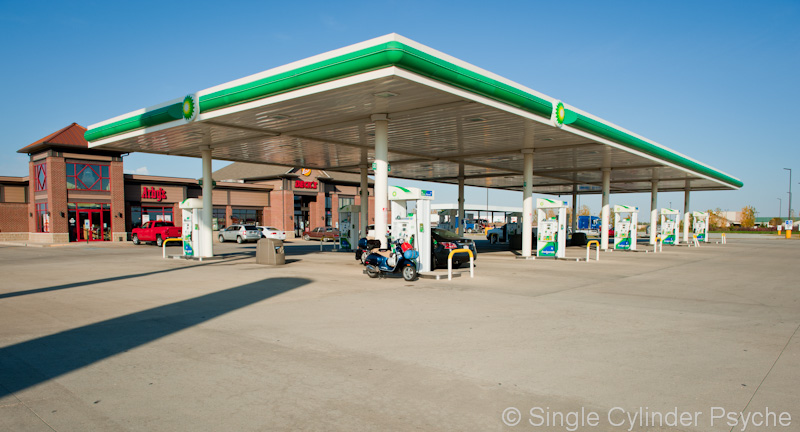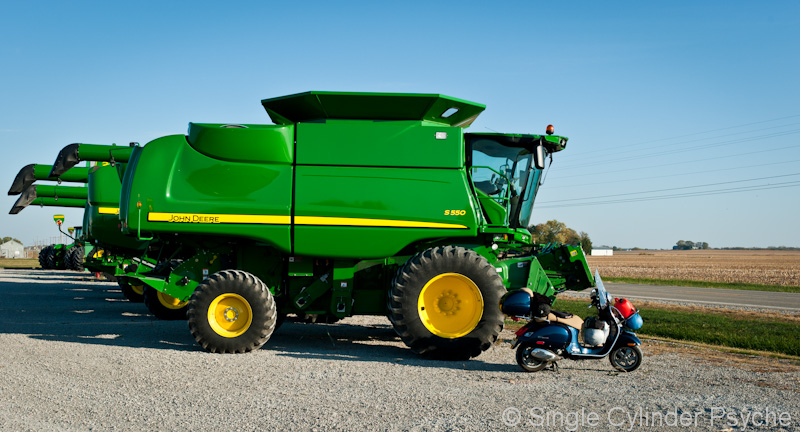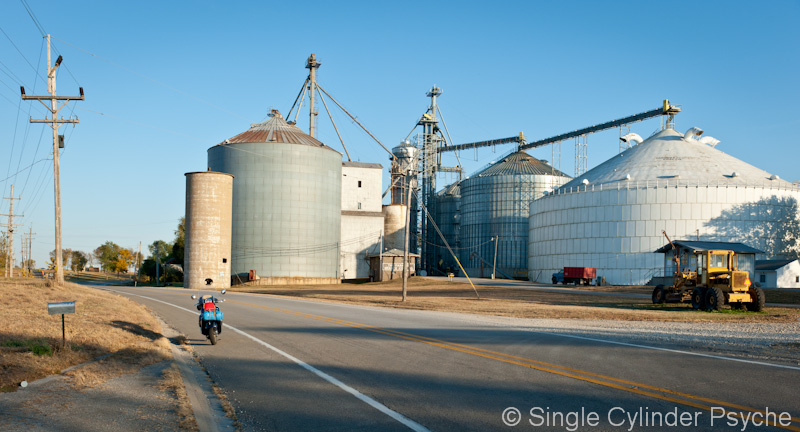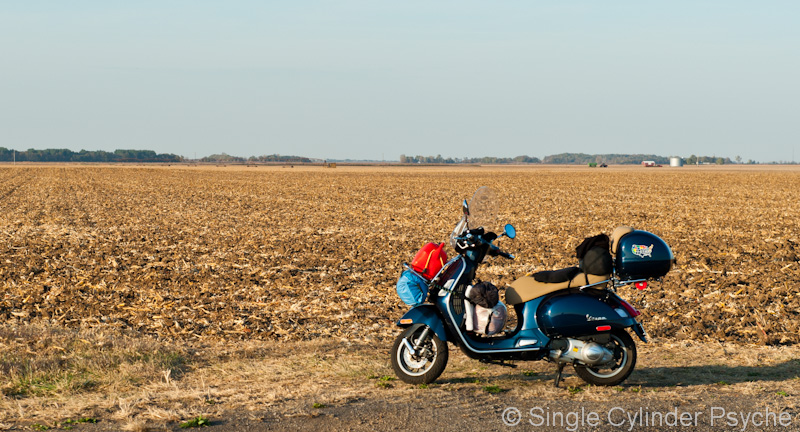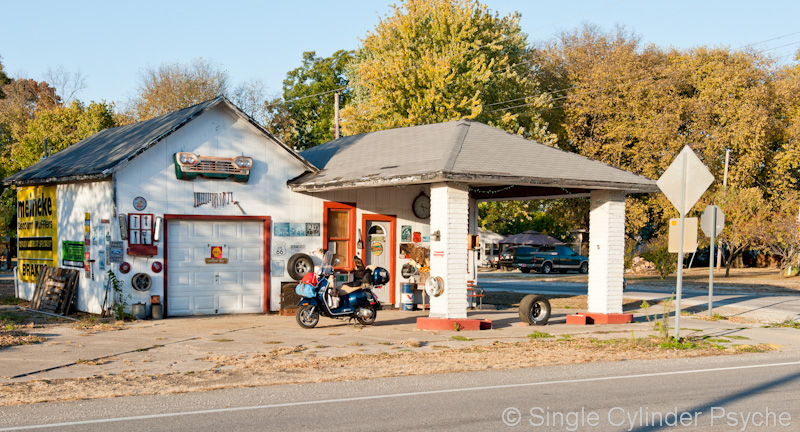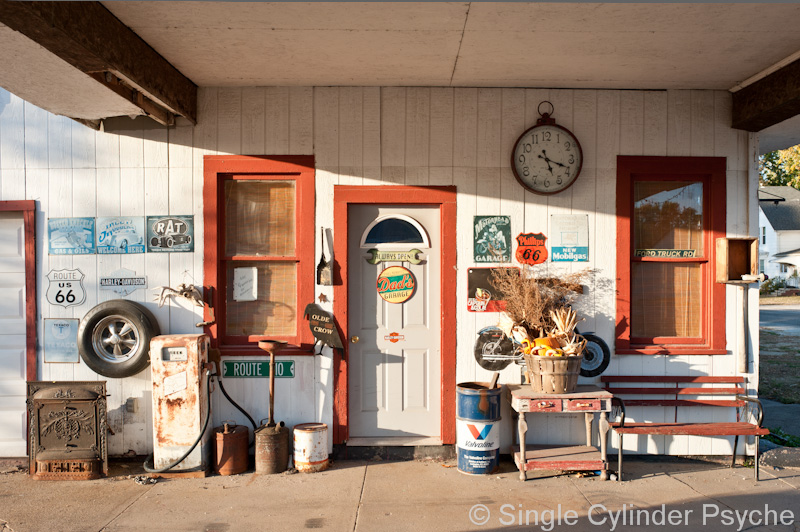 Havana…