The plan for this day was simple, get back on Hwy 136 and head west without any turns until it's time to stop at the end of the day.  It would have worked except the town I planned to stop at, Unionville, Missouri, didn't have the operating hotel that Google said it did, and the closest plan "B" was north across the state line in the town of Centerville, Iowa.  That last part was a tired and hungry ride in the dark.
Of course I wasn't going to ride straight down Hwy 136 anyway.  I made a number of small side trips along the way to see what I would find.  Here are some of the things I saw.
I started out by looking around Havana again.  This is another shot of the "historic" Havana Water Tower.  It was in continuous use from when it was built in 1889 until the plaque at its base was installed in 1982.  Might still be in use.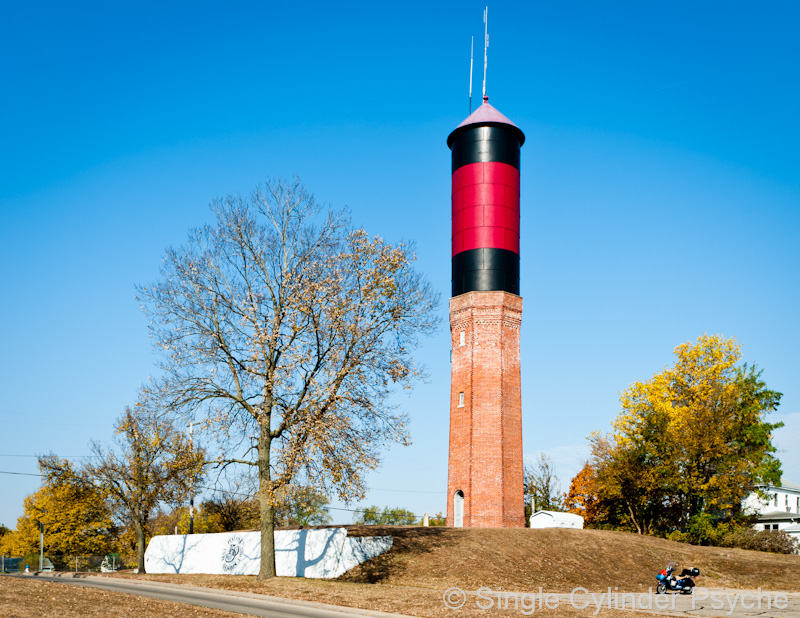 Breakfast in Havana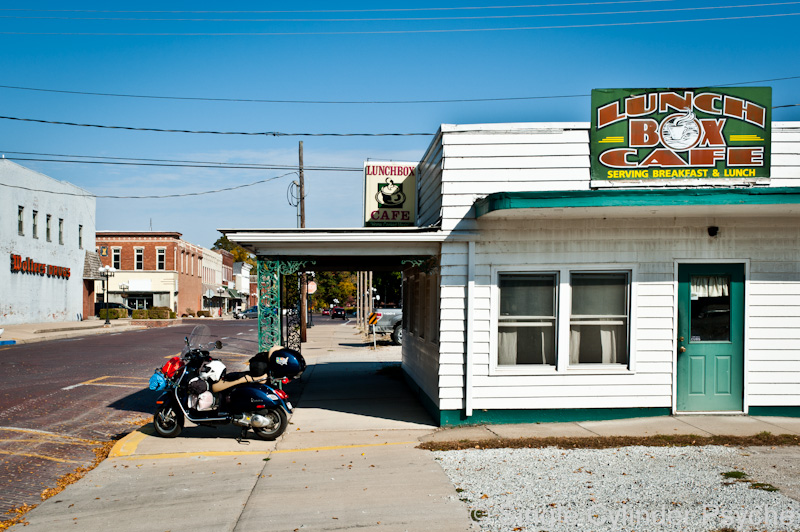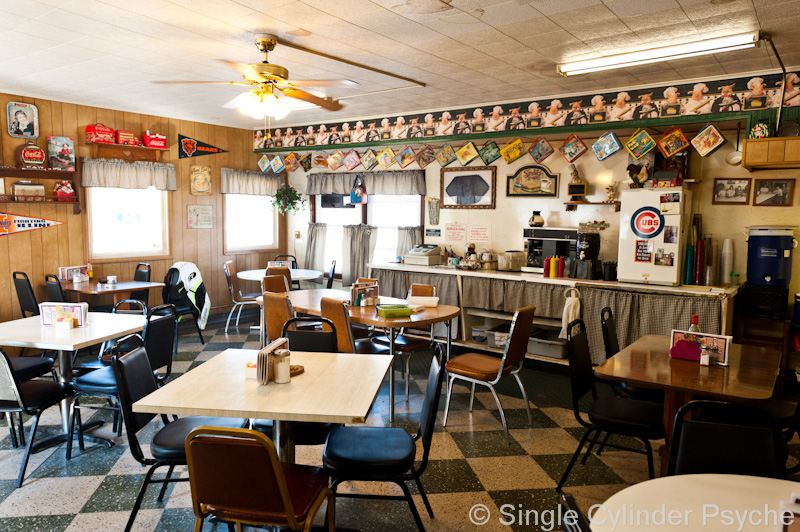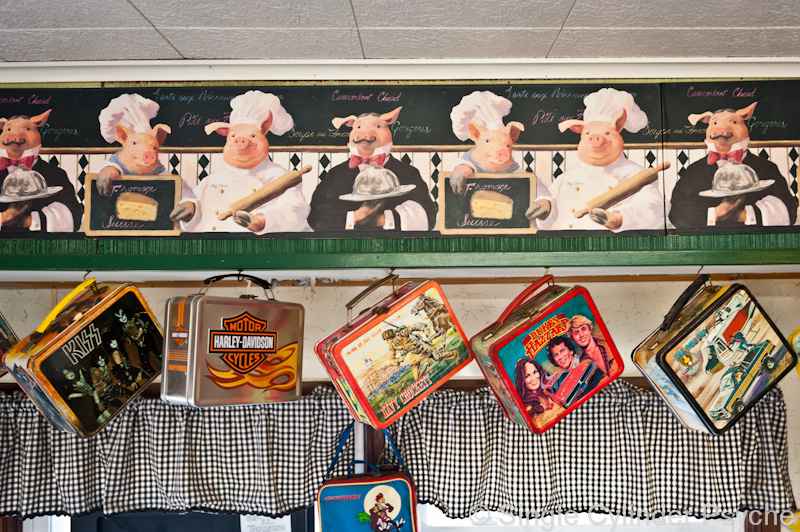 I took this shot as a set-up for the next picture showing the crumbling brick foundation for the barn.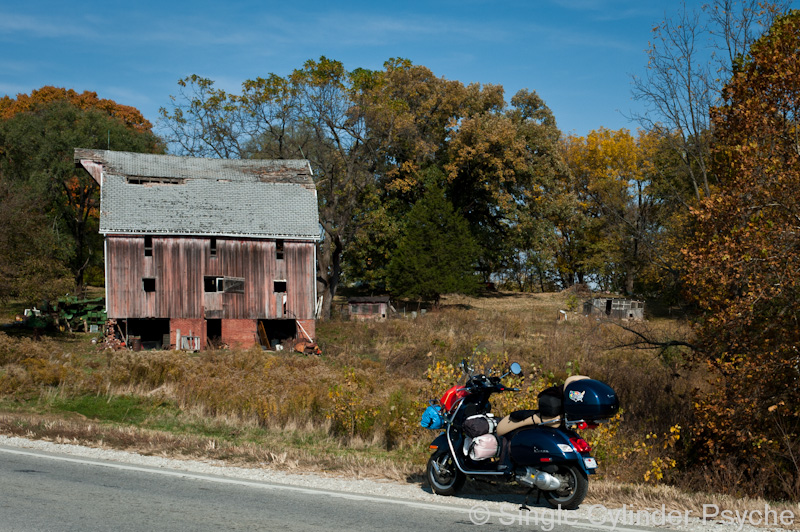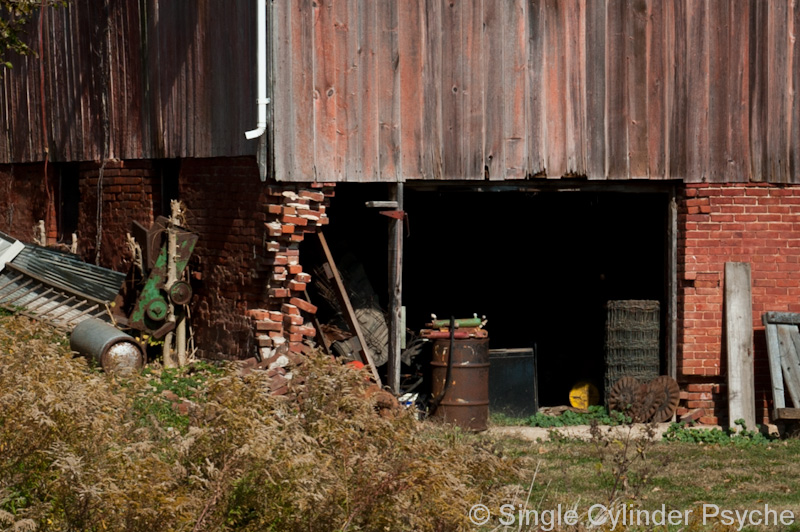 High school football field near Table Grove, Illinois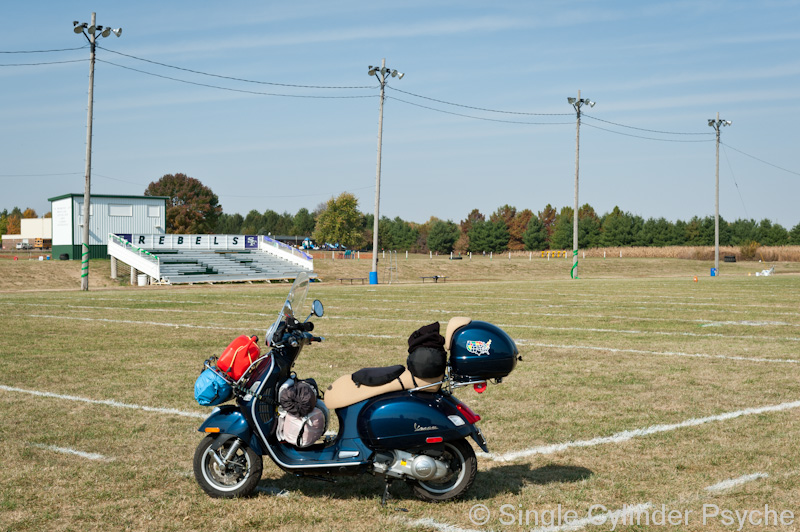 Table Grove Community Church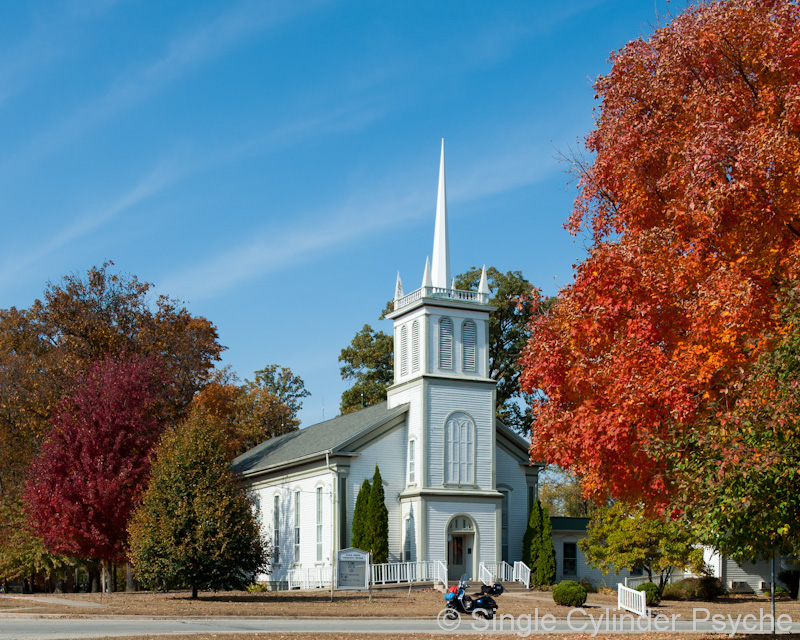 This is a storage and transfer facility for getting the corn from the trucks that bring it from the field to the railroad cars that carry it to Kellogg's.  With my scooter odometer I measured the length of a standing-still train at one mile even.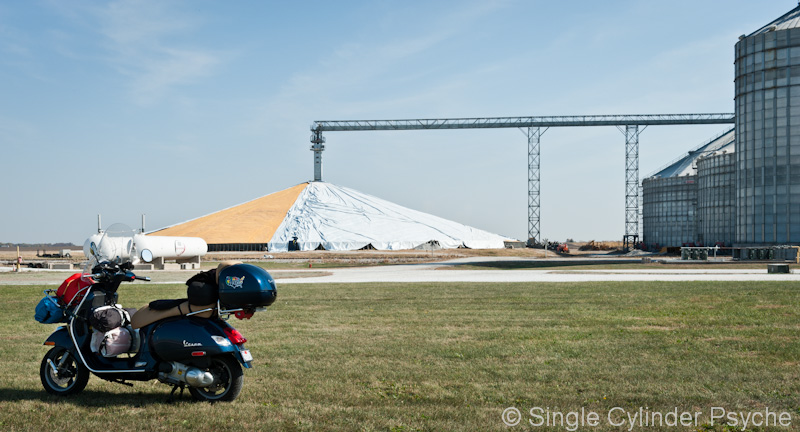 McDonough County Courthouse, Macomb, Illinois


This is the town square in Carthage, Illinois.  Lincoln spoke here in 1858 when he was running for senator against Stephen Douglas.  There are lots of Lincoln references in the town.  The courthouse, concealed here by trees, was built in 1908.  I was impressed by the courthouse interior.  The main courtroom reminds me of the Scopes Monkey Trial.  Also in town is the Carthage Jail where Mormon founder Joseph Smith was killed by a mob.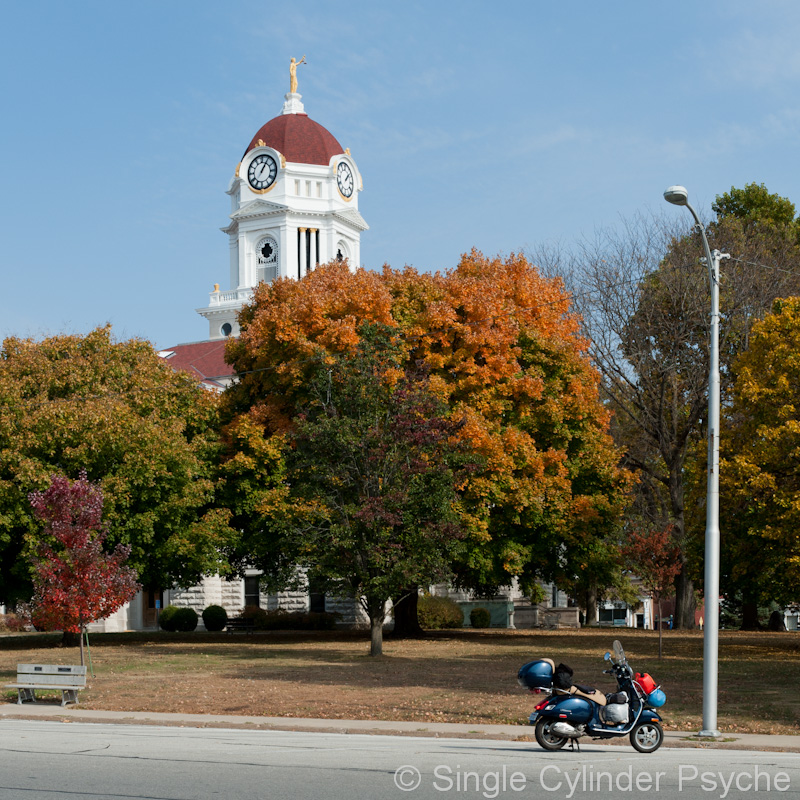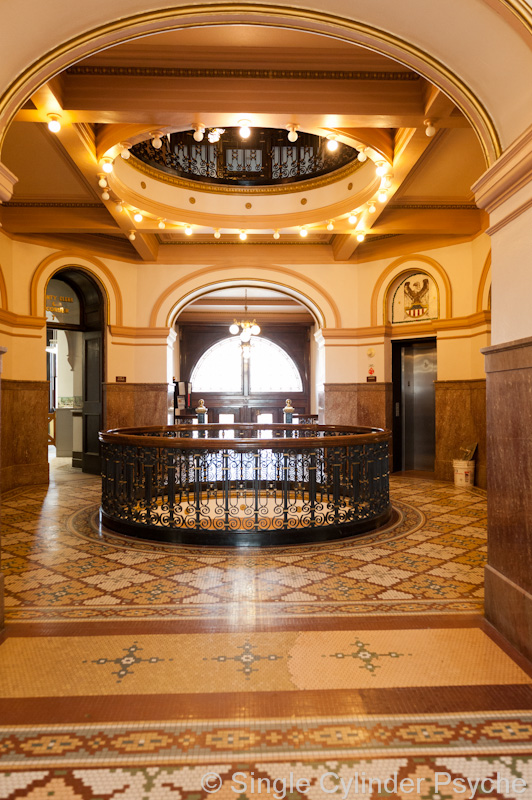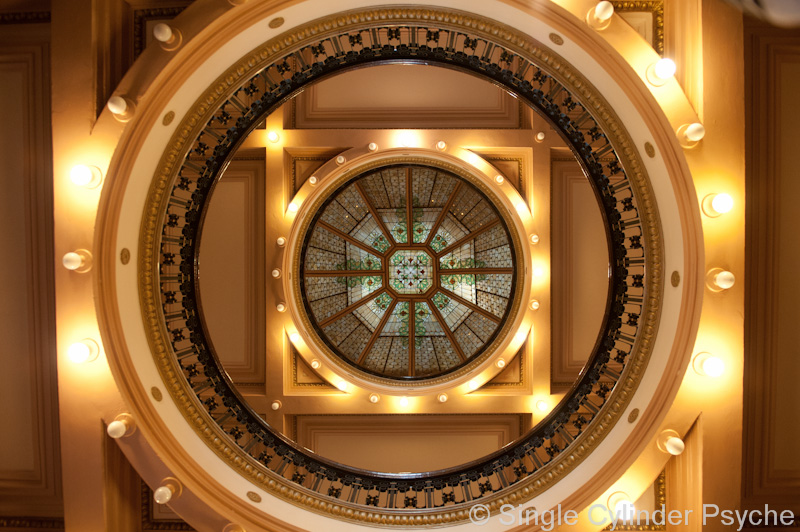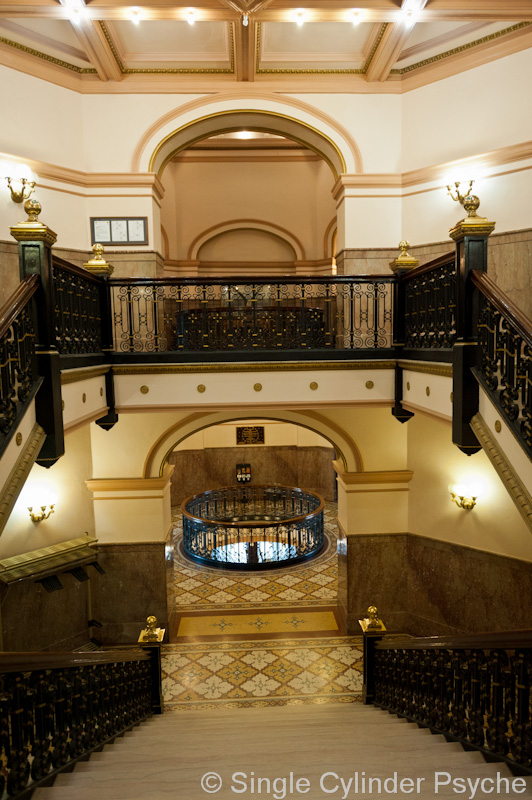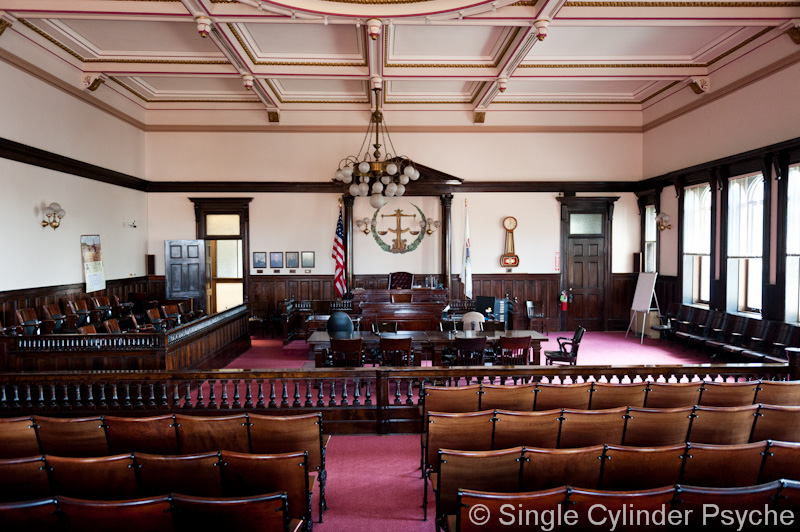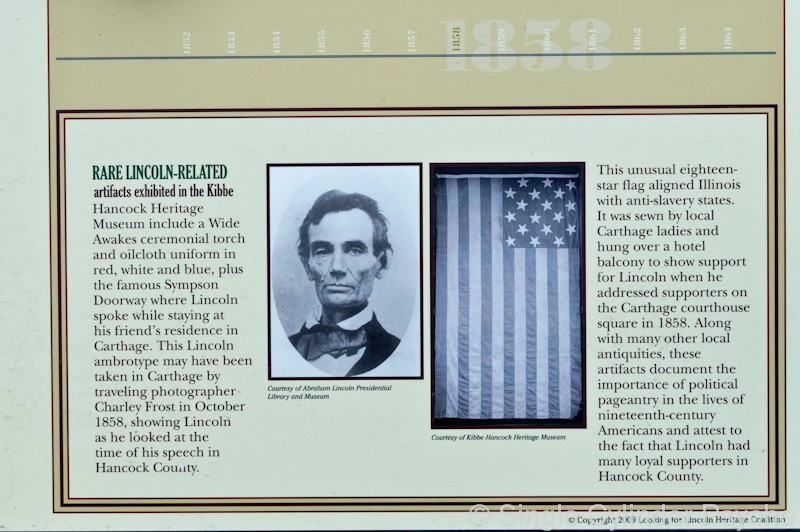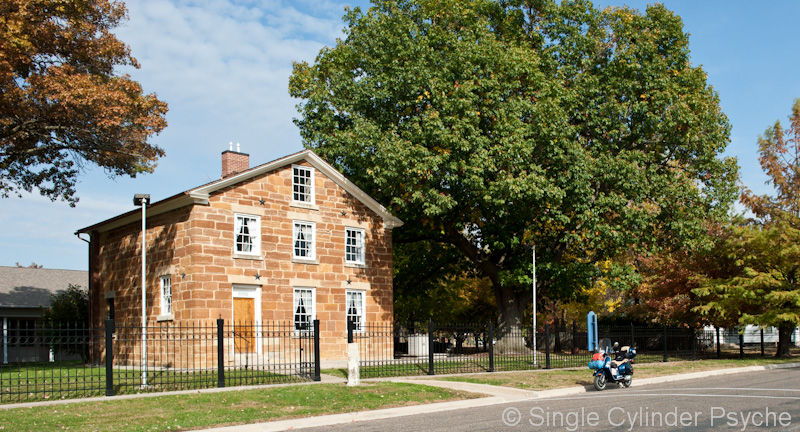 Keokuk Power Plant on the Mississippi River.  Illinois on the far shore, Missouri over here.