Another day of south and west toward home.  As time passes I grow sentimental for this adventure that will soon be behind me.  But home beckons, and home prevails.
On this day I awoke to an unexpected rain.  I walked across the street to have breakfast with the farmers at their daily congregation, then back to the motel to blog.  Time well spent, and then it was sunny.  The ride this day was south on Hwy 183 out of Kansas and into Oklahoma.  I turned west on Hwy 412, intending to travel the Oklahoma panhandle, but the road was in poor condition so I jogged south on 283 and west on 15 which soon put me over into the Texas panhandle.  That's where I stayed until the end of this short day, finishing in Perryton, Texas.
My room at the Red Hills Motel was the smallest I've ever stayed in.  Counting the tiles on the ceiling determined it to be 9′ x 11′.  The manager was apologetic, told me in advance that it was "tiny," and discounted the price by $5 down to $30.  It was fine with me.  I set up an office by bringing a smoker's table in from outside and worked till late.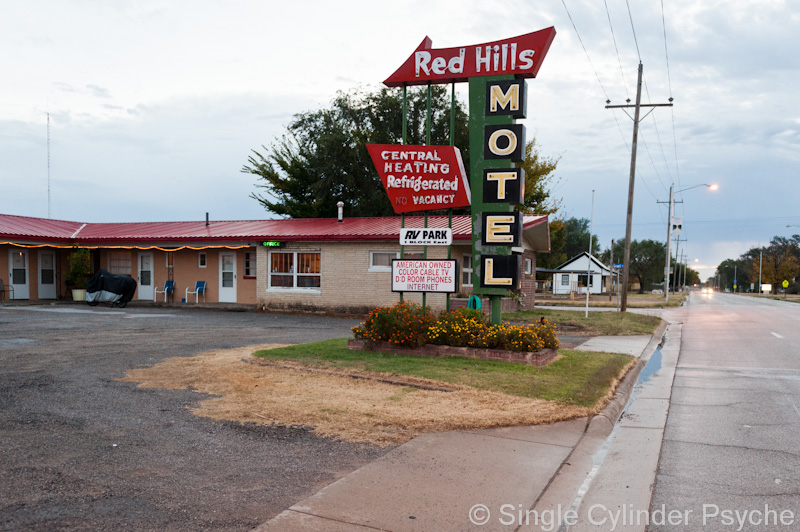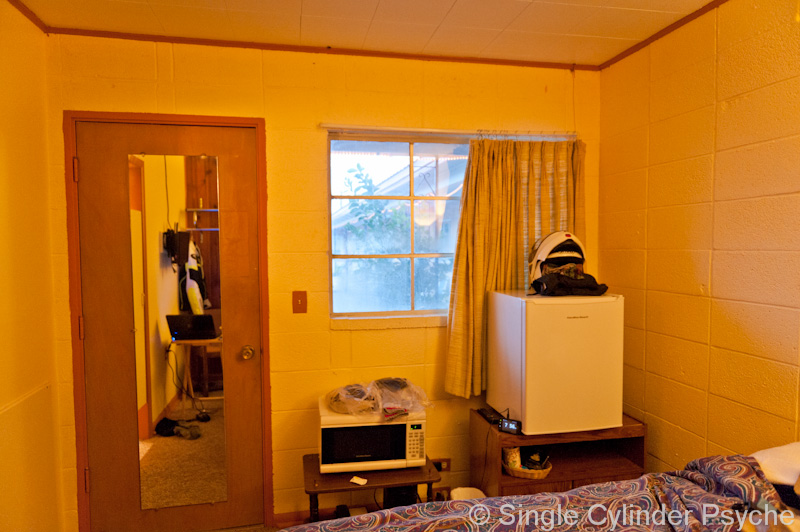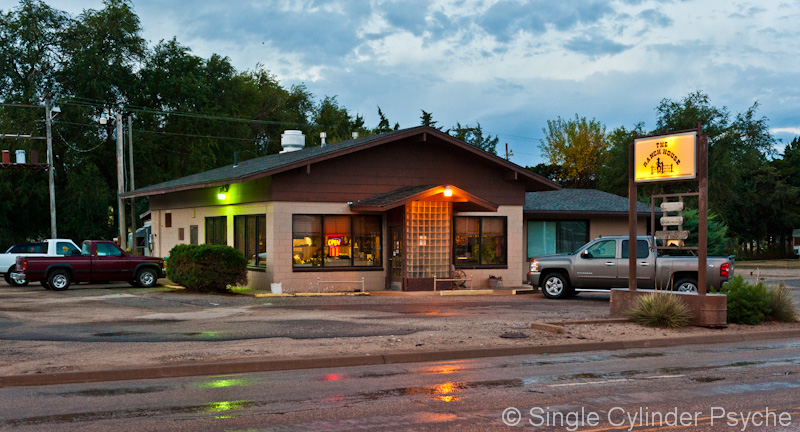 Some states have rest stops along the road near the state line.  Oklahoma is one of them.  I stopped at this one to transfer fuel into the scooter.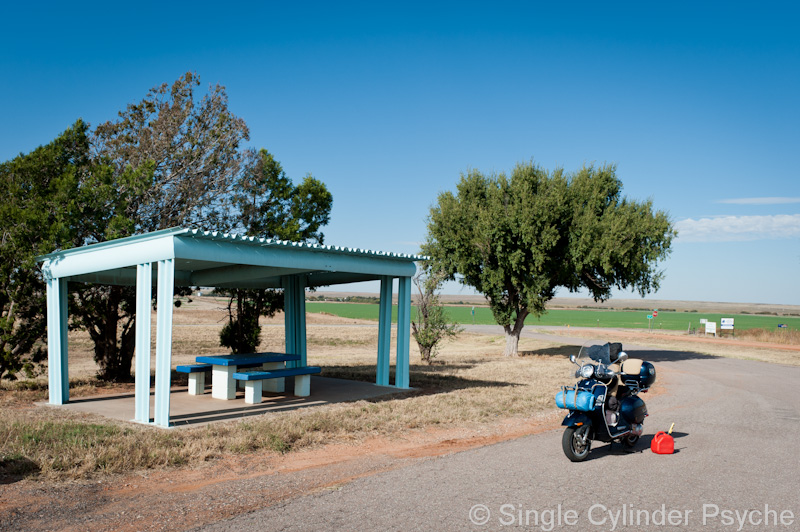 You may wonder why I post a picture of a tippable trash can at the Oklahoma rest stop.  The reason is to demonstrate a point, which is that all day long I see unique and curious things that don't rise to the level of taking a picture, but do add interest to my day.  It's not only the big, dramatic or pretty sights that make travel worthwhile.  It's little things also.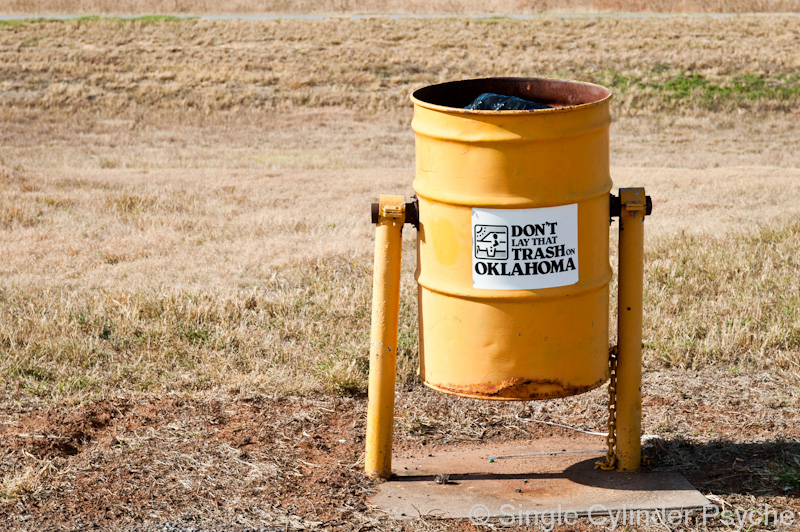 Just inside the Oklahoma state line was this feed lot for fattening up cattle.  I stopped and watched for probably a half hour.  The cattle were suspicious of me and my camera.  I had the feeling that although they got to eat all they wanted, they knew that this wasn't going to end well.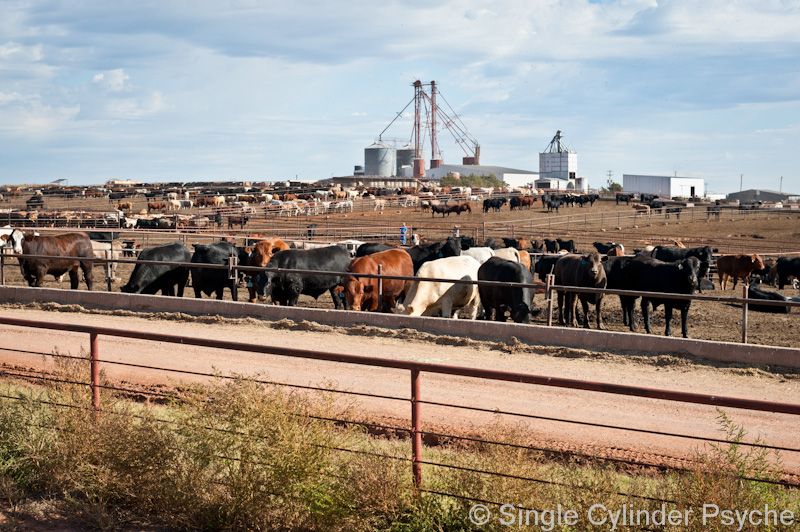 Buffalo, Oklahoma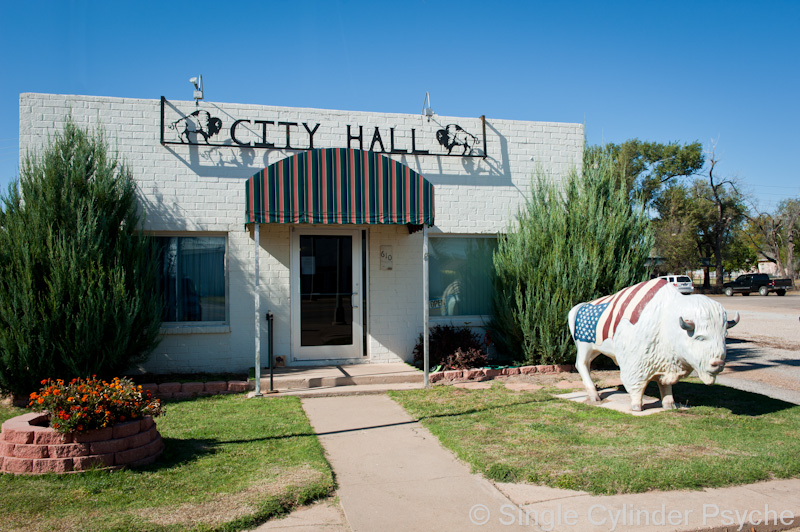 This is Jeremy.  I like him.  When I was pulled off to the side of the road to fasten the chin strap on my helmet (forgot), he passed me by in his Jeep, made a U-turn and came back to see if I needed help.  Since he is a local he was able to give me advice on an alternate road to the bumpy Hyw 412 I was on.  He was very helpful.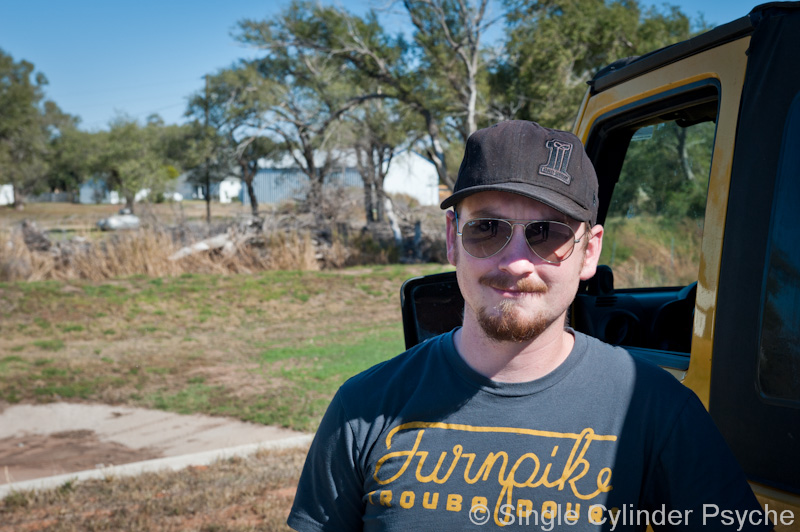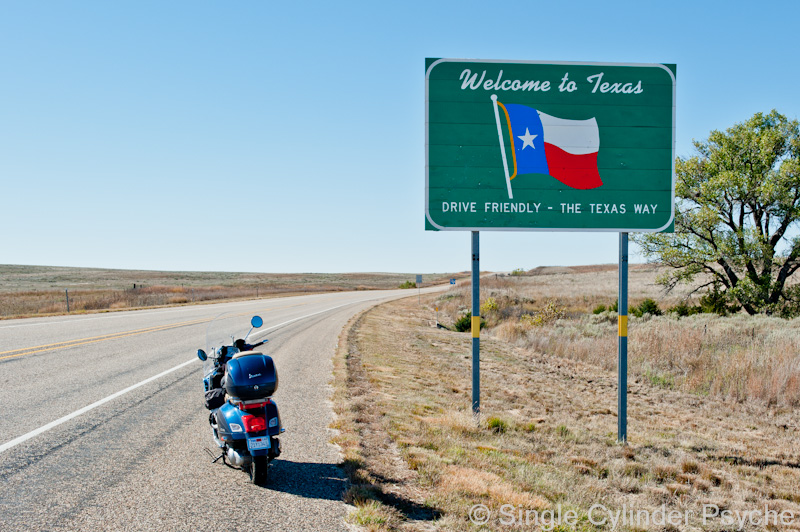 I can't get used to this…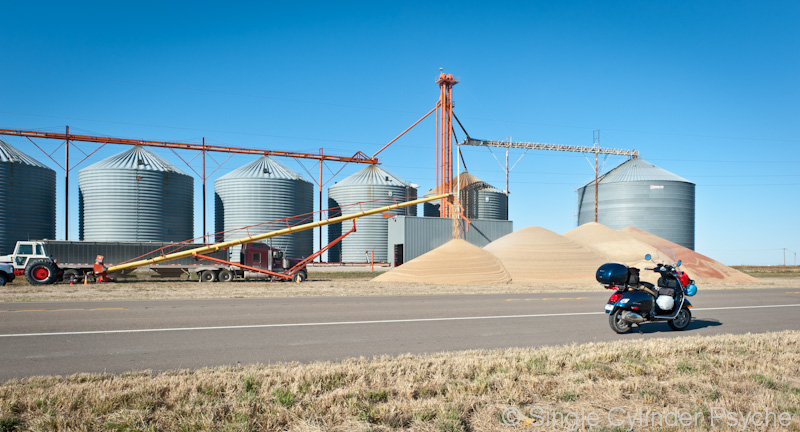 At the motel I updated my map…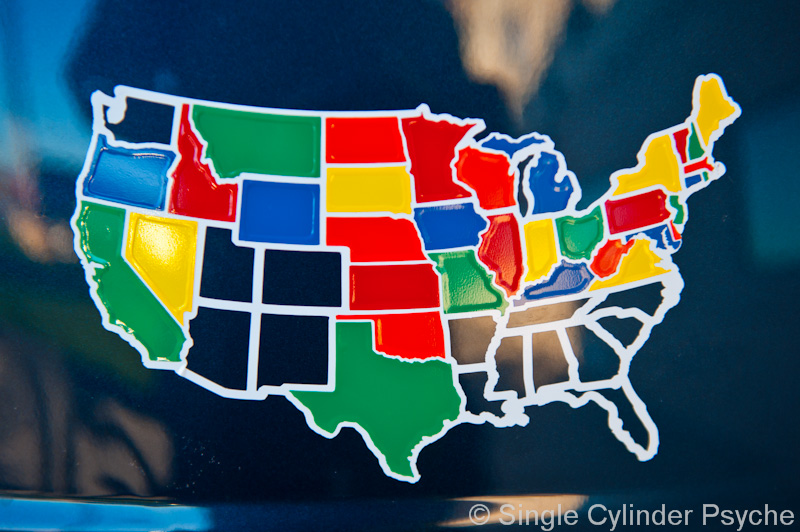 There was rain and a very strong wind overnight.  Before the rain, the view out my motel room window…