One week left till the September 8 ETD.  Preparation for the trip has become a full time job.  Last week was scooter maintenance week.  Everything ended well, although a three-day test of wills with the exhaust gasket had me wondering if departure would be delayed.
For those that care about this sort of thing, I changed the engine and hub oil, adjusted the valves, and added a side stand and front rack.  At the risk of jinxing myself, I cautiously say that I believe the scooter is ready for the trip.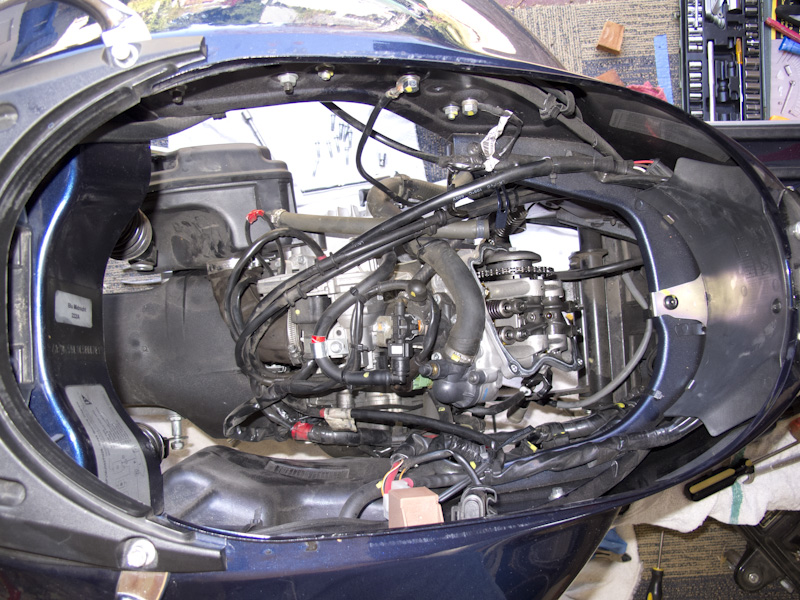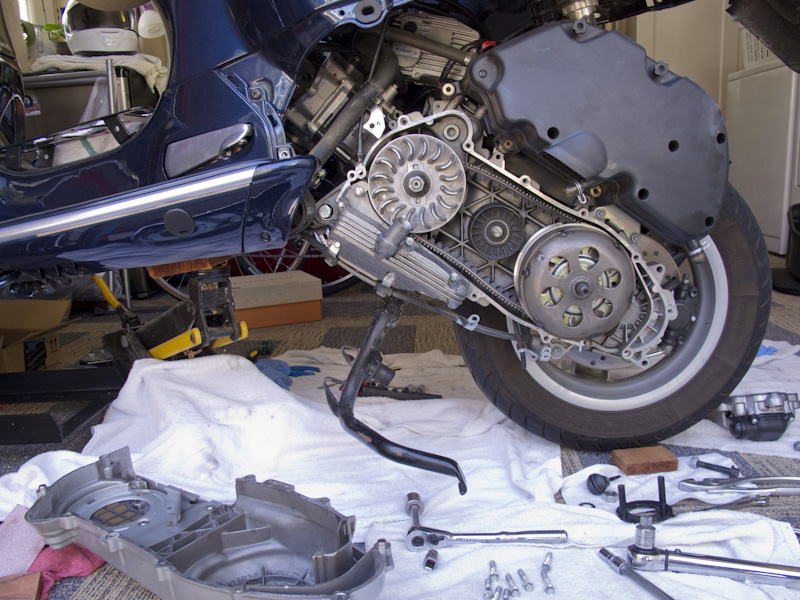 Now what's left is to check off three pages of "to do" items intended to prepare my home and personal business so they can be left on auto-pilot for two months, purchase scooter parts to be shipped to Minnesota for scheduled maintenance on the road, make some format changes to this blog and lots of miscellaneous.  Sounds simple when I write it, but I think this will end up being a race to the start.