Today I rode on Trans-Canada Hwy's 50 miles east to Sudbury, then 300 miles south to St. Catherines.  All Ontario.  It was beautiful scenery, but it had the feel of a US interstate to me.  The few towns along the way were for the most part stopovers for travelers to eat or sleep.  The road south from Sudbury was crowded and the drivers aggressive.  It took me a while to realize that it was Sunday afternoon and the vehicles toting boats and bicycles, ATV's and jet skis were racing back home from a weekend in the northcountry playland.   It reminded me of California.  I'm anxious to get back to small-town America.
I'm happy tonight.  I'm at a Best Western dividing my time between typing  this blog, doing laundry and watching the lunar eclipse.  Tomorrow morning there's a complimentary hot breakfast, and on Tuesday I'll see Marion and Leah.  Life is sometimes especially good.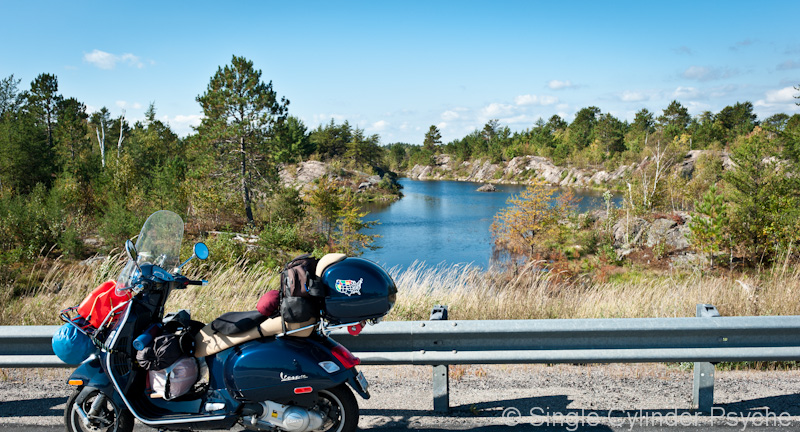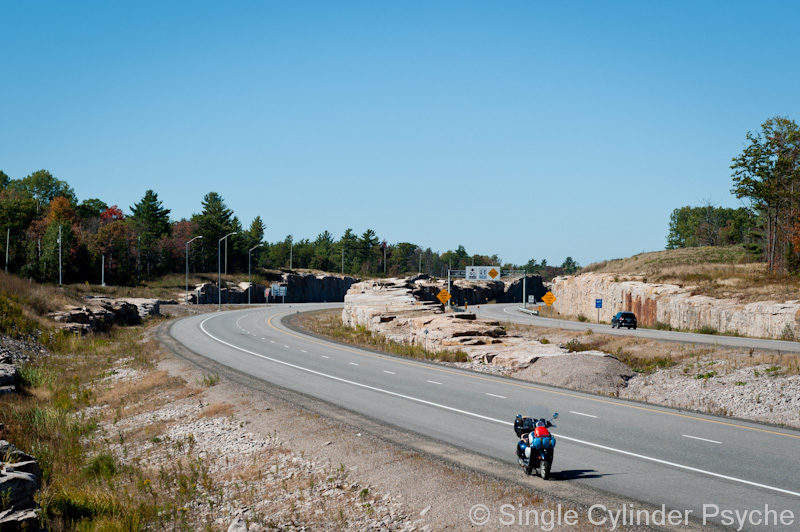 There are hundreds of rock persons and other rock art along the highway.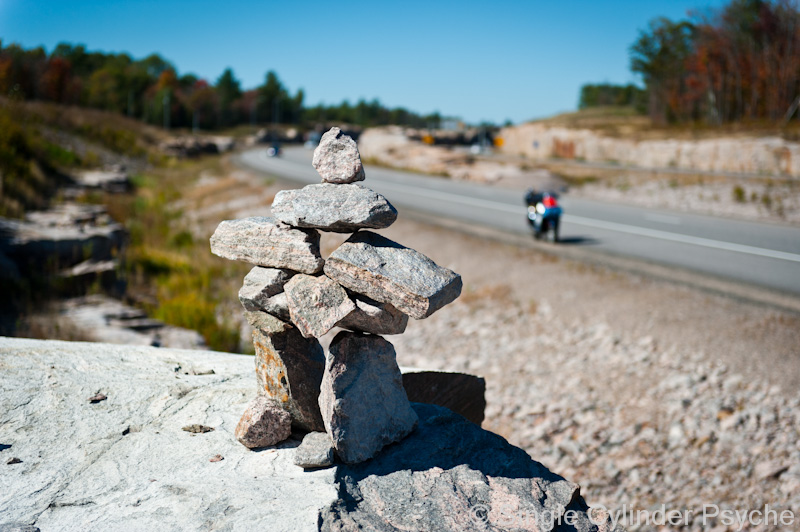 Ontario is lacking when it comes to roadside rests.  There were very few, and they were nothing more than an off-on lane with a trash can and outhouse.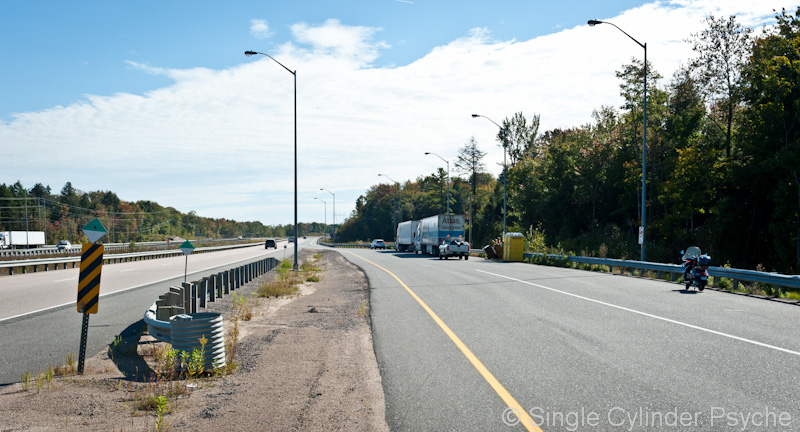 Tourist being goofy.