I'm getting better at the scooter-travel routine.  I've learned how to pack so that it doesn't take so much time to put things back on the scooter in the morning or access clothing layers, food, etc. on the road.  Also, when and how to refuel has become more efficient.  Now I have more time to devote to photos and the blog.  May-be you've noticed I've caught up.
Today I finished up northern Michigan and passed over into Ontario.  I didn't take many pictures because it was mostly farmland and forest, and I can only post so many pictures of the scooter looking down the road.
I have a new impression of the state of Michigan.  The part I rode through is referred to as the Upper Peninsula and is completely separate from the rest of the state.  Upper Peninsula is sparsely populated, relies on mining (historically), lumber and tourism, and very much has it's own identity.  It has kind of a "Northern Exposure" feel, if you remember that TV show.  Very appealing.  Last night I stayed at the Birchmound Motel just outside Marquette.  It was operated, and may-be owned, by a pair of women who made it feel like home.  Once again, I wish I had their picture and names.
Tonight I'm in the very small town of Webbwood, Ontario.  The only pictures I had time to take are of the motel front door and the one restaurant in town.  The restaurant was a walk-up with picnic tables out front.  It specializes in fish-n-chips, and had the best version of that I've ever eaten.
My motel room was on the second floor so the scooter had to sleep out with the cars.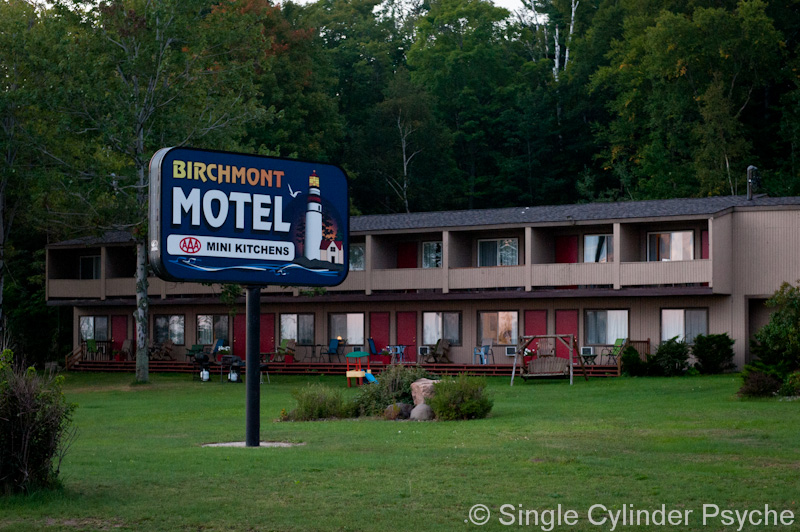 Some scenes along the south shore of Lake Superior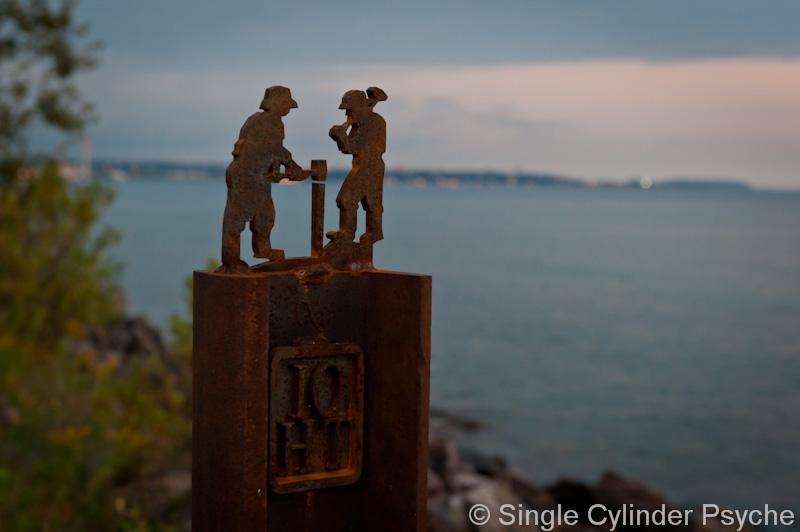 I didn't go on a tour, but was interested to know that's one of the things they do on the lake.  The Edmund Fitzgerald sank in Lake Superior not far from here.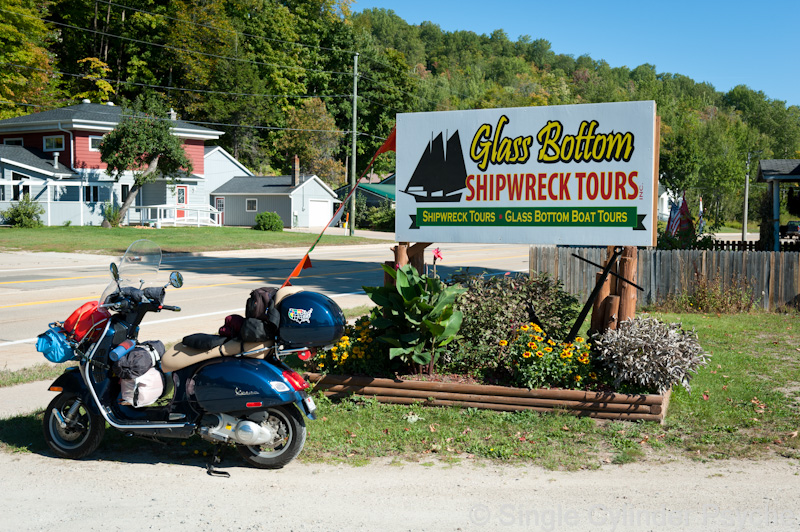 Ontario, Canada