Yesterday ended with me checking into an any-port-in-a-storm Super 8 Motel at the edge of Centerville, Iowa, and very glad to have had that option.  This morning I woke up to a steady rain with forecast for more.  I didn't want to spend the day riding in the rain or blogging in a Super 8.
Fortunately, via the internet, I found two attractive options: an old hotel in town on the square, and a homey-looking library, also in town.  The hotel lady on the phone agreed to let me check in early, so I packed up and rode in the rain two miles to my new home for the day, the Continental Hotel.  The day was spent alternately blogging in the hotel or wandering around the town square, depending on the rain.  It was a good day.
Super 8, where the day started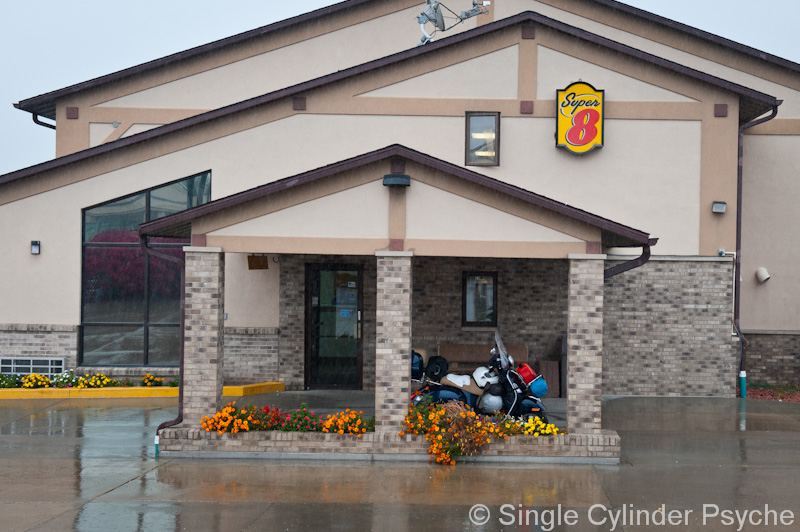 The Continental Hotel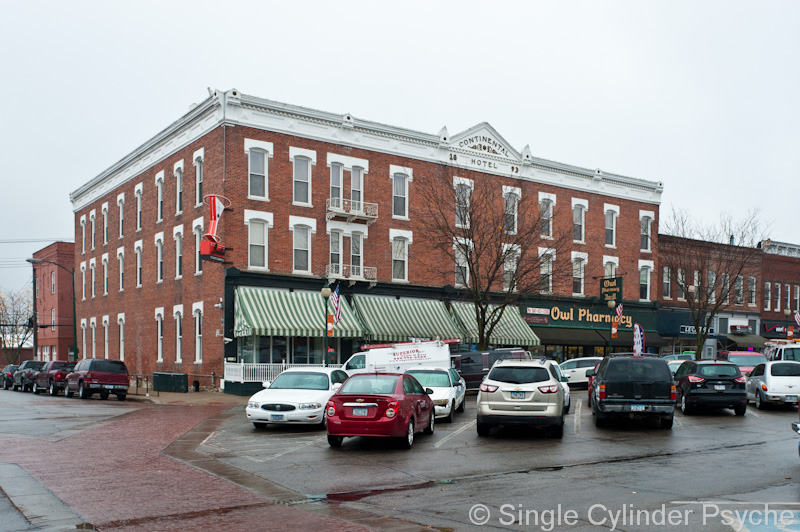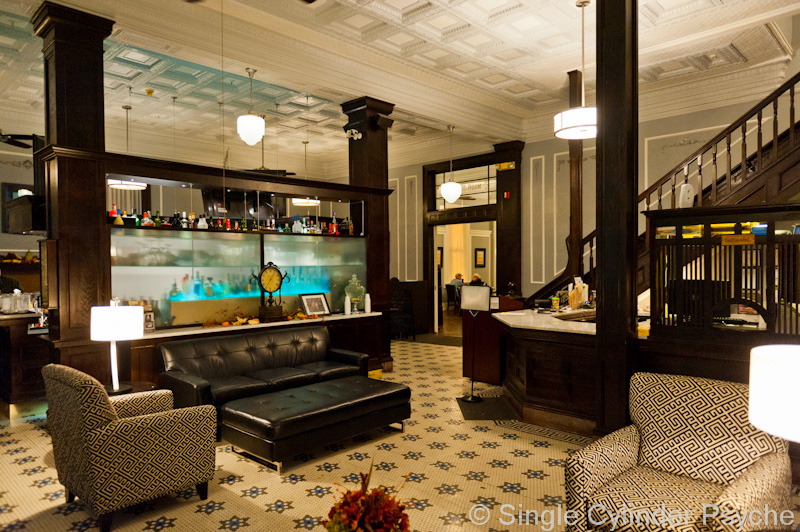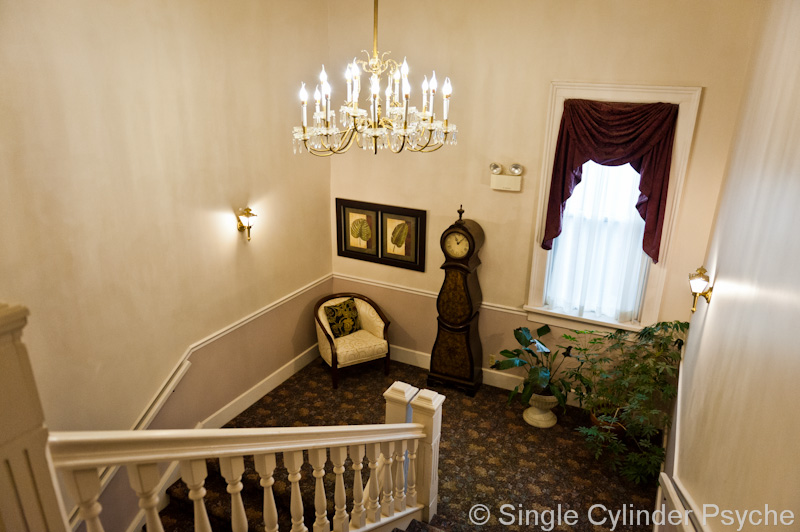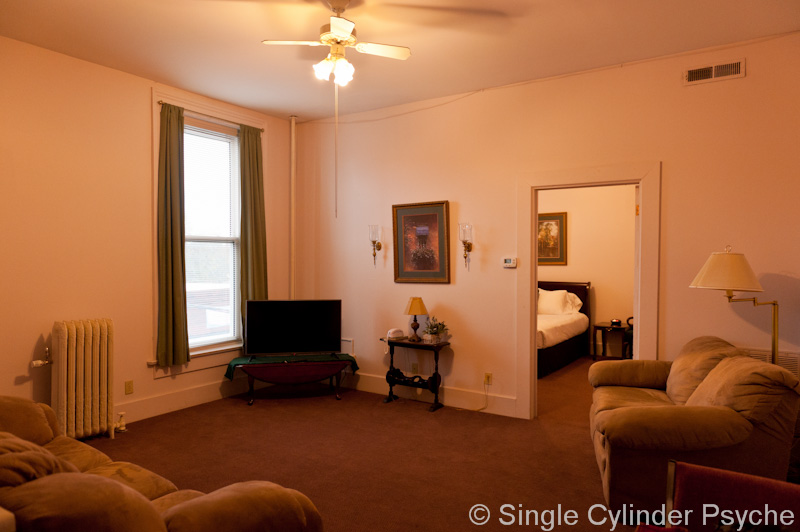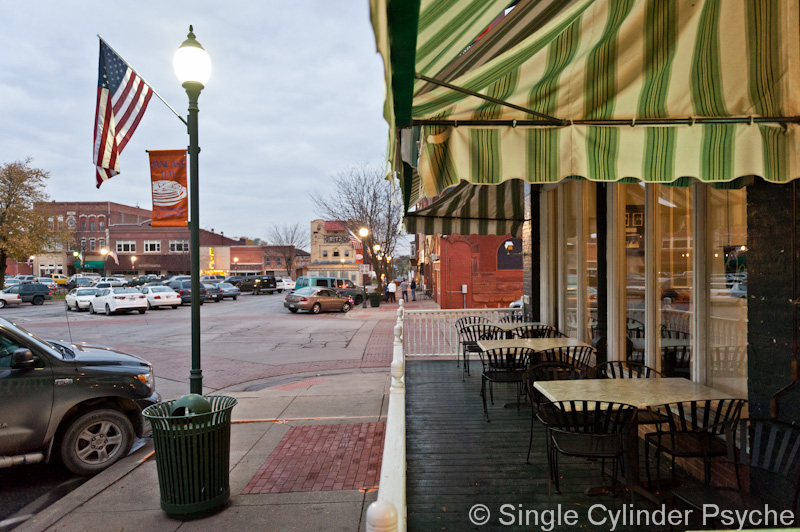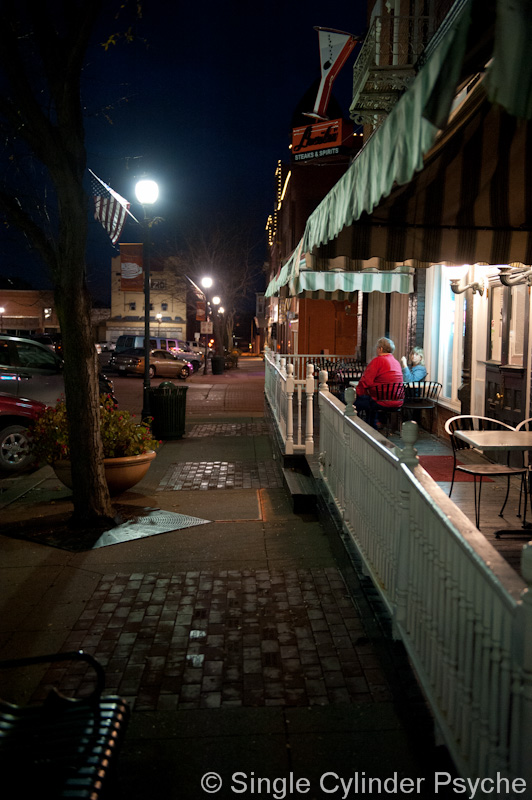 Around the Town Square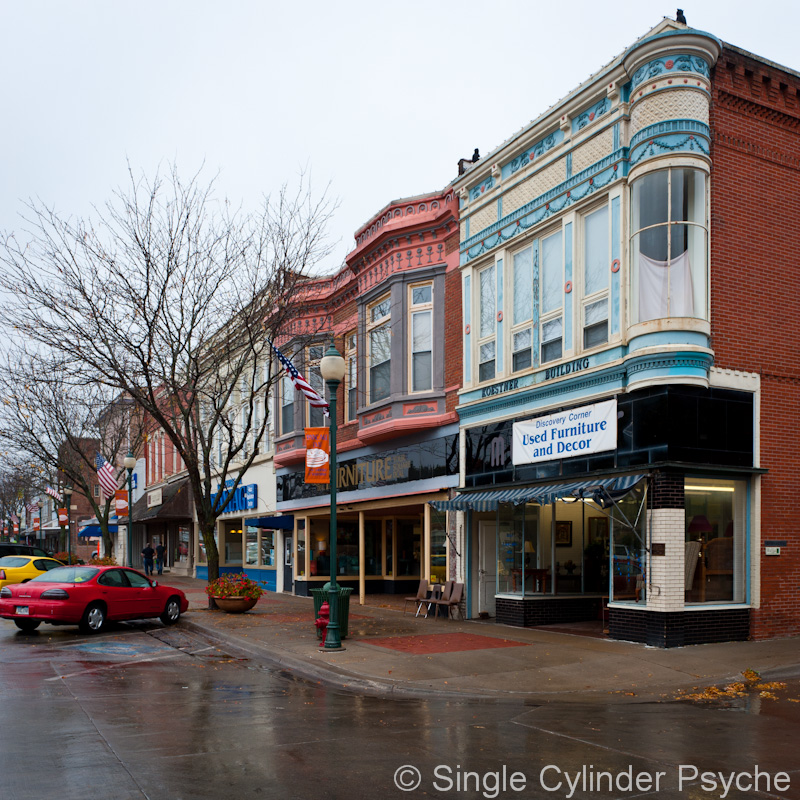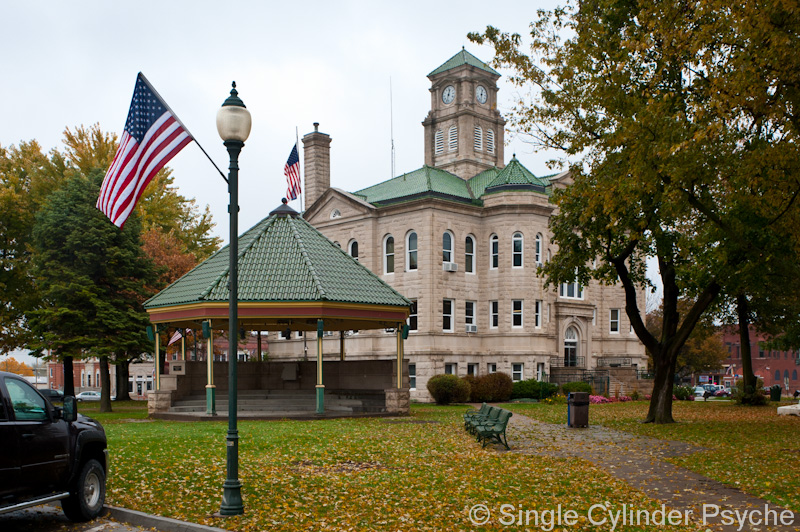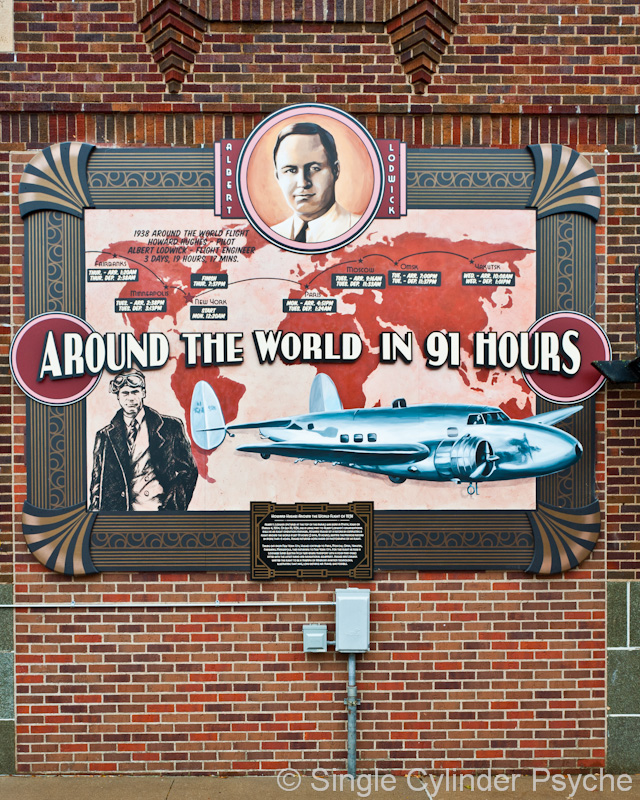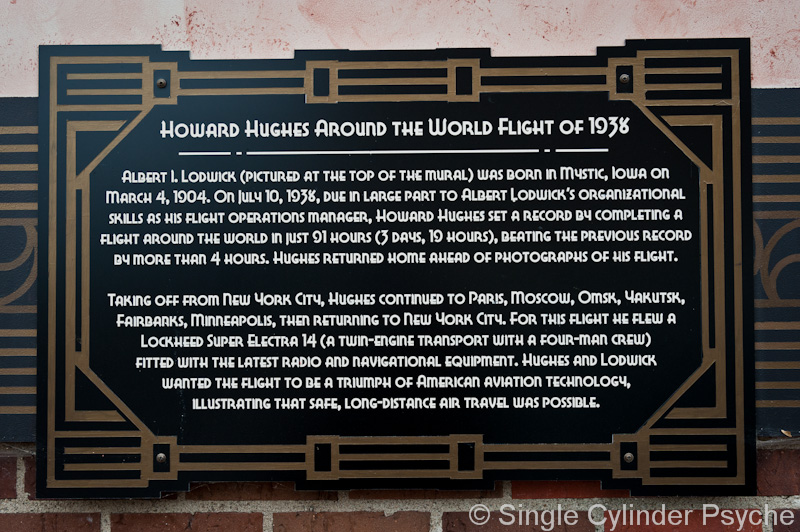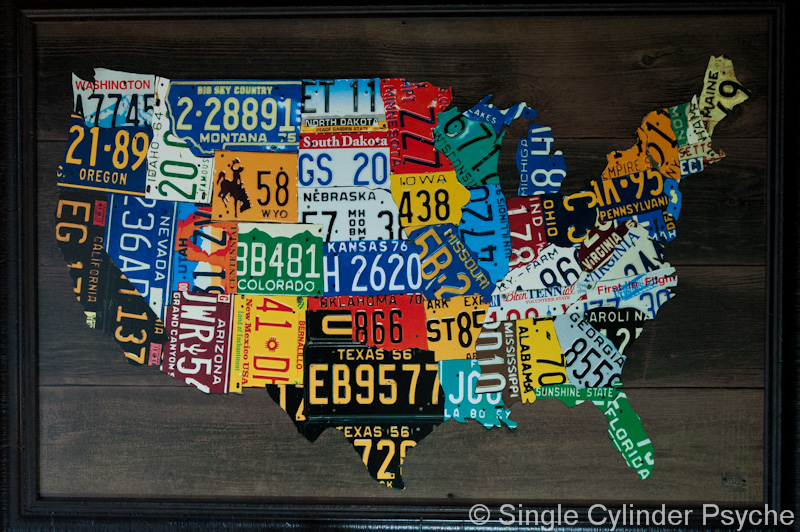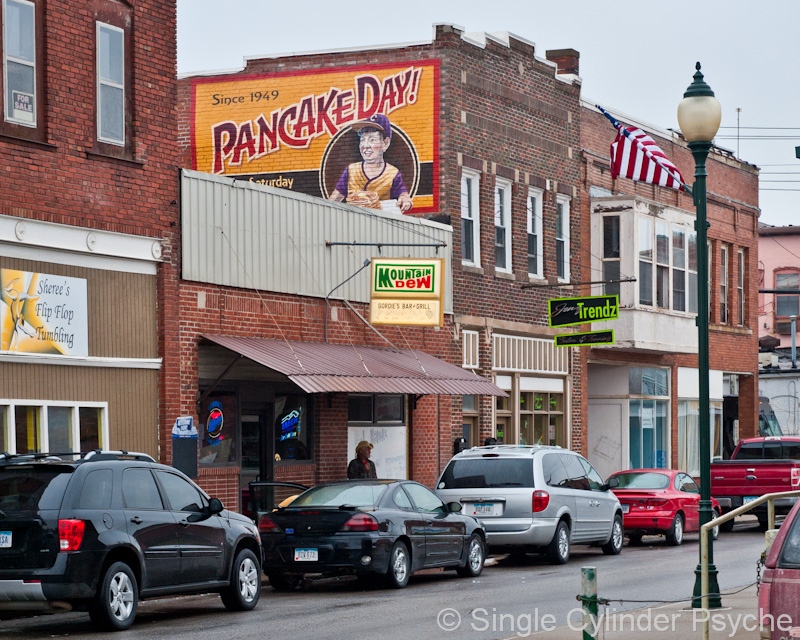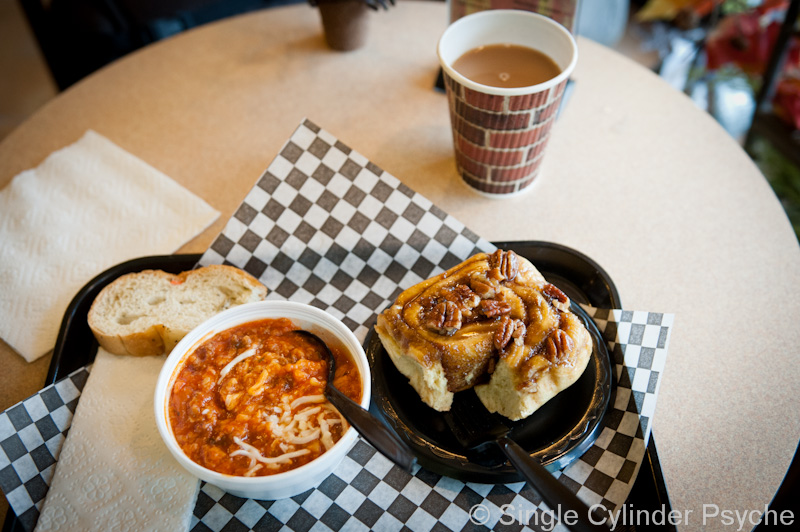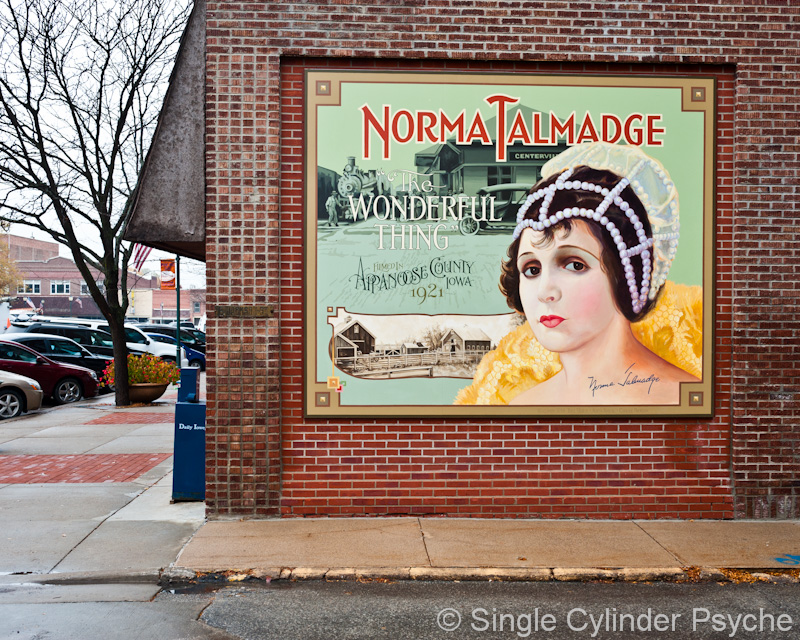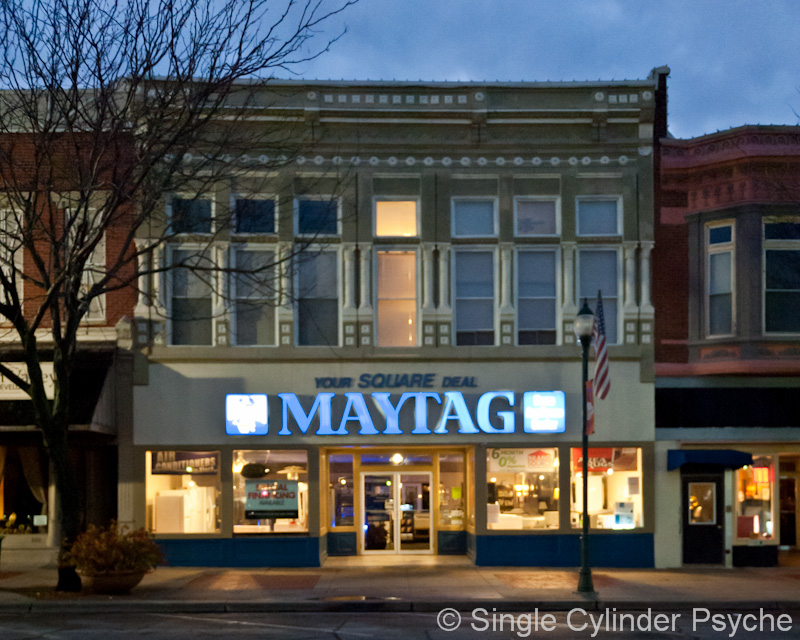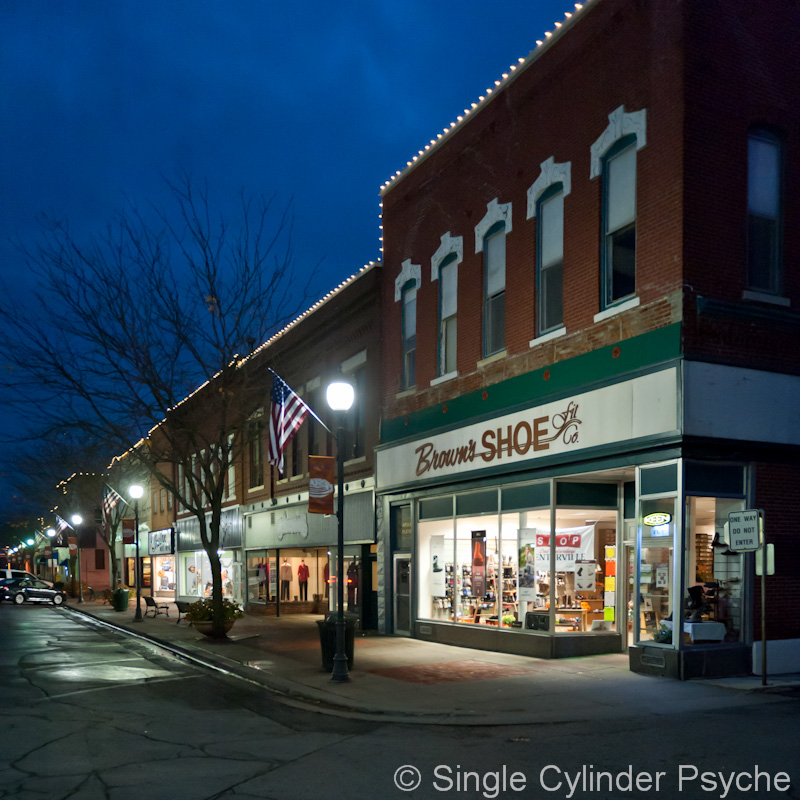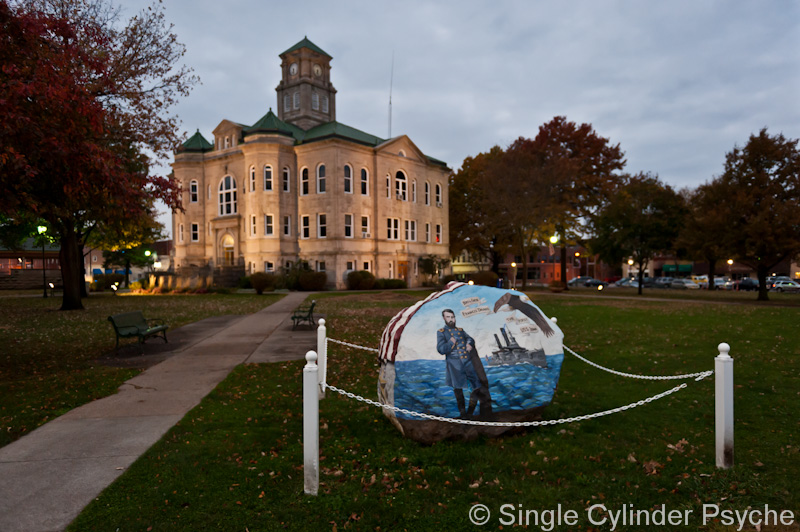 The Library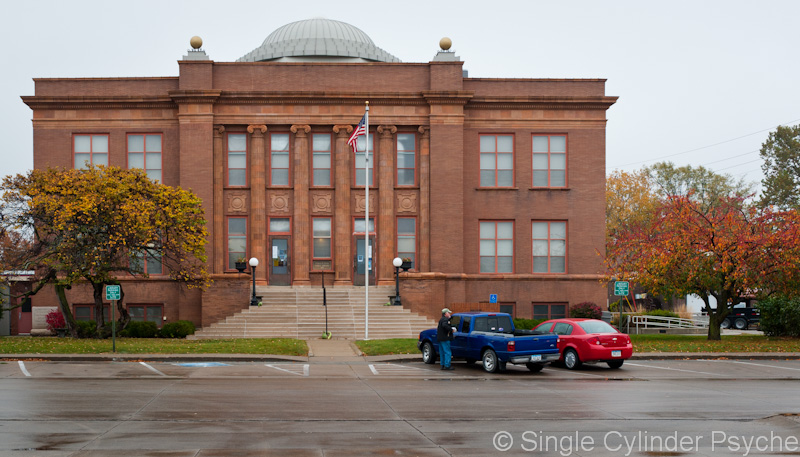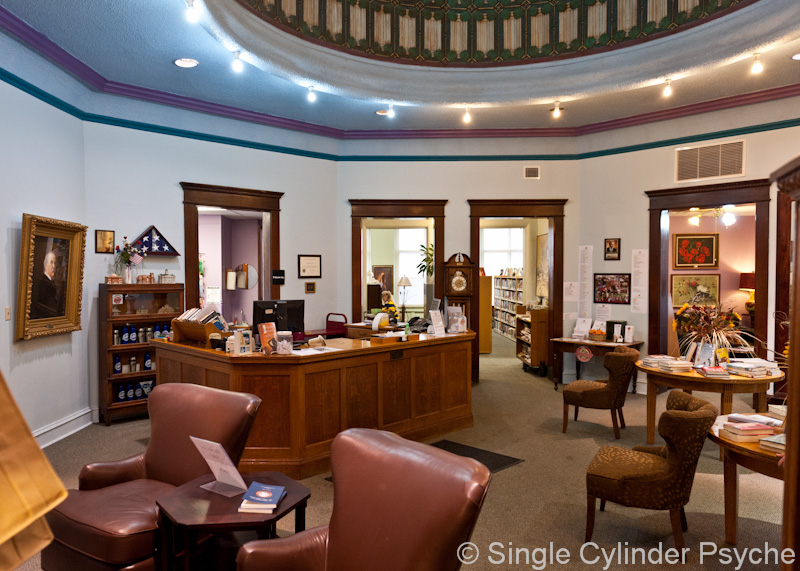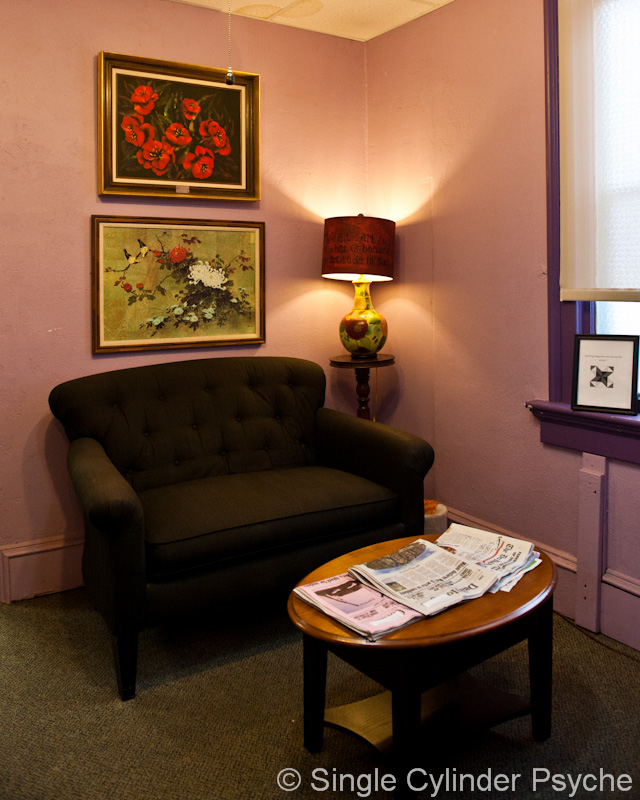 …and a church.