On this day it became evident I was no longer in farm country, I was now in Rock Land.  Everywhere there are rocks…colored rocks, pancake rocks, balancing rocks, falling rocks, rock arches and more.  It doesn't sound very attractive, but they can be dramatic and inspiring.  There aren't many people around here now, but during the tourist season the hotels, restaurants, roads and sights are all busy.
The route today was Hwy's 64 and 160 from Farmington to the Four Corners Monument, then Hwy's 41, 162 and 163 to the Wetherill Inn in Kayenta.  Along the way I rode through Monument Valley, which is a popular backdrop in many movies, especially westerns.
Today was Halloween Saturday.  I felt removed from civilization most of the day but did see costumed kids come trick-or-treating at the motel in the evening.
I also saw a REALLY BIG rattlesnake on the road.  I made two U-turns to get a second and third look.  The road was hilly and curvy without a shoulder so I couldn't stop to take a picture, but I'll remember it.  It had an enlarged middle about the size of a rat, so I think it was digesting something.  I watch for rattlesnakes when I walk off the road, but I wear ear plugs so I'm not sure how well I'd hear their warning.  I'm going to re-think that activity.
Anyone who has spent much time on the road in the US has seen some version of this…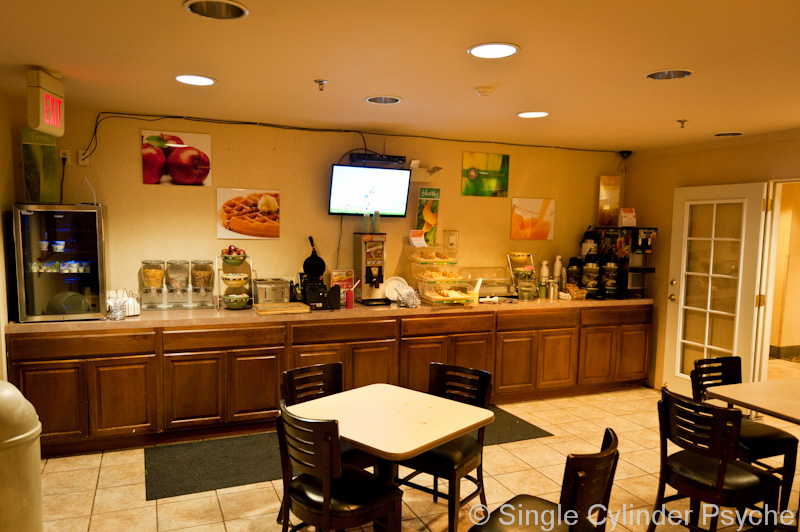 It's been cold in the mornings, but warms up quickly.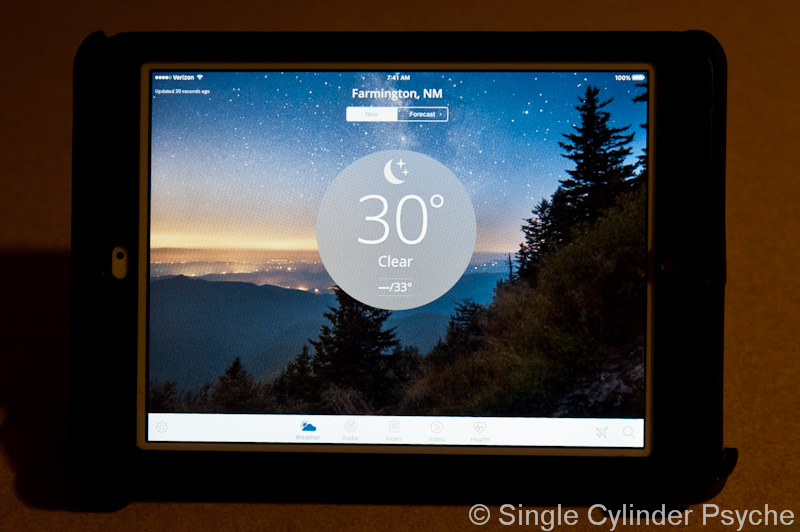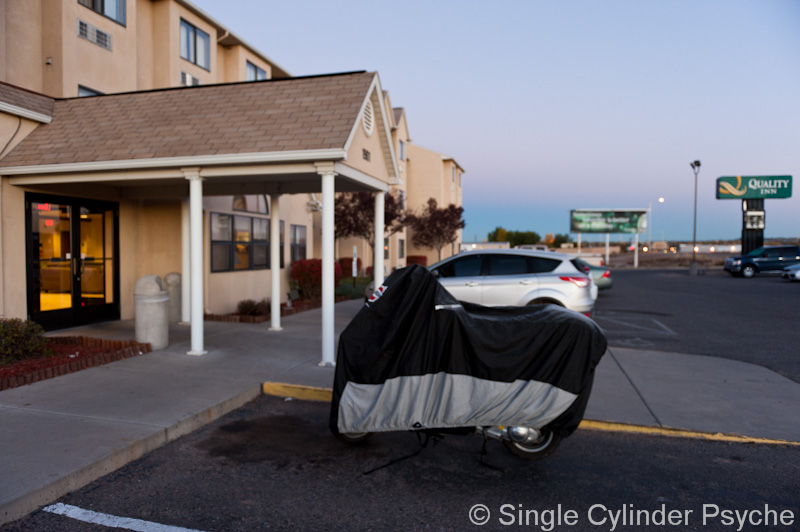 The Four Corners Monument is where Colorado, New Mexico, Arizona and Utah, all come together.  It's the only place in the US where four states connect.  It was built and is maintained by the Interior Department but a Navajo Nation representative collects five dollars per person to enter.  The facility is a concrete plaza-type structure with open-air shelters around the perimeter where the American Indians can sell their crafts.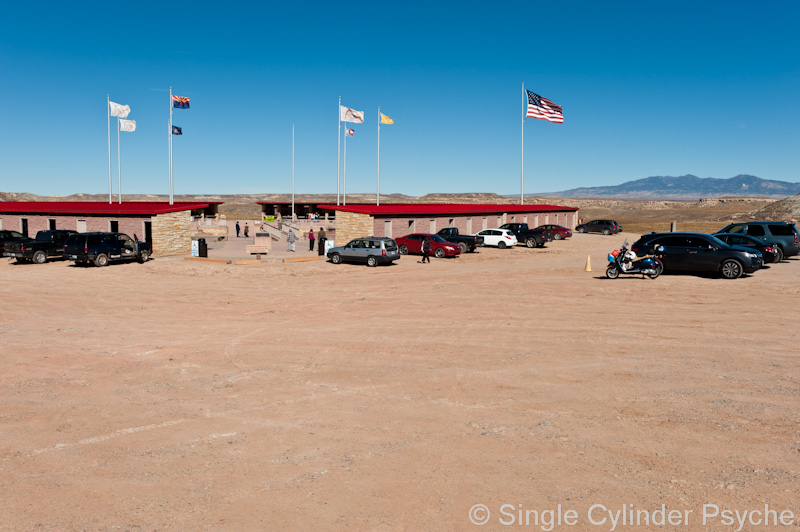 It was a fairly happy place with a lot of laughing, posing and photos.  People had a variety of approaches to pose for the camera.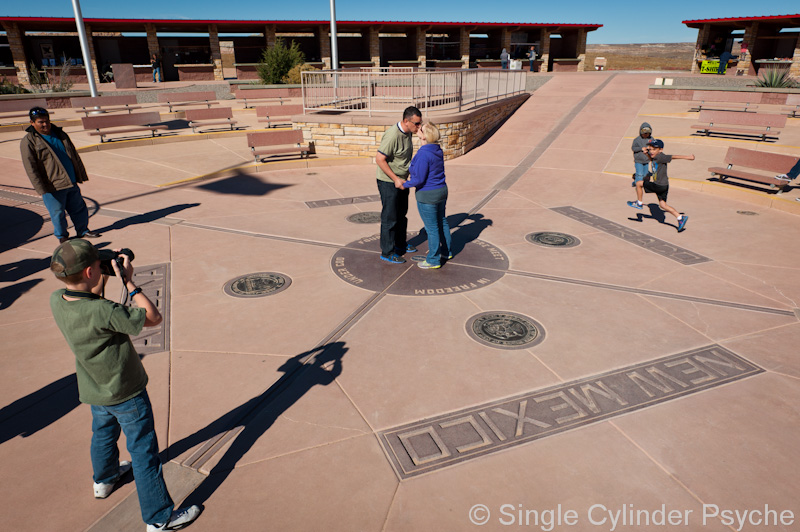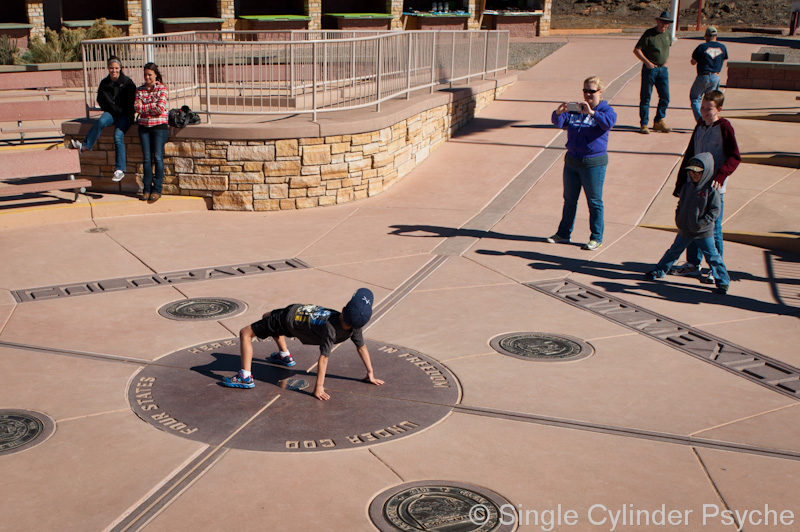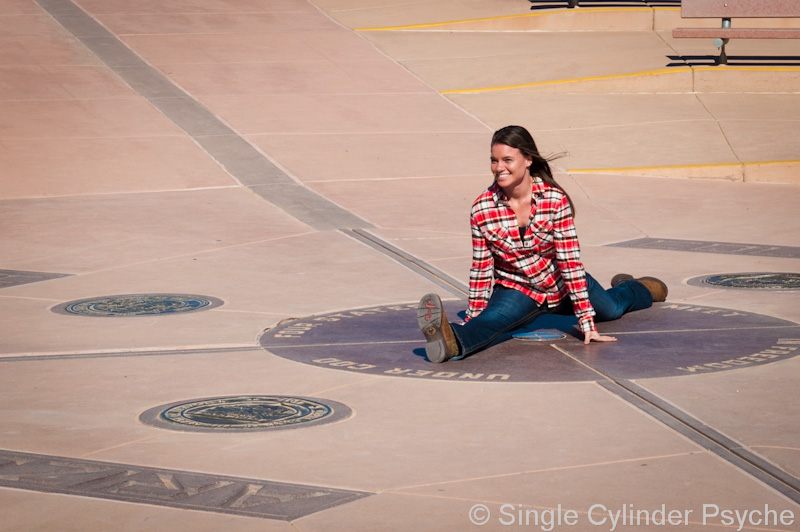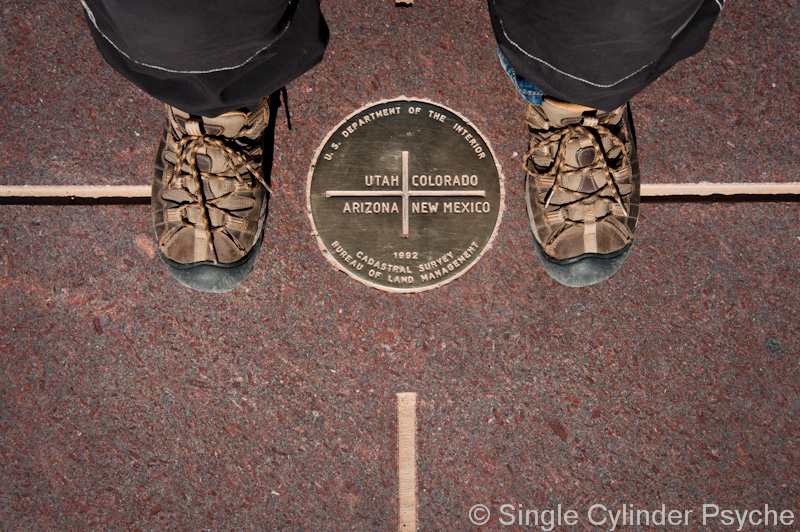 I crossed state lines five times today, not counting my time fooling around at the Monument.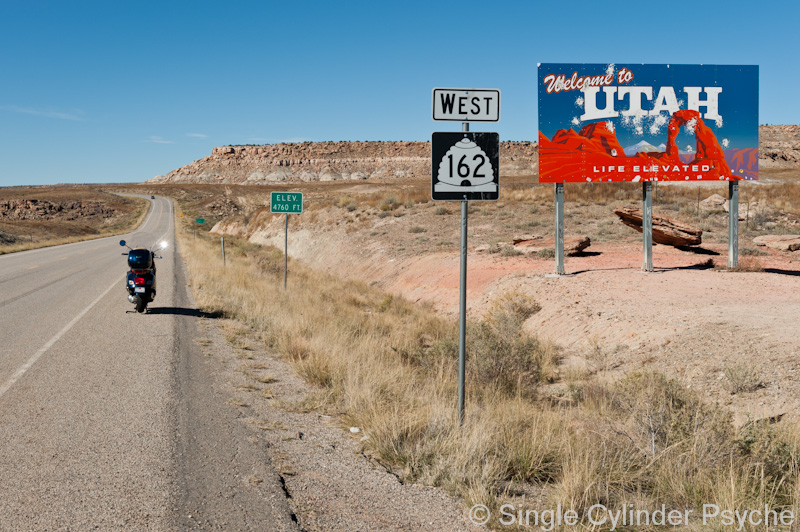 Other sights…