Some days everything goes well.  This day was one of those.  Marion and I were the first customers today at the Muddy Moose Coffee and Wine Shop, which these days doubles as an art gallery.  The Muddy Moose is one of those family-owned eating establishments where every worker is a stakeholder, and it's evident in the way the food is prepared and served.  Two thumbs up.
Kevin was ready and waiting at OK Tires when we arrived at 7:55, five minutes before opening time.  We were out of there by 8:15 with our new tire on the scooter wheel.  Re-assembly of the scooter parts was quick and easy.  After having a few days unexpected hurdles, I was a little suspicious of the pieces falling into place one after another.  But that's how it went.  I even had time to do some computer work.  Marion left before me to have lunch with friends from Holland in the town of Colarine.  I got going under sunny skies a little before 11:00, sorry to leave my new friend, the town of Pelican Rapids.
I've been visiting Minnesota on a regular basis since 1981, and I felt like the 225 mile ride north to the Iron Range was somewhat of a homecoming.  It was a warm day and the traffic was light.  There were lots of stops for pictures and one for lunch.  Here are pictures of some of the things I saw along the way.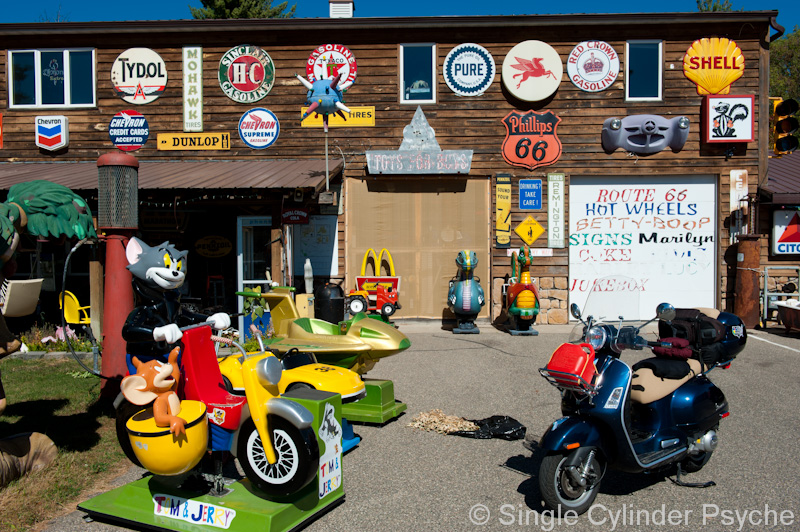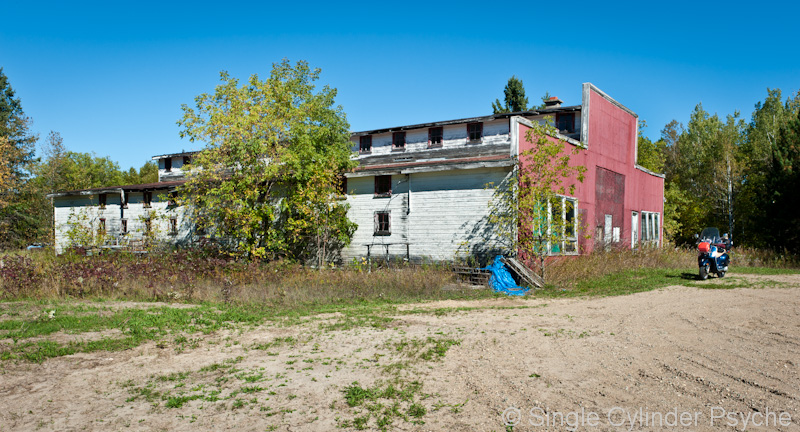 Scott is a Viet Nam veteran, an energetic, engaging man and prolific wood carver.  He's preparing for an art show next weekend but stopped his work to show me around, talk politics and ask about my trip.  He's somewhat perplexed over how our country treats its veterans, but not in an angry way, and does his best with the cards he was dealt.  I think he does a good job of it.  Here he's carving an eagle.