I arrived at brother and sister-in-law Howie and Vicky's home last night.  (Howie is Marion's brother.)  Howie had generously agreed to let me use his garage to do some scheduled maintenance on my scooter.  The work was done this day with a successful outcome.
Howie and his brother (my brother-in-law) John, who lives next door, observed the maintenance work, and when they couldn't help themselves, participated in the wrenching.  Their main job was to make fun of my mechanical ineptitude, but when issues of consequence arose they gave me serious and sound advice.  I appreciated all of this as it made the work enjoyable, and gave me confidence that the scooter would actually be improved by the process.  Howie and John have substantial experience in mechanics and I was happy to have their advice.  For those that are interested, the maintenance work included an oil change, new spark plug, new rollers and shoes for the transmission, cleaned air filters and a new headlight bulb.
When the work was done we had a barbecue, with Vicky and Marion preparing the foods that needed assembly, and nephew Jason cooking the sausage and chicken.  Entertainment of sorts was provided by Jason's four year old son Jace, and a calming presence by Jason's friend Kelly.  Although I never participated in one, the day reminded me of what an old-fashioned barn raising must have been like.
Once again I didn't take enough pictures of people.  Sorry.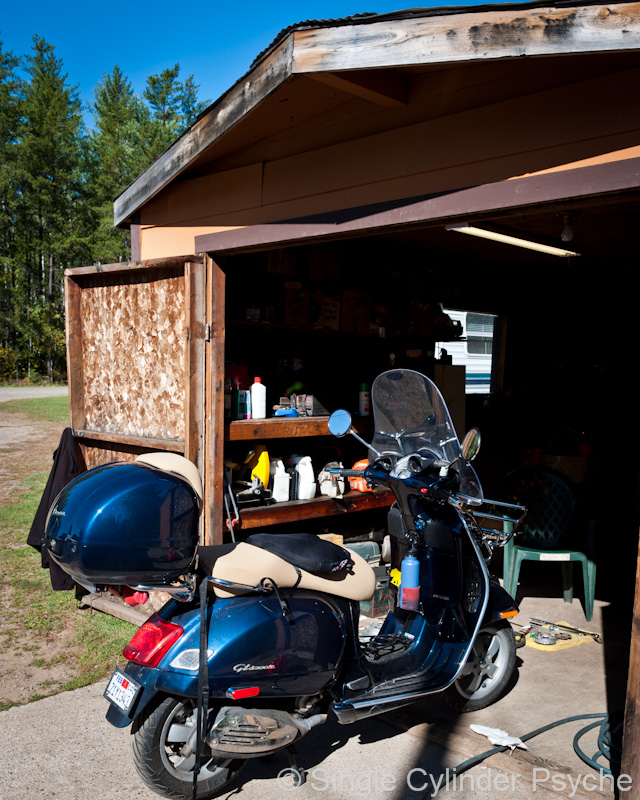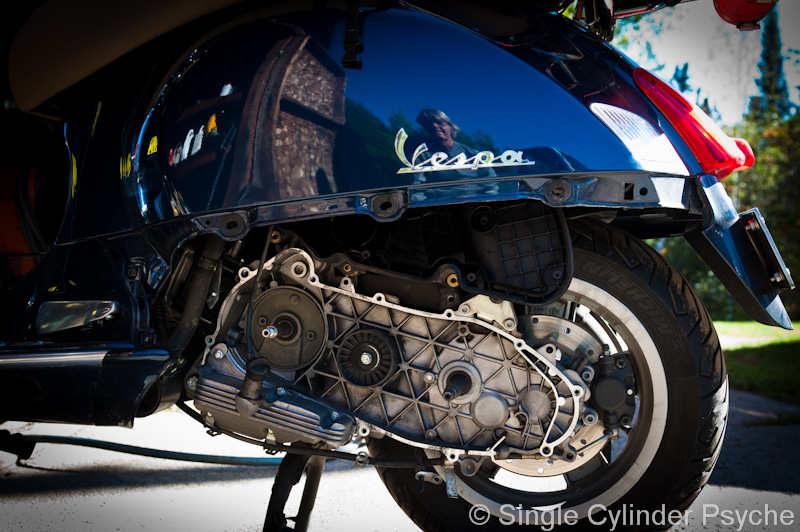 My long-time pals, Howie and John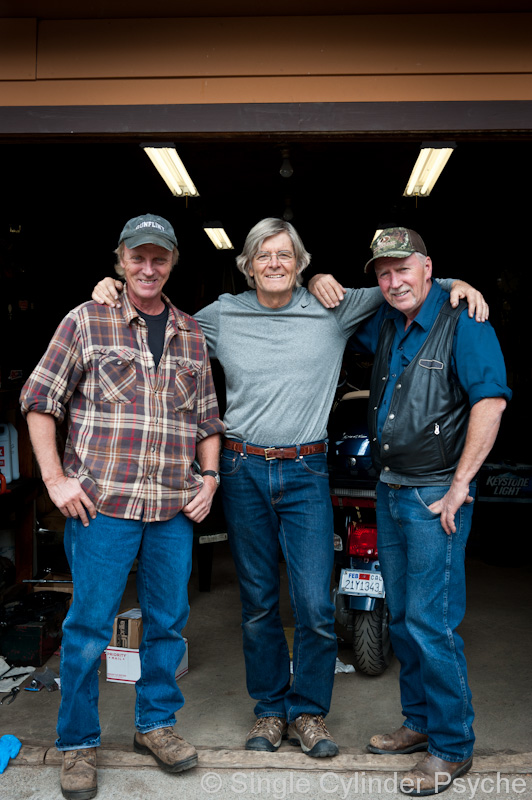 Howie leaving to take grandson Jace for a ride down to the river (to check for bears).

Not shown is the apple pie.