Today's ride crossed the farmland of northern Michigan, near the southern shore of Lake Superior.  It was a short ride of 175 miles because I worked on photos and blog in the morning and didn't leave Ironwood until 1:00.
This is a picture of Bob and Annette Burchell, the owner/operators of the Classic Motor Inn in Ironwood.  I like them.  I talked with Bob and his friend while coffee was brewing in the morning, mostly about the local governments.  It was nice to talk to someone who understood the problems of local bureaucracy but wasn't promoting a simplistic solution.  Bob and Annette had a piano and acoustic guitar in the motel coffee room/lobby that looked to be actively used.  If you're ever in Ironwood, this would be a good place to stay.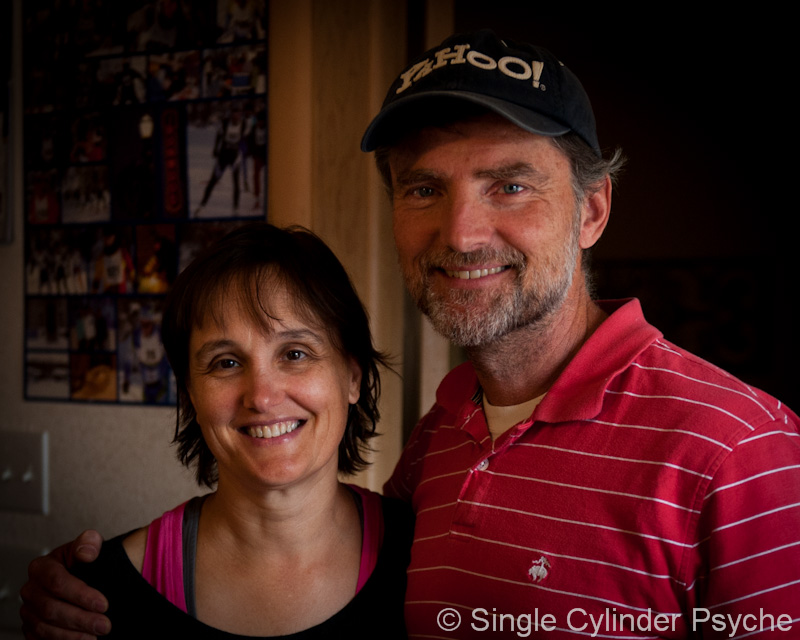 This is a mural in downtown Ironwood celebrating the local miners.  It took two women artists four years to research and paint the mural, and has become so popular the town made it a no-park zone to keep a clear view.  The over 100 persons depicted were actual people.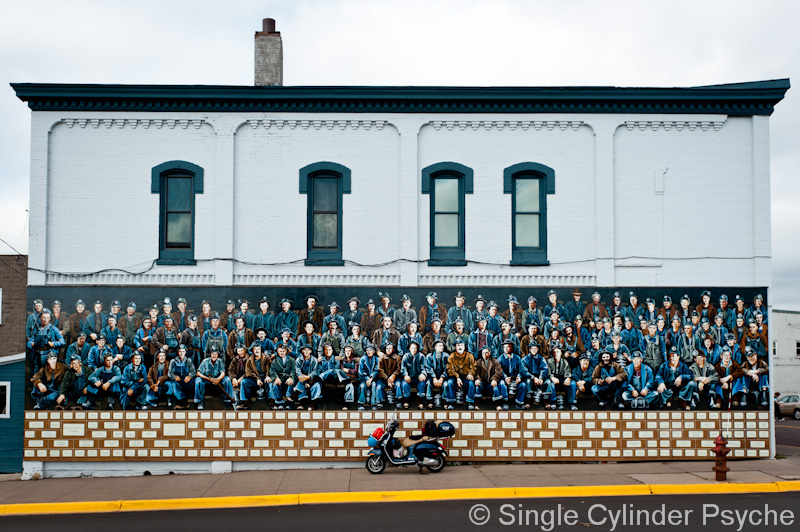 Along the road I traveled, US Hwy 28, there were frequent "Roadside Parks," similar to the interstate roadside rests but smaller and truly parks.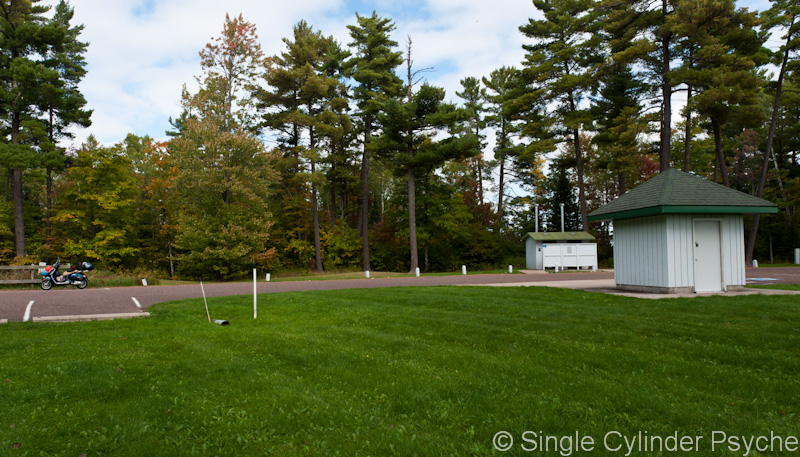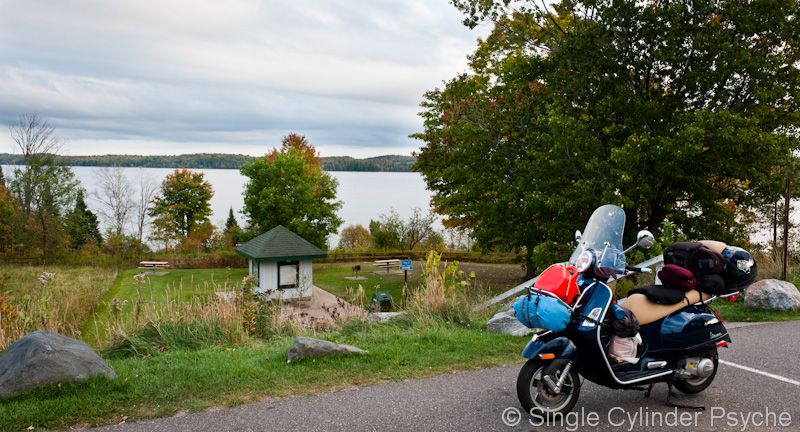 In addition to operating the motel, Bob Burchell was also my trip adviser for the day.  He told me the best route to take and sights to see.  One of the sights was Bond Falls, 10 miles off the highway and well worth the effort for both the road there and the falls.