I thought I'd never ride off into the rain again, but the weather site predicted clearing skies for the afternoon, and I wanted to test out my new store-bought raingear (frogg toggs) and "waterproof" warm gloves.  So I said good-bye and thanks to Marion, Howie and Vicky, got directions from John, and rode off onto the gravel, little-bit-muddy, road.
The rain was sometimes heavy in the morning, but after crossing the "High Bridge" out of Duluth and into Wisconsin it became intermittent showers and finally sunny.  The new gear worked great.  I was warm and dry all day.
The day ended at Ironwood, Michigan which is just across the state line from its twin city, Hurley, Wisconsin.  The Montreal River separates the two and defines the state line.
Good-bye photo of Marion, Howie and Vicky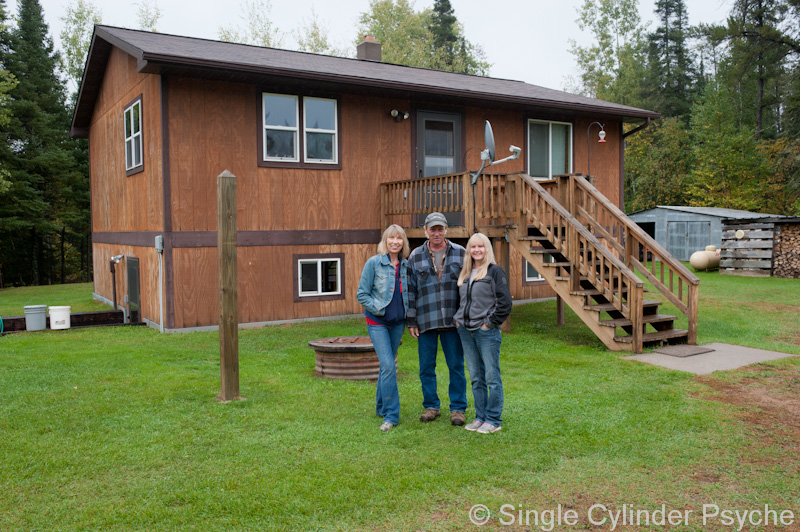 The road to the highway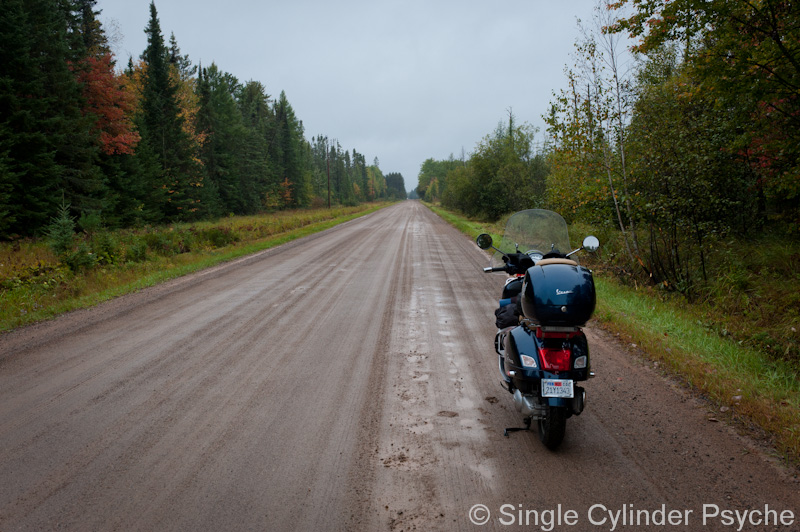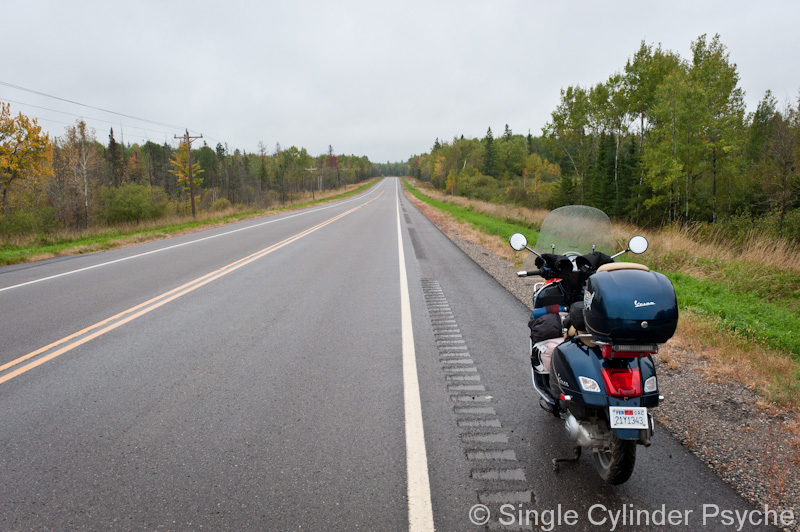 Shelter from the rain at a lakeside park during snacktime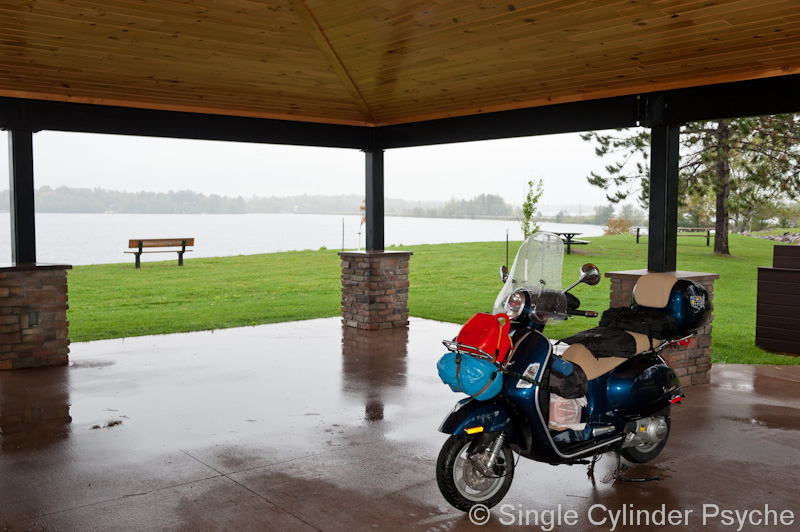 Into Wisconsin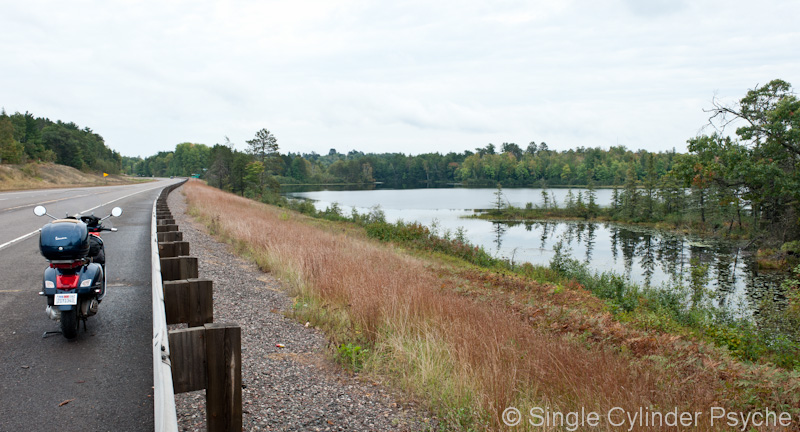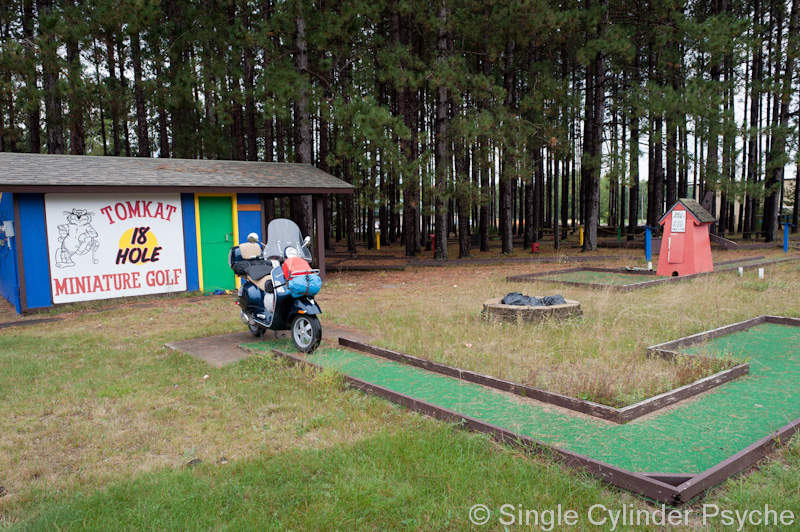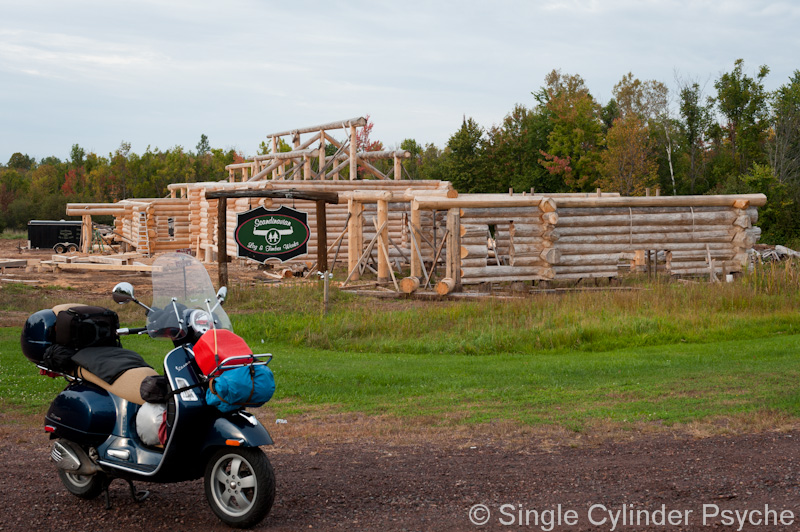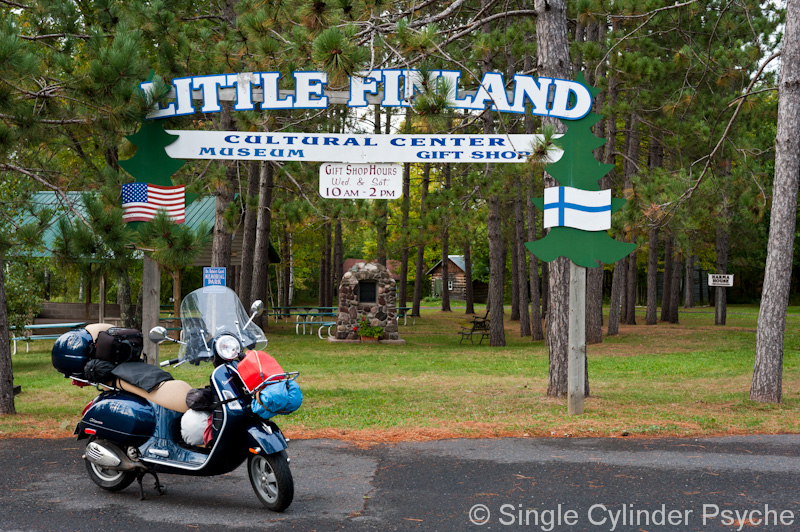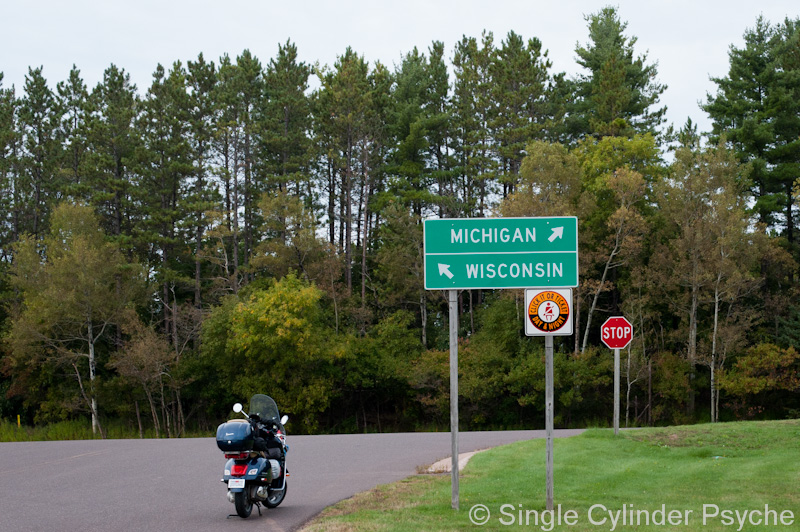 Ironwood, Michigan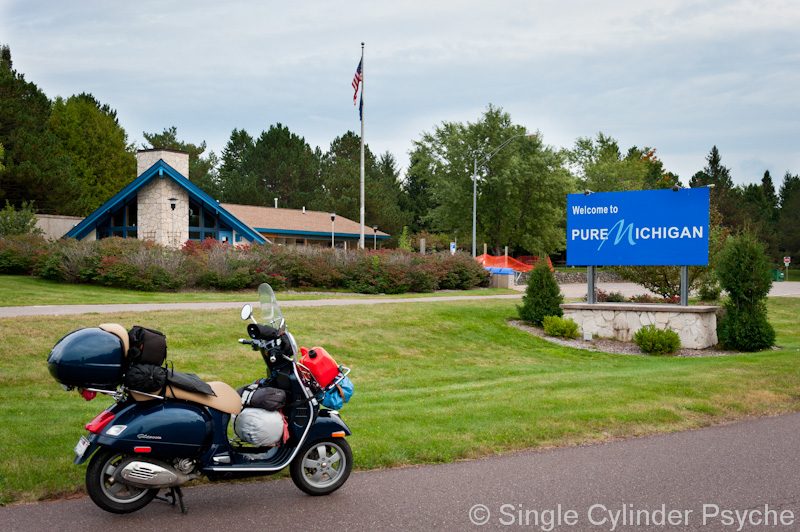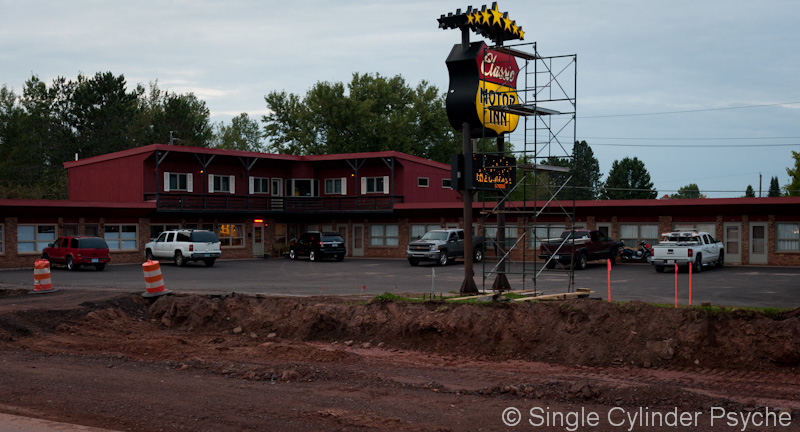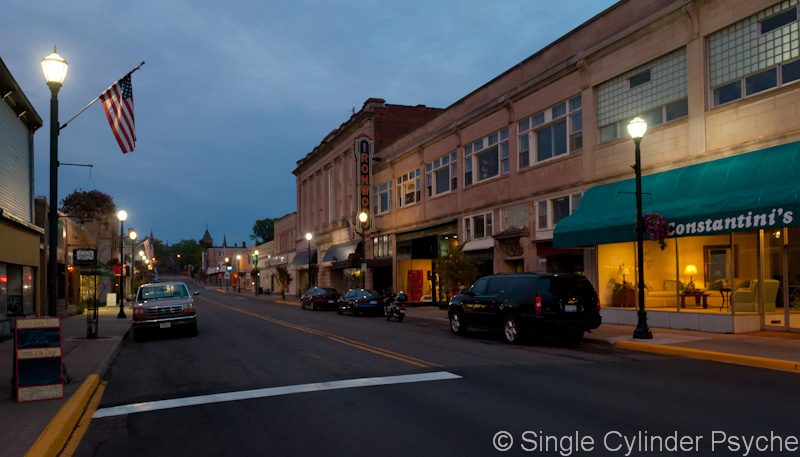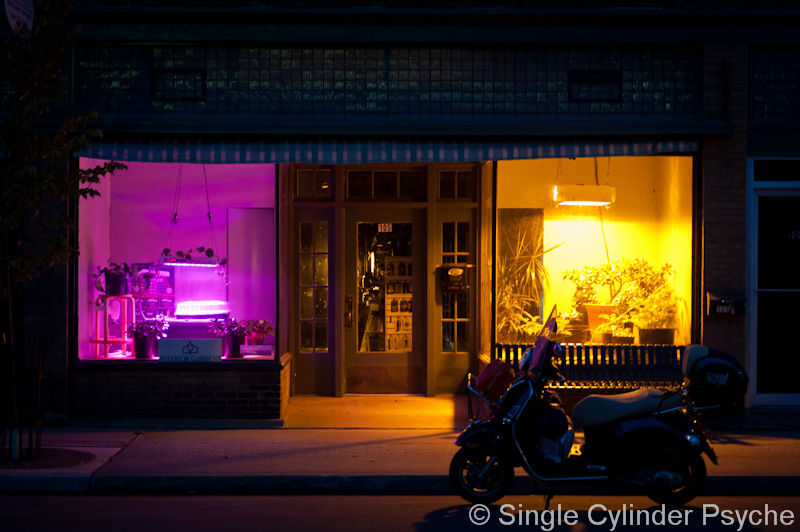 Back in Hurley, Wisconsin during the evening ride