I started this day thinking I would ride in the direction of Marion and Leah in Philadelphia.  That didn't happen.  As a result of impulse, rain, getting lost, detours and accidentally getting on the "Gov. Thomas E. Dewey Thruway" I rode 250 miles and ended up about as far from Philadelphia as when I started.  I won't go into the details of how it all came about, too embarrassing.  I will say that it wasn't all my fault.
On the plus side, I did view Niagara Falls from the Canadian side, traveled in three states and had a nice ride along a portion of the Lake Erie Circle Tour and through some small towns in eastern Pennsylvania.  The scooter proved its worth once again, allowing me to save an $18 parking fee, it waited for me on the sidewalk while I walked to the rim to take pictures.  May-be it's legal.  The police don't seem to mind, and other tourists gather around it like it's part of the show.
The ride along the southern shore of Lake Erie was magical,  with the exception of a 45 minute interruption to wade through Erie, PA during rush hour traffic.  An intermittent rain throughout the day limited picture-taking.
The day started with rain at the Best Western Motel in St. Catherines, Ontario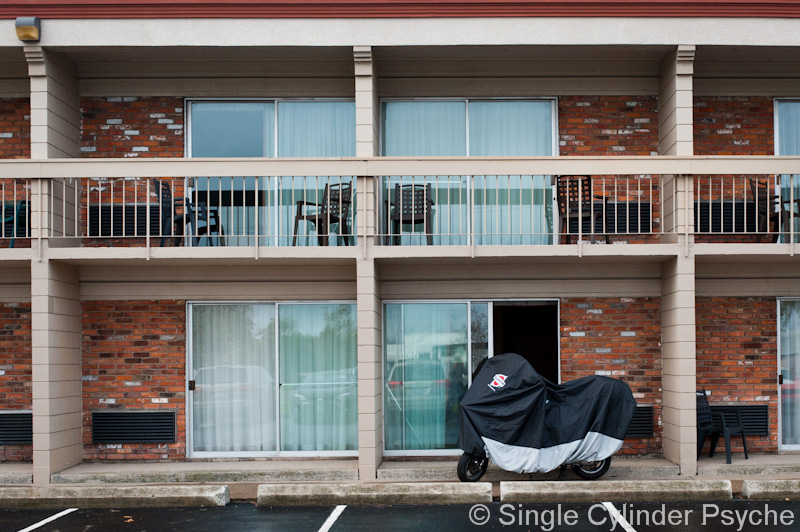 A few shots around the Niagara Falls area.  This first is the rapids above the falls, very powerful.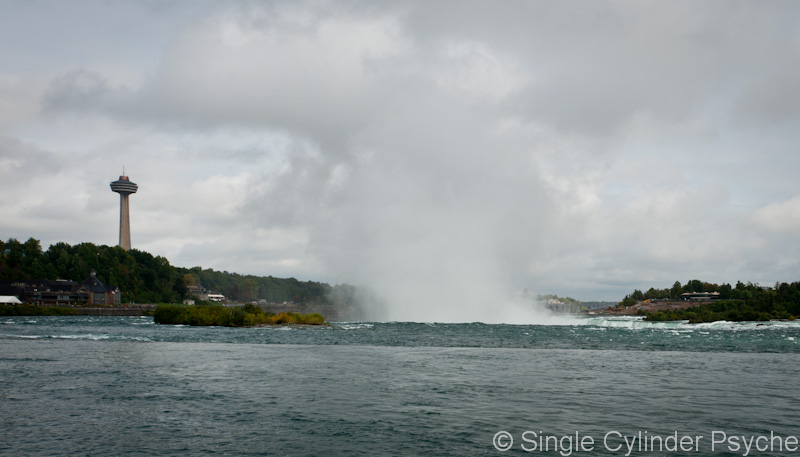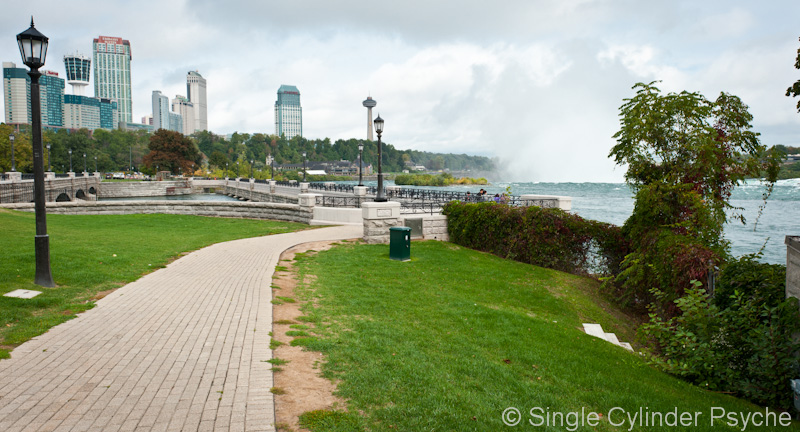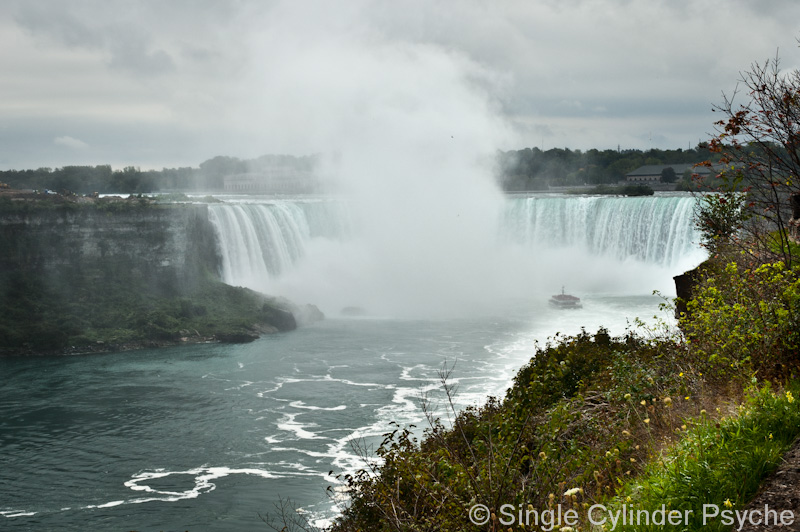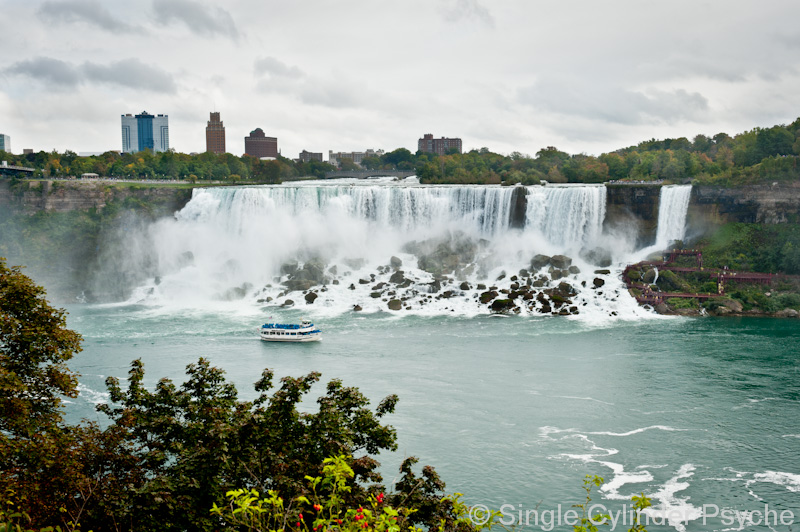 This is what it would look like if I took the picture from a helicopter on a sunny day (courtesy Google).  New York is on the far side, Canada near.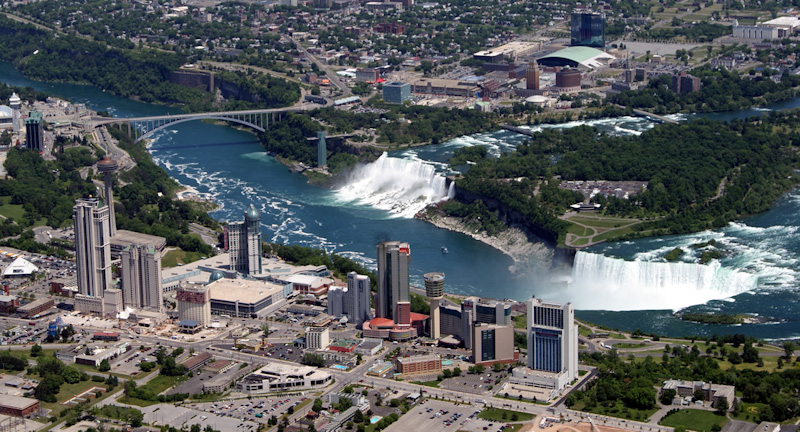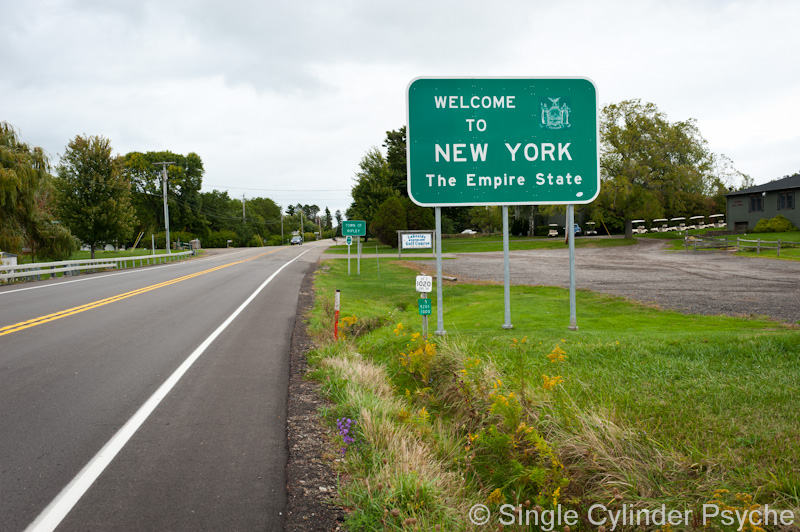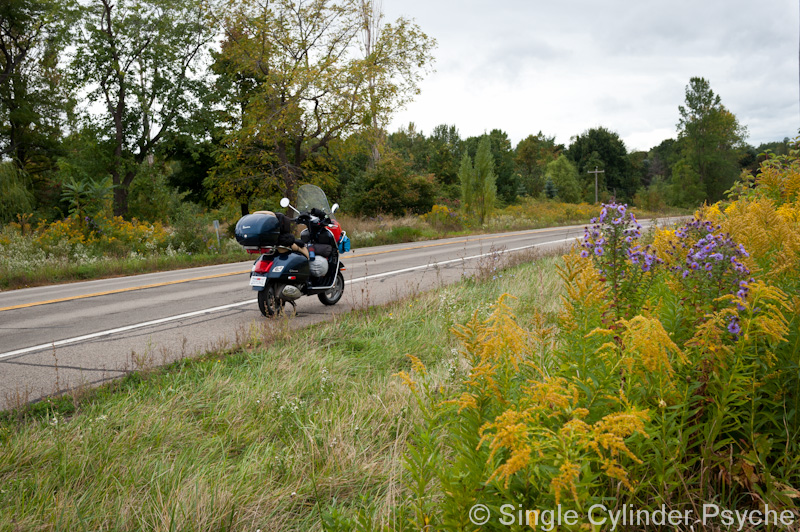 Lake Erie is just beyond the tree line.