I'm happy to report that my assumption regarding Hwy 322 to Philadelphia would be a freeway was wrong.  It was actually a two lane road almost the whole way, with the first half of the 90 miles just like pictures out of an Americana calendar, houses on Main Street and everything.  As I got closer to Philadelphia things degraded to suburban sprawl then urban blight before picking back up to urban renewal at the city center.  There was no rain on the ride but it looked threatening so I wore my rain gear for the first half of the distance and felt like I was in a sauna.  Freedom (on a scooter) has its price, as they say.
I was in a bit of a daze as I unpacked the scooter.  Marion was downtown sightseeing when I arrived at our AirBnB so I had a couple of hours to sit still, settle down and think.  I made it across the country.  OK, now what?  I don't know.  May-be I'll know tomorrow.
Marion, Leah and I had dinner downtown and walked around for a while.  I decided the scooter was safe enough on the sidewalk for one night, and covered it there.  I went to bed at 9:00, exhausted, and still in a daze.
Here are some pictures on the road from the first half of today's ride.  I didn't take any pictures of the second half.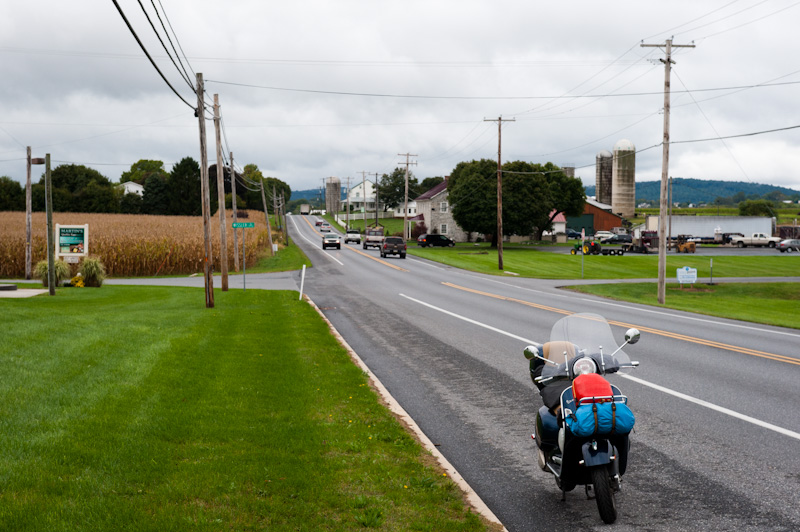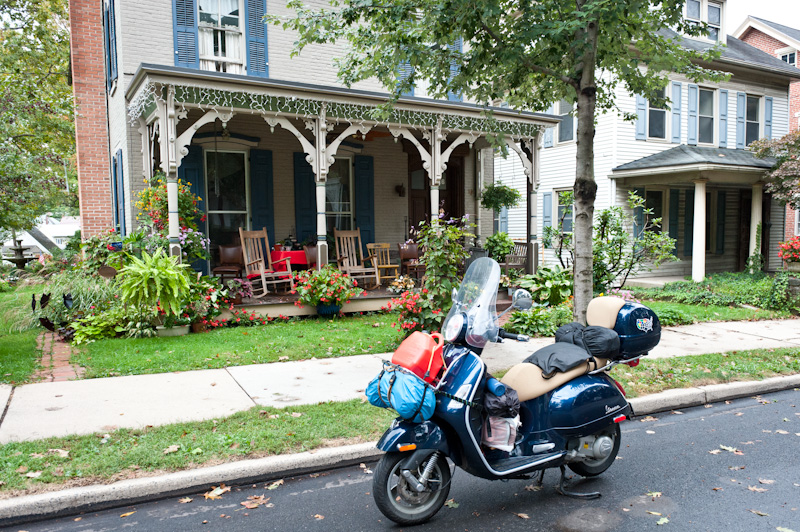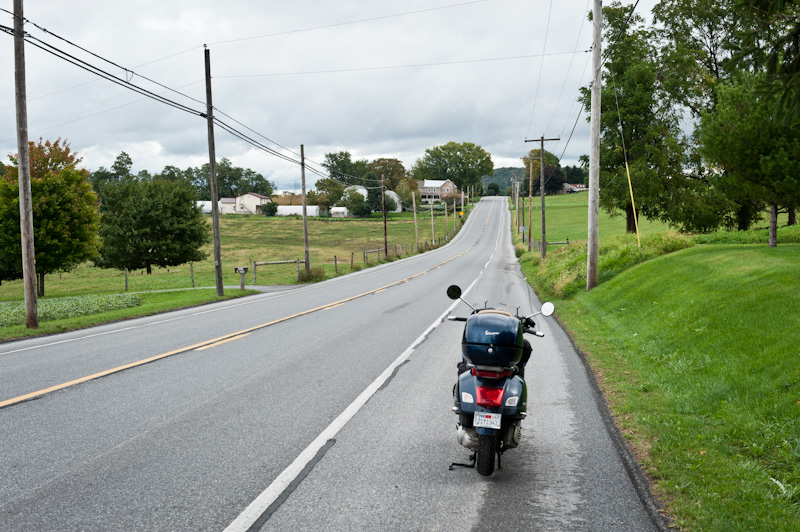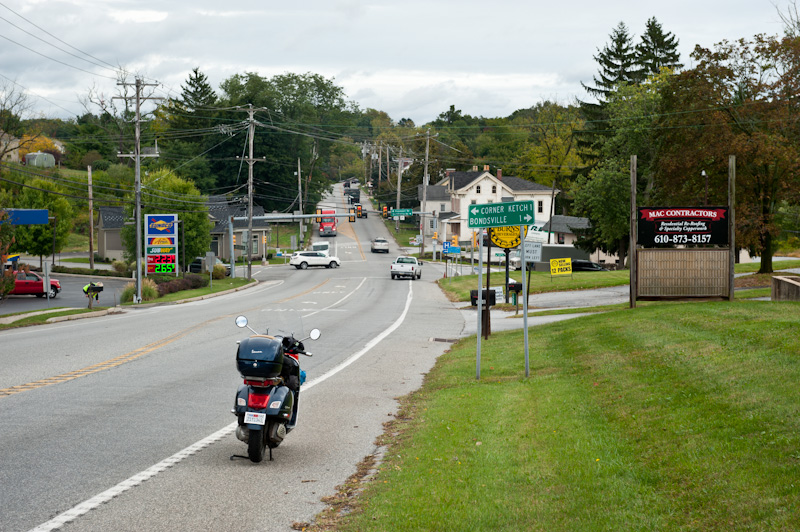 I've learned to see water towers as the first sign that I'm approaching town.